Mother's Day Gifts To Grandma: 15 Memorable Presents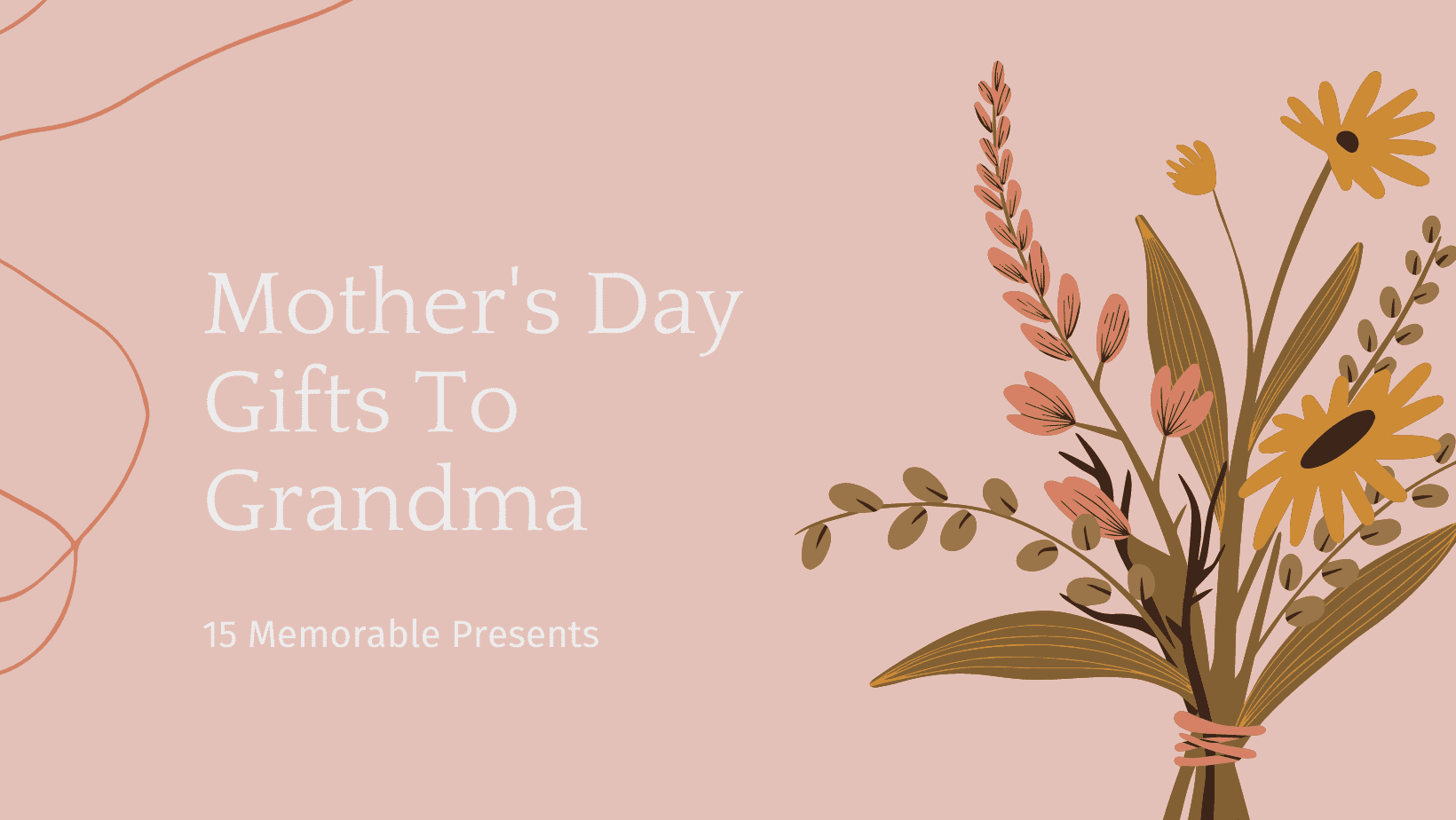 Grandmas are sometimes just like our moms and deserve all the love and care on Mother's Day. They are, after all, always there for us, with warm hugs, baked treats, and plenty of advice. Choosing mother's day gifts for grandma that reflect our love, gratitude, and admiration can be difficult because they mean so much to us and do so much for us.
Grandmothers have an important part in their grandchildren's lives. Every grandmother is a mother by default — it's easy to overlook the fact that your grandmother was once a young mother raising one of your parents.
Grandmothers never seem to lose their maternal instinct, even after their own children have grown up and started their own families. They frequently act as a second mother to their grandchildren and provide valuable parenting advice to their grown children.
What are the Best Mother's Day Gifts To Grandma?
The major problem with selecting a gift for a grandmother is the stereotype that they spend all of their time knitting in their rocking chairs. Most grandmothers like dancing, catching up with friends, traveling, engaging in hobbies, learning new skills, cycling, singing, gardening, and, of course, remaining social.
We'll give you a few suggestions before we get into our list of the finest mother's day gift ideas for grandmas.
Consider personalizing the present – Grandma's Mother's Day gifts should be personal. If you get your nana something you enjoy but she is unlikely to like it, you should reconsider your gift. Think about her interests, hobbies, and needs when selecting a gift, and personalize it for her.
Give her a once-in-a-lifetime experience – The finest gifts are experiences. If your grandmother enjoys a particular musician, sport, theatre show, or family event, you should get her tickets for a once-in-a-lifetime experience. If your grandmother prefers to travel and see sights, you could surprise her with a trip as a Mother's Day gift.
Give her a fitness gift – As we age, remaining active and healthy becomes extremely important, so give your grandmother a fitness present to help her maintain her balance and endurance. Why not get her a treadmill or a yoga mat to help her get in shape, be more flexible, and relax?
Gift cards – Sometimes people can't quite figure out what their grandmothers want, which is when gift cards come in handy: get your grandmother a gift card to her favorite bookstore, restaurant, craft store, or mall, so she can indulge in whatever she's into right now.
We put together a list of Mother's Day gift ideas that any granny would love to receive on her day to help you in finding the right present.
What Should I Get My Grandma for Mother's Day in 2022?
Traditional gifts like personalized mugs, knitting sets, and jewelry don't appeal to every modern nana, so choosing a mother's gift for grandma might be difficult. We've put together a list of 15 mother's day gift ideas for grandma that will remind her how important she is.
Personalized Mother's Day Gifts To Grandma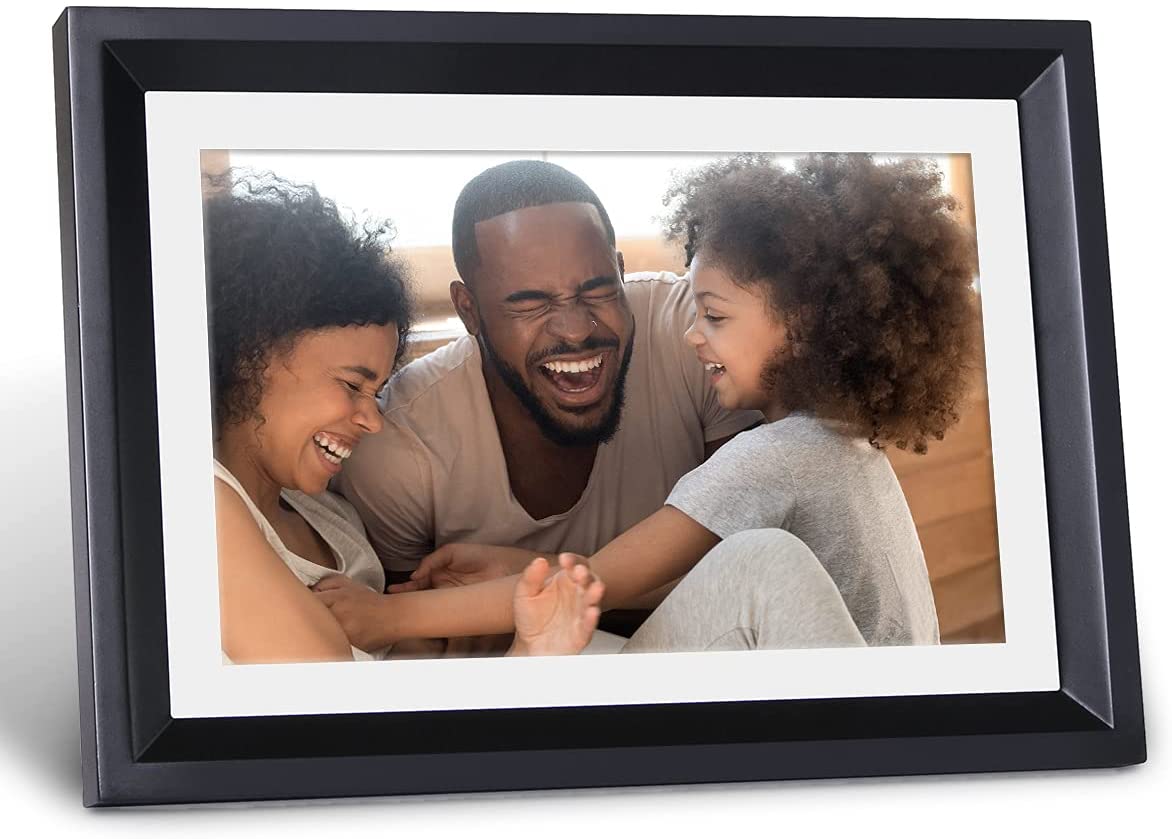 Nothing makes nanas happier than seeing and hearing about their grandchildren, therefore this digital photo frame could be one of the best mother's day gifts for grandma. She'll never miss anything with this Wi-Fi-enabled picture frame. When you email photos to the frame, they appear instantly and notify Grandma that she has new photos or videos to see. You can provide Grandma with the backstory of pics/videos by adding comments to the photos and videos, or you can write her a personal note. The best feature of this photo frame is how simple it is to use: You can't do much with most digital frames besides looking at photographs and it's because of this that they're so fantastic. They don't have thousands of apps, don't allow you to surf social media, and don't let you have video calls, or annoy you with notifications.
Cons
High-Budget Gift
Needs To Be Connected To WiFi
Pros
Easy To Use
Doesn't Run Other Apps
Doesn't Annoy You With Notifications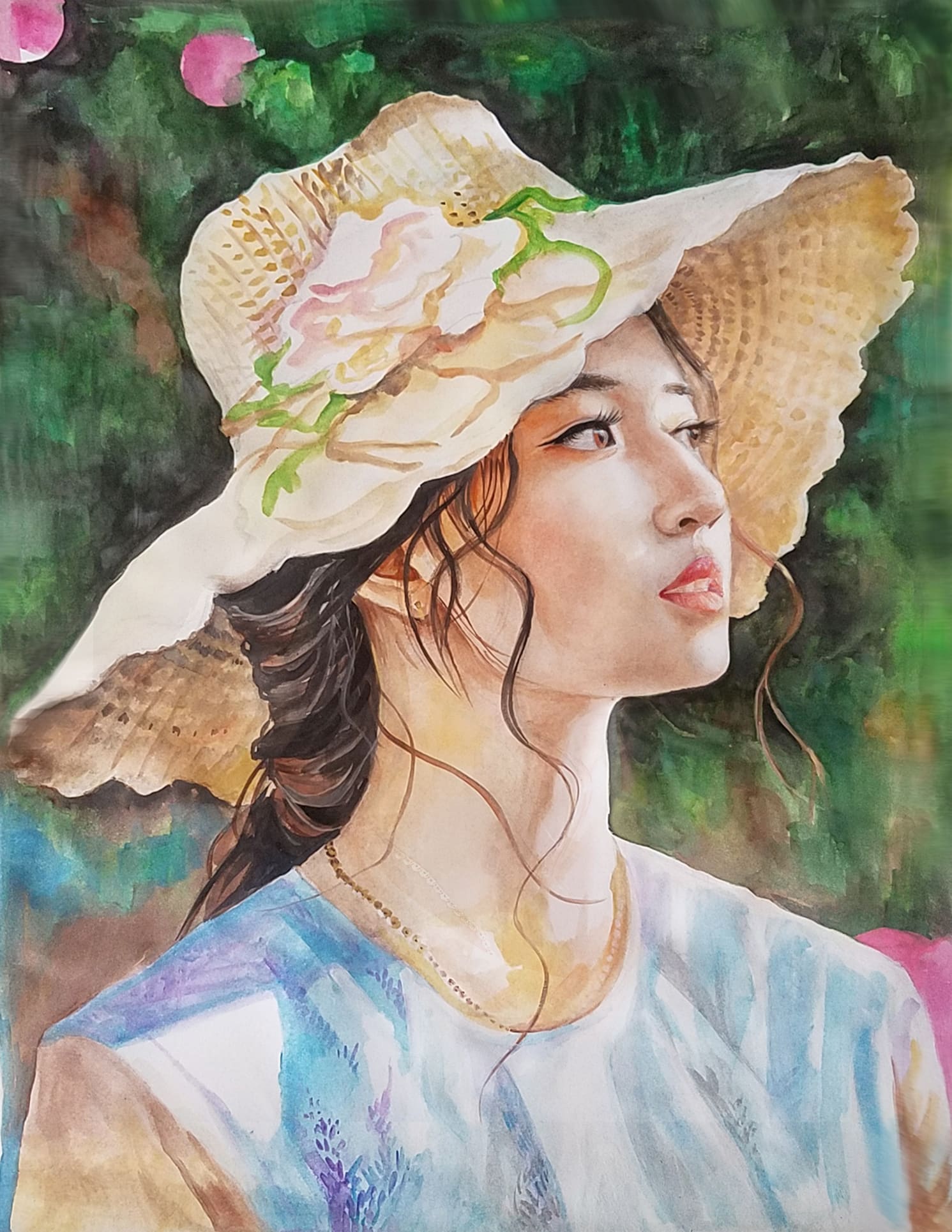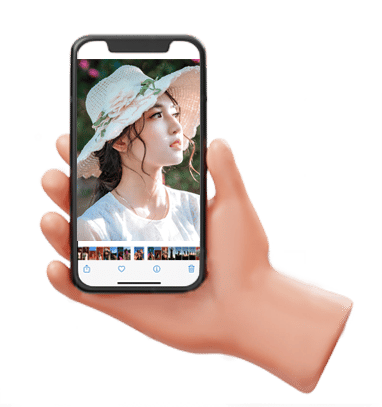 Look, practically everyone appreciates getting socks and lotion for Mother's Day, but such gifts aren't given with much "thought." When you give art as a present, it screams, "I was thinking of you while choosing this gift," which means a lot more than any face lotion you could buy. When you give a piece of art as a gift, you're providing a present that will last a lifetime. They'll think of you every time they see it, no matter where they put it in their house.  A watercolor painting can be one of the best Mother's Day gifts to grandma. If the watercolor painting doesn't match your grandmother's decor, Photo2Painting also offers charcoal, black pencil, acrylic, and oil painting options too.

10% discount has been applied
20% Advance Payment only
Remaining balance to be paid after painting approval
Cons
High-Budget Gift
Has To Be Ordered Weeks Before The Mother's Day
Pros
Can Choose The Size And Shape You Want
Unique Gift
Can Be Revised After The First Draft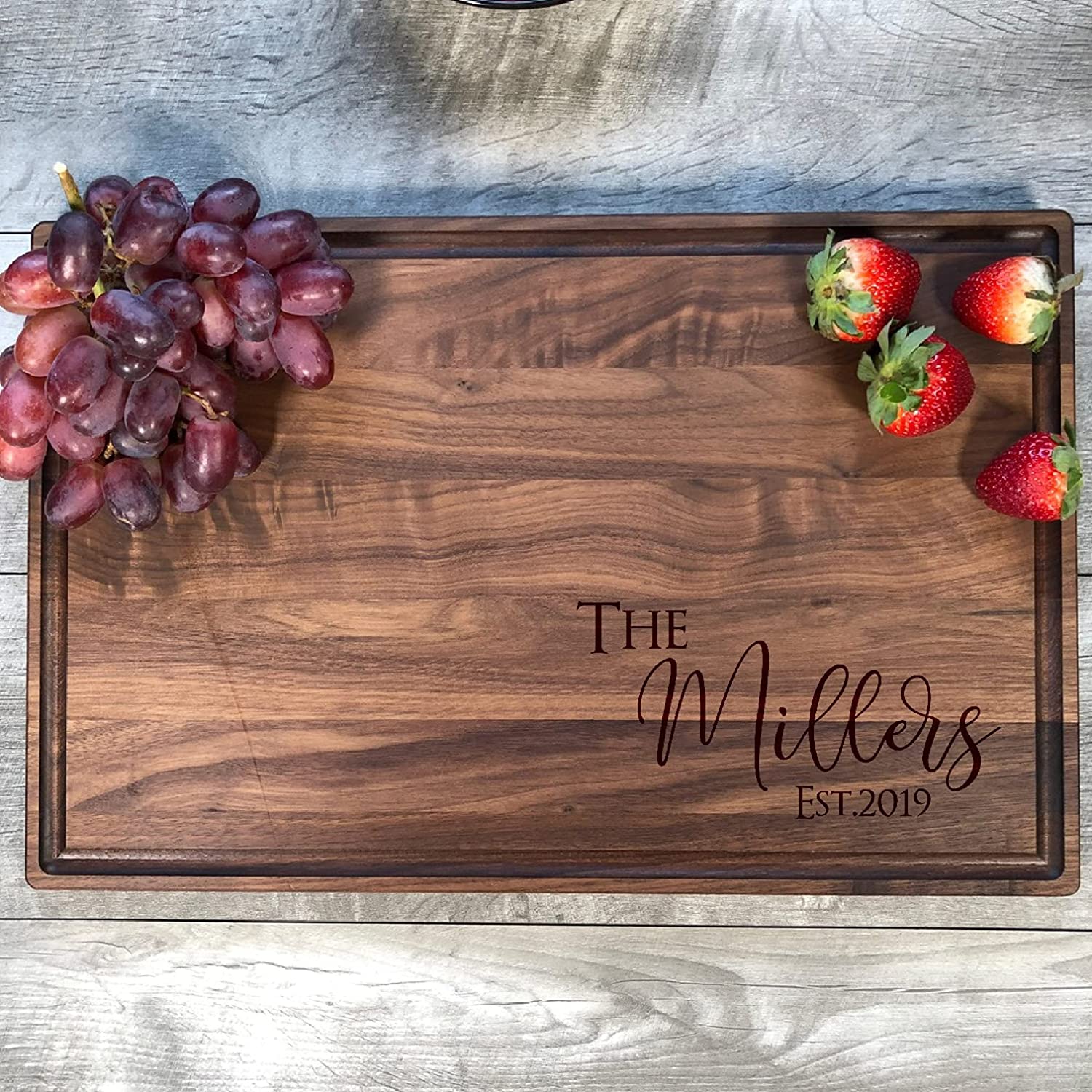 Nothing beats the taste of grandma's home-cooked meals. It may sound stereotypical, but most nanas like cooking, especially for the people they care about. Grandparents are also usually retired, giving them more time to cook and bake exactly what their cherished grandchildren enjoy. If you want to encourage your grandmother's passion while also making the gift extra personal, this customized cutting board is the way to go. She'll fall head over heels in love with it right away, and it'll remind her of you!
Cons
Not All Grandmas Enjoy Cooking
Pros
Made From Walnut
Fast Shipping
Durable
Best Mother's Day Gifts To Grandma: Self-Care Gifts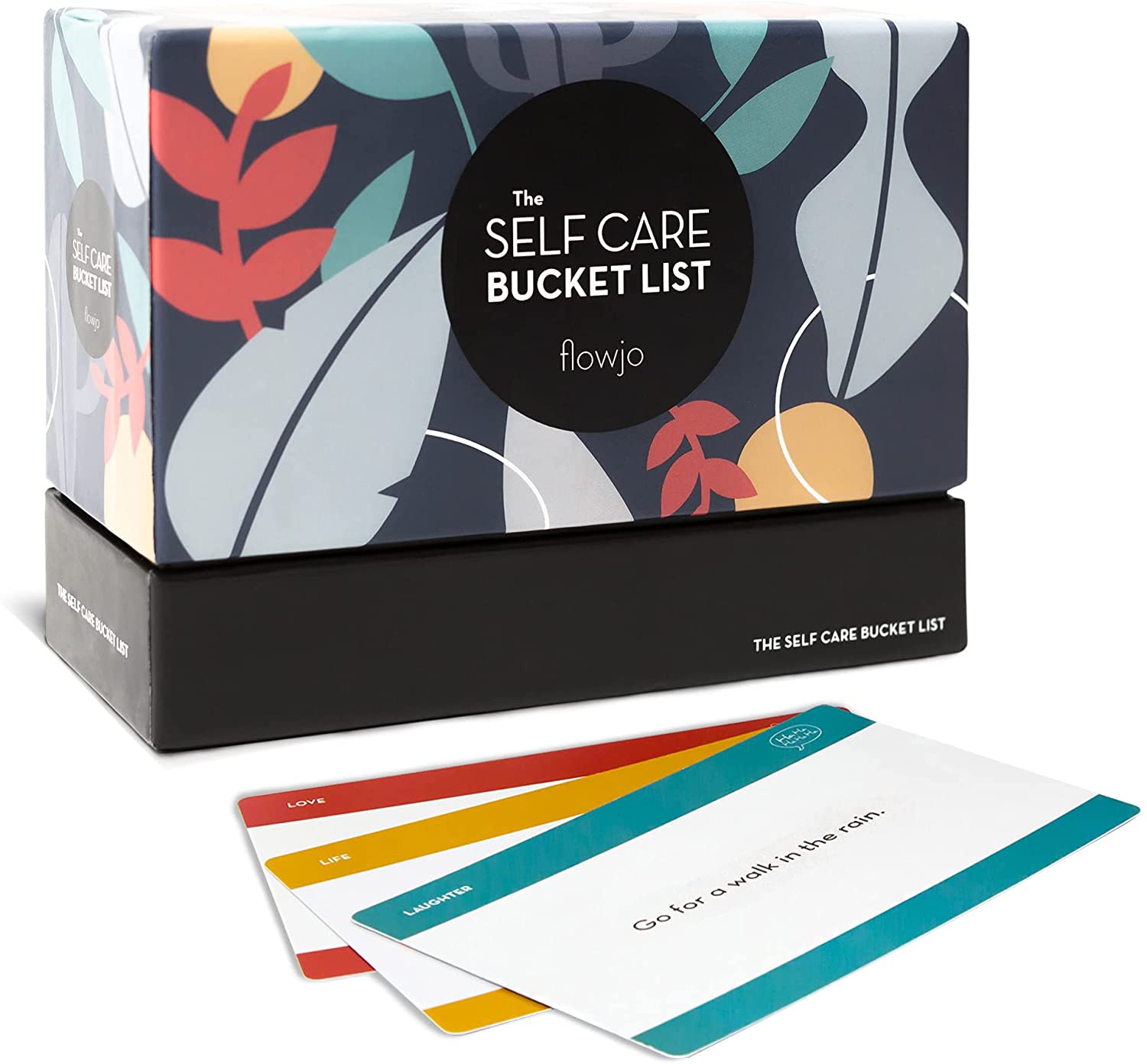 We all need We all need reminders to slow down and cherish every single minute in life, but grandmothers who are empty-nesters especially need something to show them how much fun life can be. The Self-Care Bucket List is a fantastic set of suggestions for helping us mindfully make time for it. The prompts vary in difficulty, requiring varying degrees of effort to complete. Many of them provoke a sense of childlike playfulness that is sorely needed in our over-stressed, fast-paced society. The kit would make a wonderful Mother's Day present for your grandmother.
Cons
Every Grandmother Might Not Enjoy Such A "Game"
High-Budget Gift For Card Set
Pros
Evoking Positive Emotions
Discovering The "New You"
Self-Care Motivator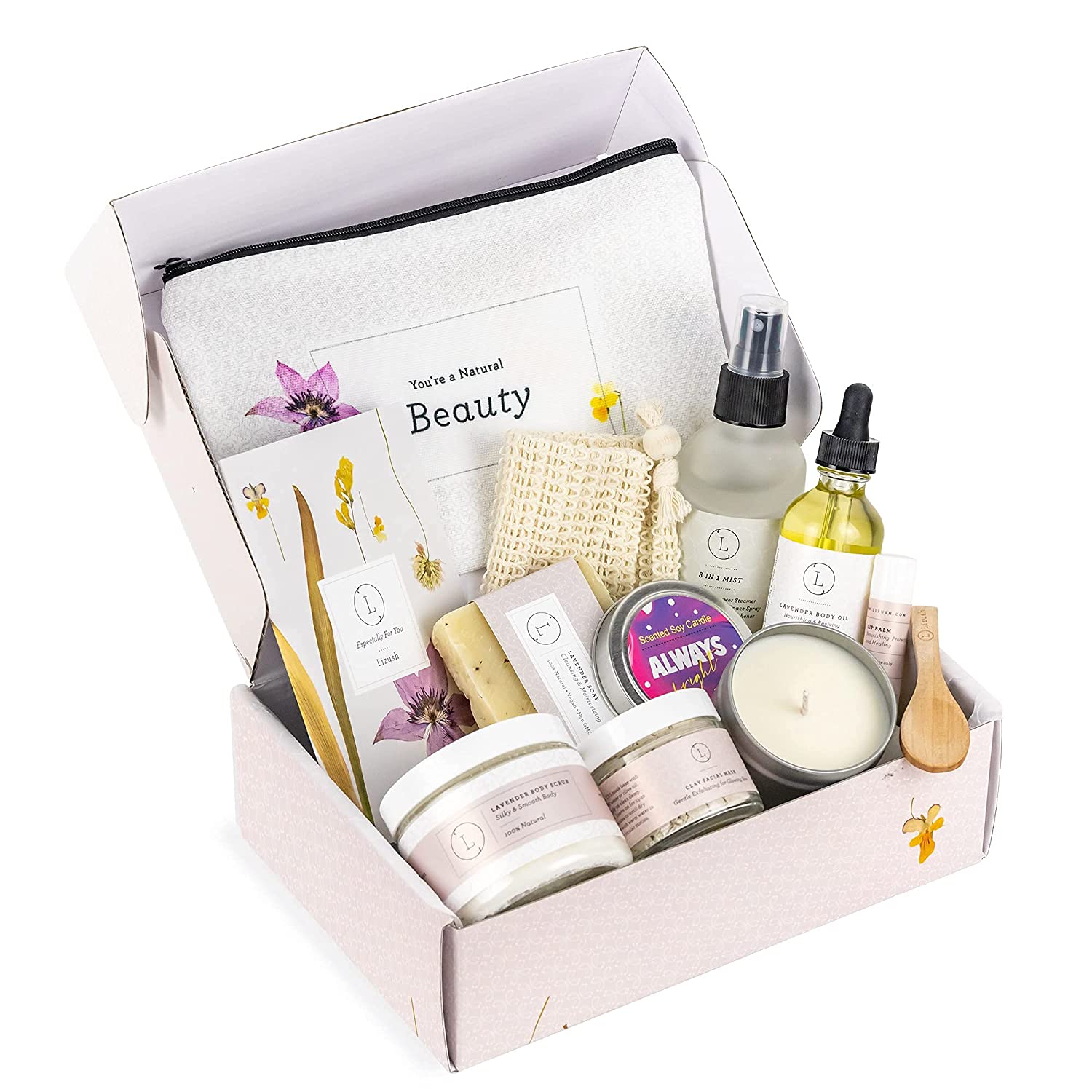 At all times, we must take care of ourselves. As we get older, we need to spend more time moisturizing and nourishing our skin. Why not treat your grandmother to this Lavender Spa gift set, which includes all-natural products such as soap, clay mask, body scrub, shower steamer, body oil, lip balm, cosmetic bag, scented candle, and soap saver sponge? Your grandmother will be grateful that you are concerned about her wellness, and we are confident that the product will become an inseparable part of her self-care routine.
Cons
Might Not Work For Super Sensitive Skin
Not All Grandmas Enjoy The Lavender Scent
Pros
All-Natural, Hand-Made Products
The Brand Doesn't Test On Animals
Alcohol-Free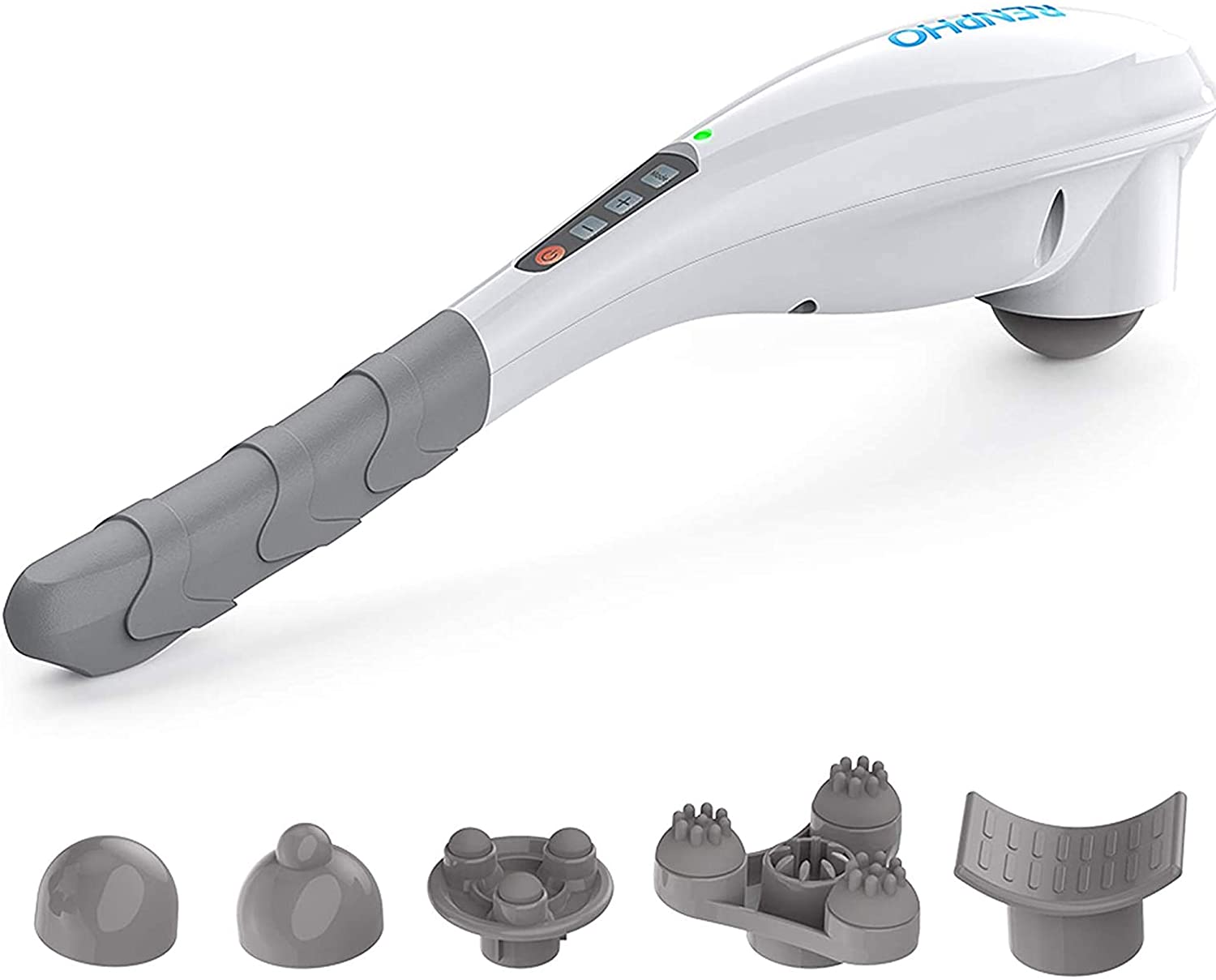 For many reasons, choosing this soothing tea selection box as a mother's day gift for a girlfriend is thoughtful. Since its
Playing with grandchildren, always on foot, doing chores, and creating delightful meals, being a grandma is a difficult job. It's no surprise that our grandmothers constantly suffer from back pain. Why don't you help her feel better by gifting her this hand-held massager? She'll feel relief from tension and pain with only one use, avoiding the costs of a chiropractor.
This hand-held massager's battery lasts up to 140 minutes and automatically shuts off after 20 minutes of continuous use to prevent overheating. The massager will effectively break up the knots and speed the recovery of muscles.
Cons
The Warranty Needs To Be Registered
Pros
Easy To Use
Long Battery Life
Comes With Different Attachments
Useful Mother's Day Gifts To Grandma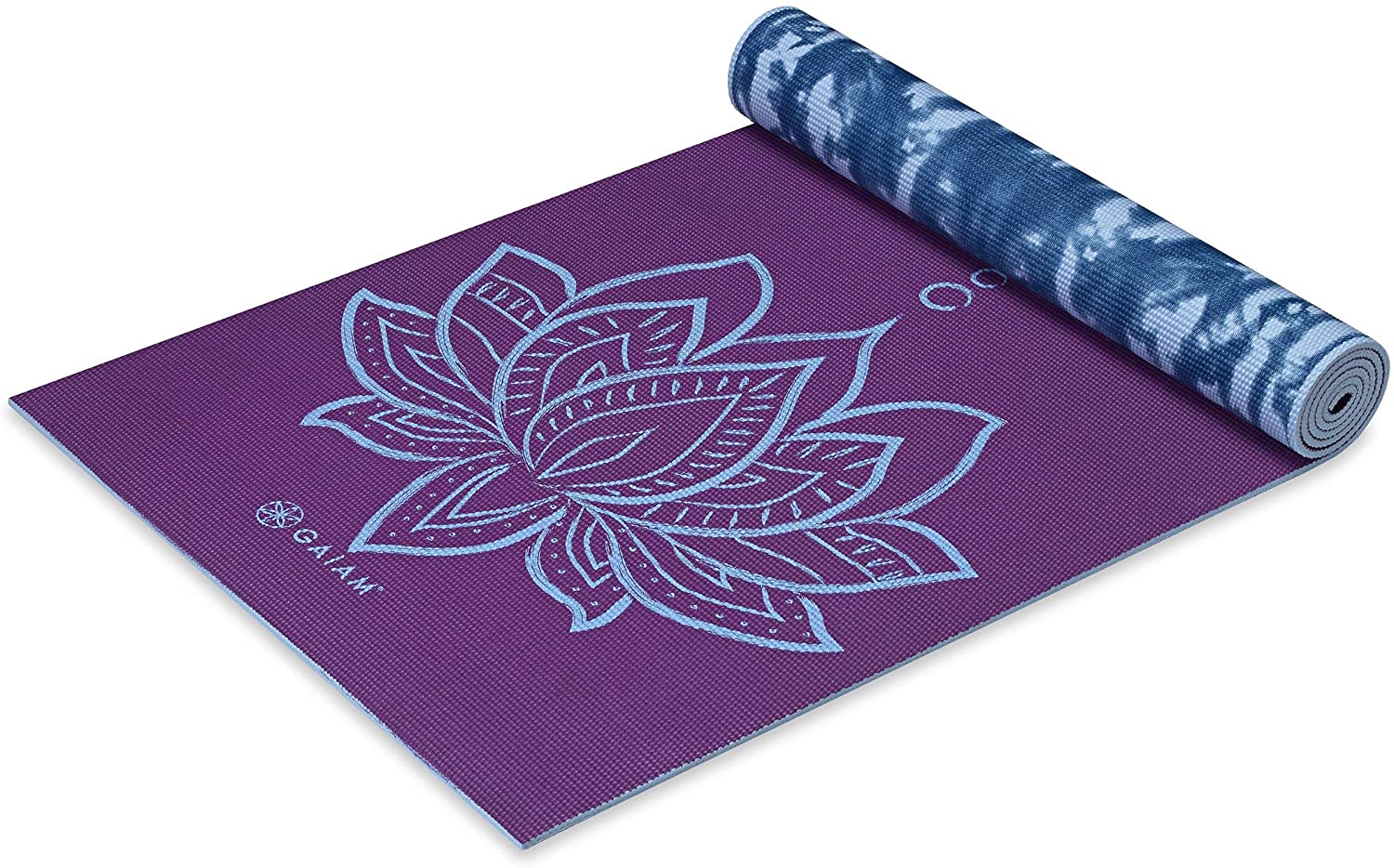 Physical activity and exercise are beneficial to everyone: numerous studies have shown that exercise has major health advantages, which become more important as we age. Grandparents' mental and physical health benefits from regular physical activity and exercise, which will help them keep their independence as they age.
You can never go wrong with a mat, especially one as high-quality as this one, which your grandmother will treasure for a lifetime. It's high-density, long-lasting, and non-slip, allowing whoever is on it to stretch out without fear of slipping.
Cons
Strong Chemical Smell For A Few Days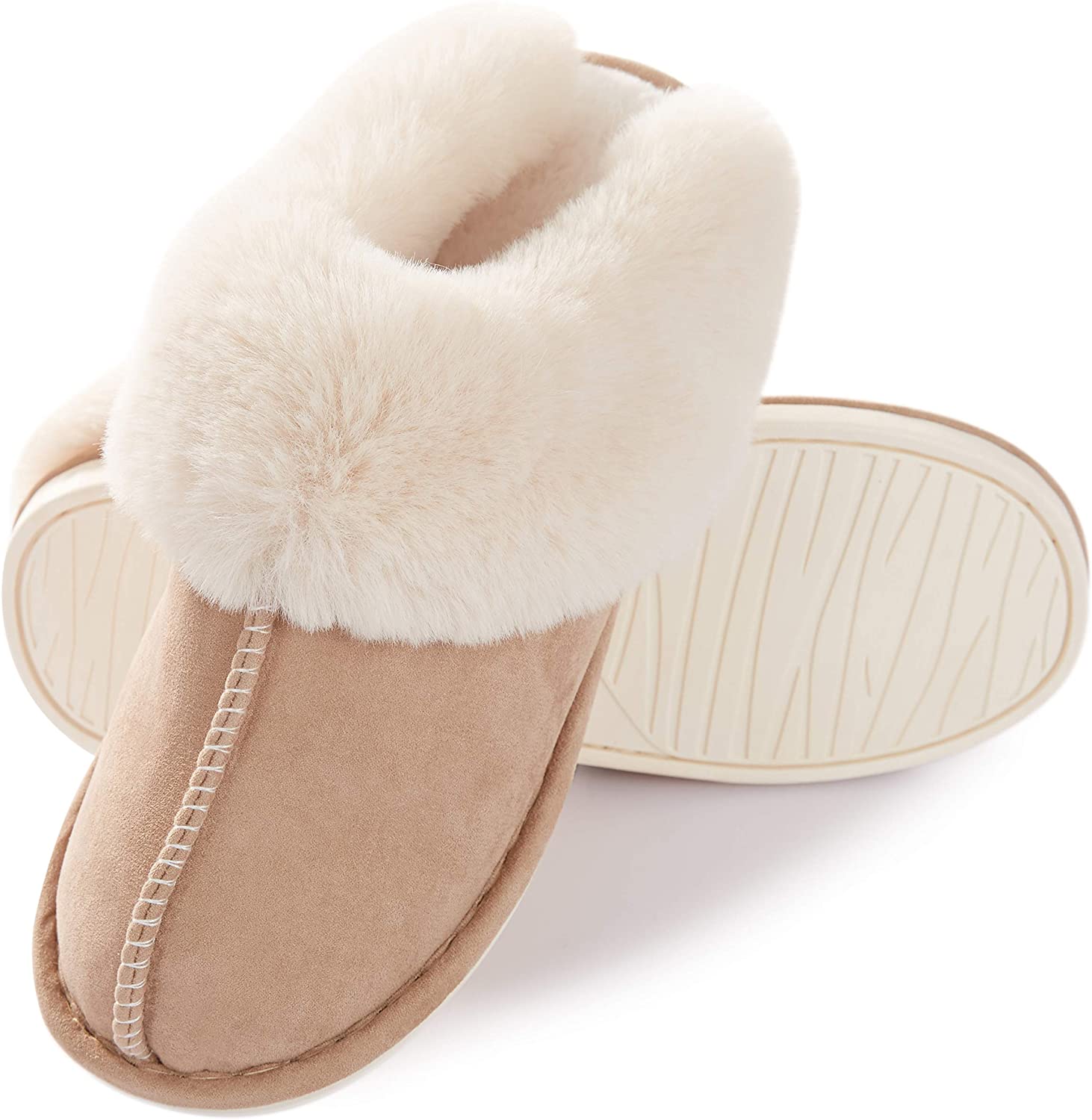 No matter if your grandma just enjoys slipping her feet into comfy shoes in the evening or suffers from arthritis, this pair of cozy slippers can be a real deal for your beloved nana. Slippers could be the best gift for mother's day- they are warm, cozy, comfy, and just perfect to curl up with at night with a cup of tea and a good book.
Cons
Might Not Work For Grandmas Living In Hot Climate Countries
Can't Be Put Into The Automatic Dryer
Pros
Soft And Warm
Arch Support
Super Comfy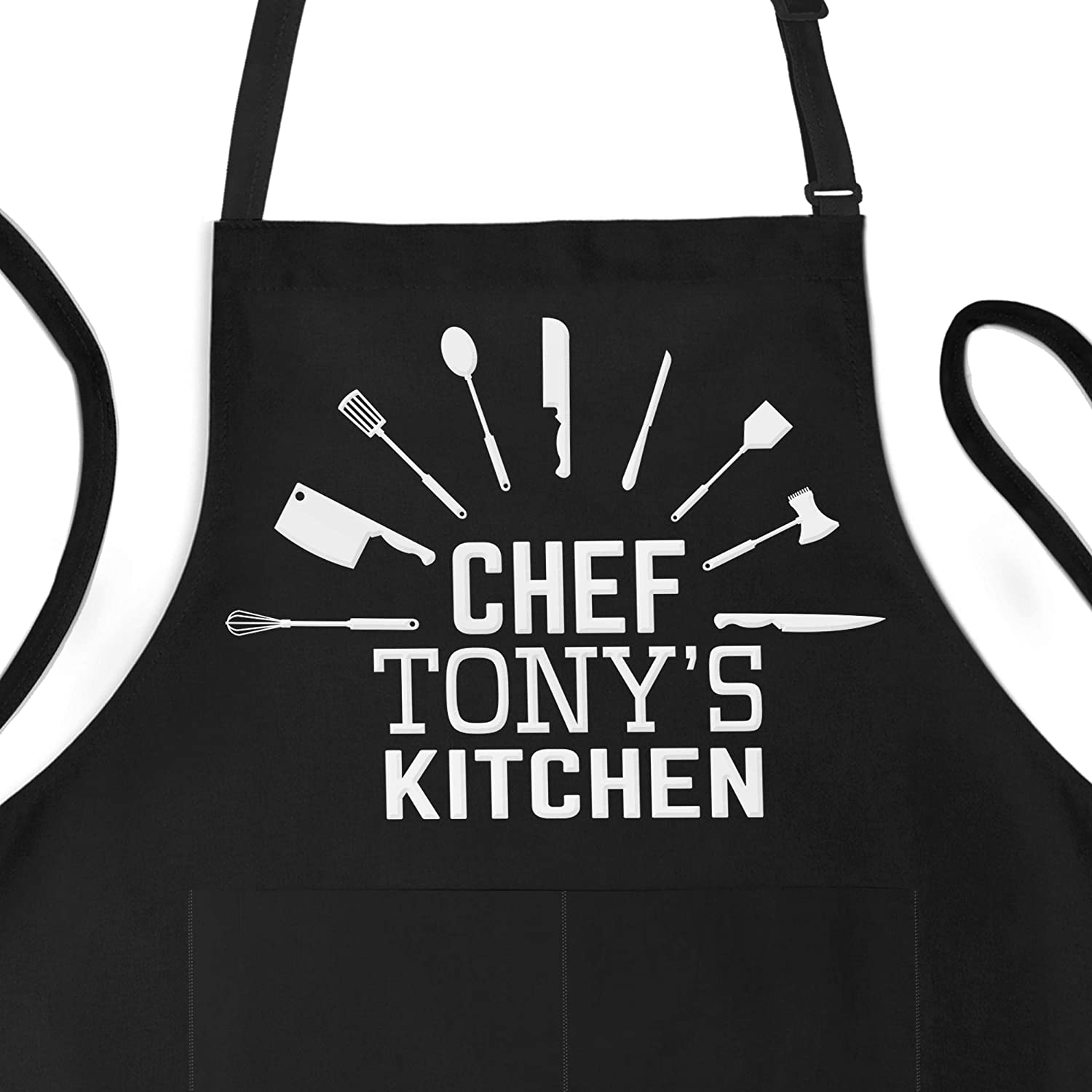 Dumbbells are a must-have for a good at-home workout. This dumbbell set is simple to use and appropriate for all kinds of users. You should choose the weight set that is most appropriate for your mother's fitness level. What we love about these dumbbells is that they come in a variety of bright colors that your mother would love.
Cons
Shipping Might Take Longer Than Expected
Pros
Durable
Thick
High-Quality Material
Mother's Day Gifts To Grandma: Kitchen Presents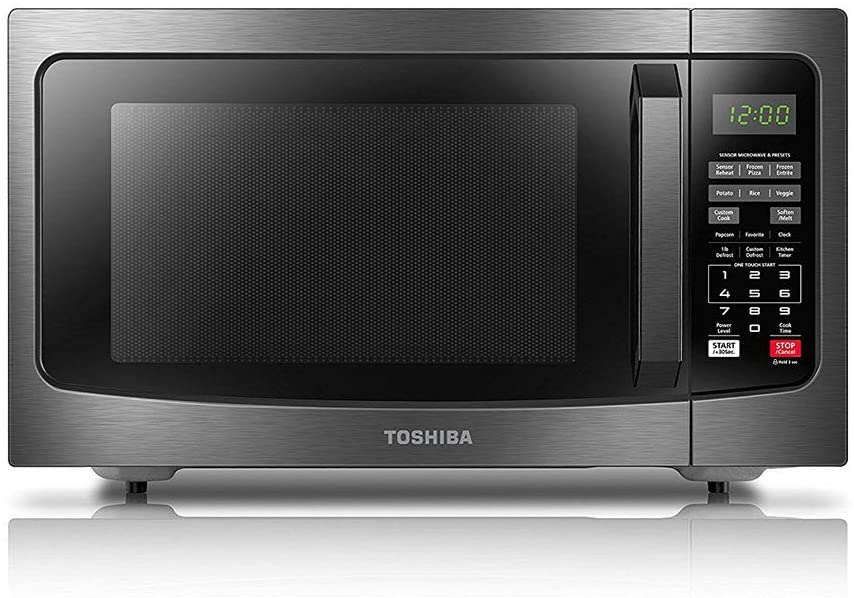 For various reasons, a microwave is an excellent gift for anyone on any occasion, especially for your grandmother on mother's day: It should not be a surprise that microwave cooking is faster than other traditional cooking methods, making your nana's responsibilities a lot easier. Microwave ovens are also much easier to clean than normal stovetops. When cooked on high heat for an extended period of time, the micronutrients in your vegetables are depleted, which makes microwave-prepared food more nutritious.
So, by giving your grandmother a gift, you'll be saving her time in the kitchen while also making her meals healthier.
Pros
Easy To Clean
Easy To Use
Made With Stainless Steel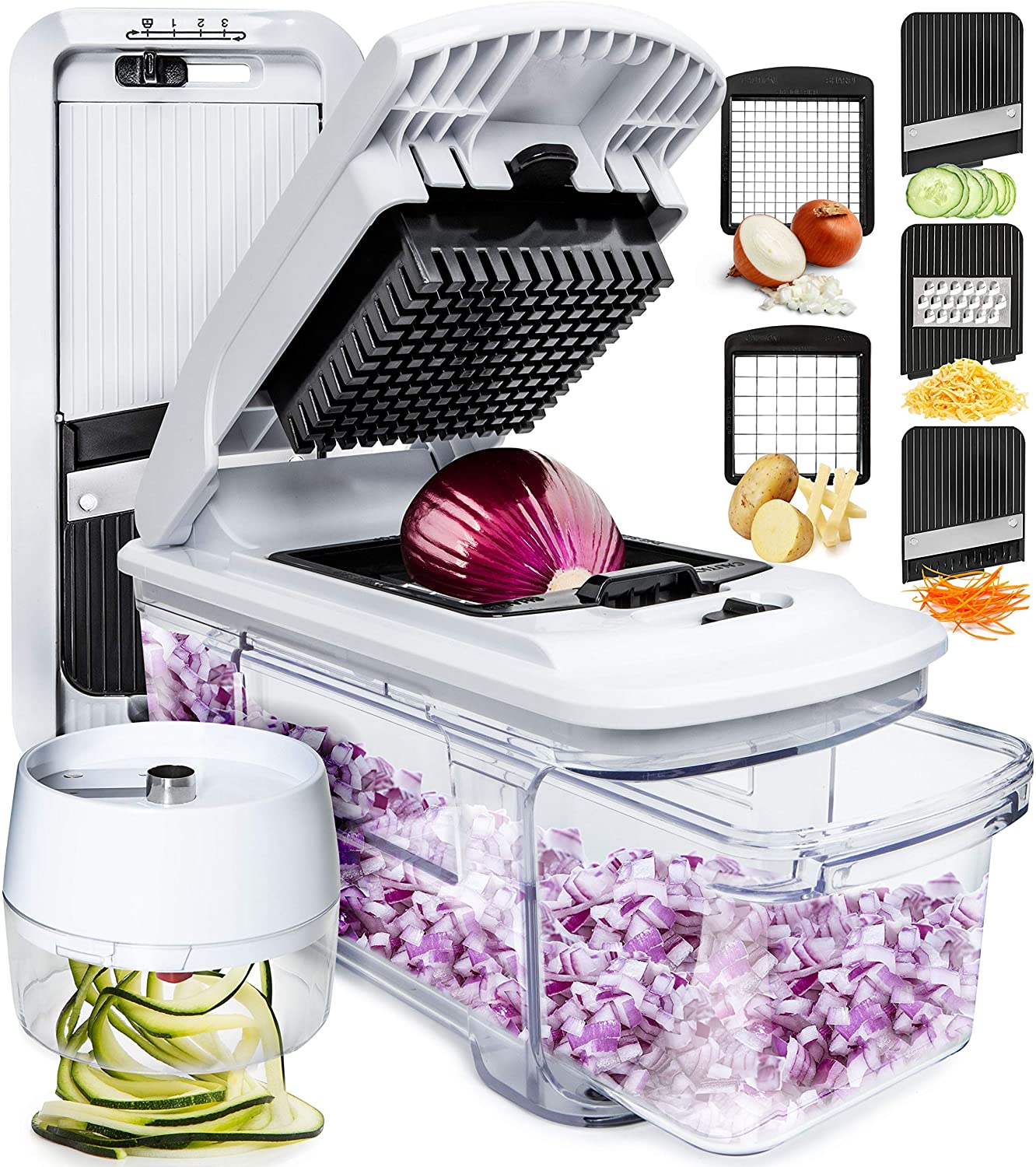 This highly versatile vegetable chopper will make your grandma's cooking procedure a breeze if she enjoys being in the kitchen cooking tasty meals. Many utensils and knives are needed to prepare complex plant-based dishes. Your grammy won't need anything else after she receives this vice-style chopper.
This set has four blades that can be swapped out. Fine dicer is used for soft vegetables such as tomatoes and onions, while coarse dicer is used for hard food such as potatoes and carrots. There are also two slicer blades that create ribbons and spirals.
Cons
Little Harder To Chop Tougher Vegetables
Could Be Sharper
Pros
Easy To Clean
Time Saver
Easy To Use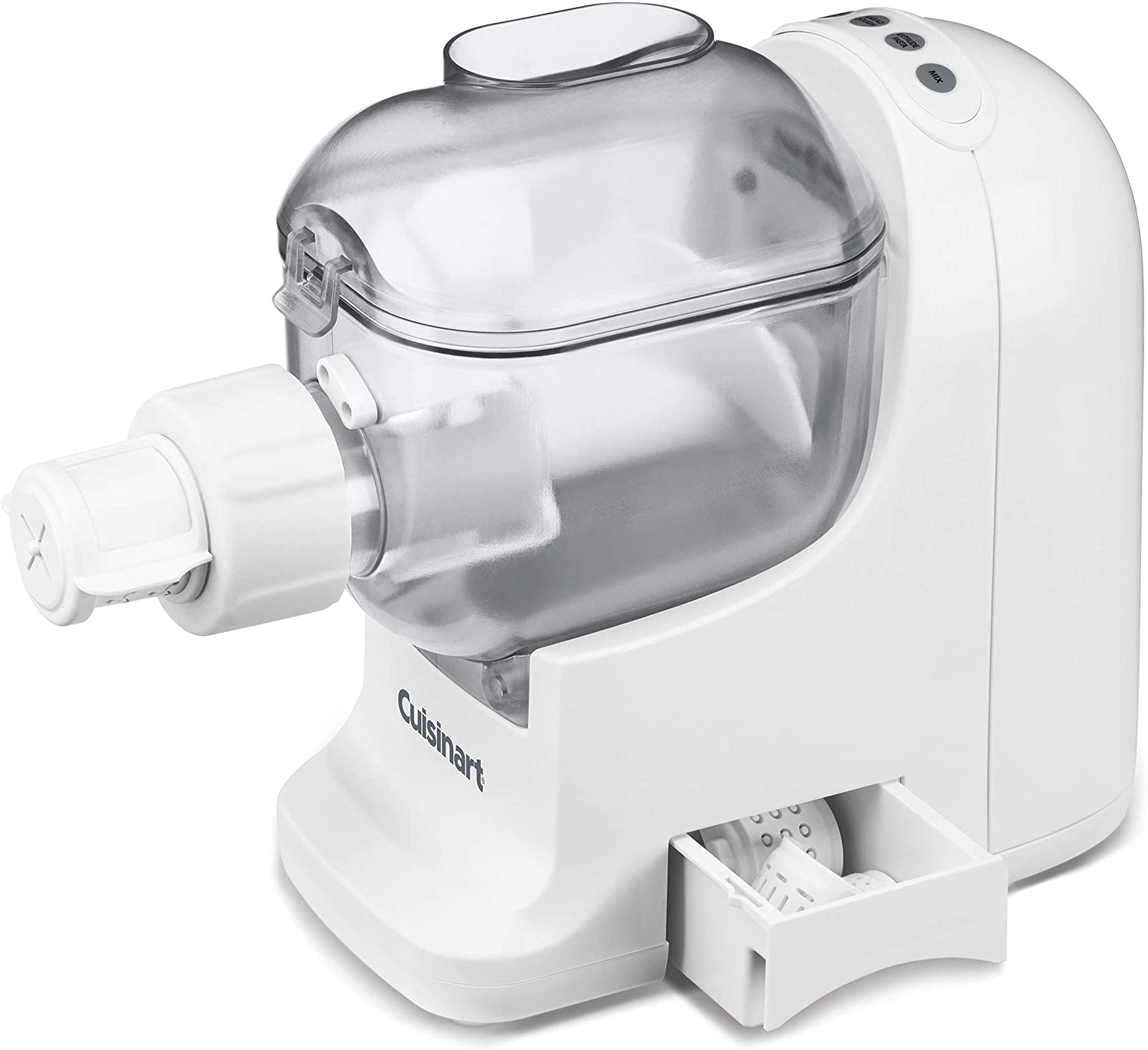 Is your grandmother a pasta maker? On Mother's Day, getting her this pasta/bread dough maker sounds like a great idea.
In just 20 minutes, this Cuisinart Pastafecto can mix, knead, and extrude one pound of fresh pasta. It includes rigatoni, spaghetti, little macaroni, fusilli, bucatini, and fettuccine, as well as flour and liquid measurement cups, a storage drawer and bag, and a cleaning tool.
We particularly like the tiny shape of this Pastafecto, which will fit perfectly on your grandmother's kitchen counters.
Cons
Little Hard To Figure Out For Technically Challenged People
High-Budget Gift
Pros
Can Make Home-Made Pasta Easily
Sentimental Mother's Day Gifts To Grandmother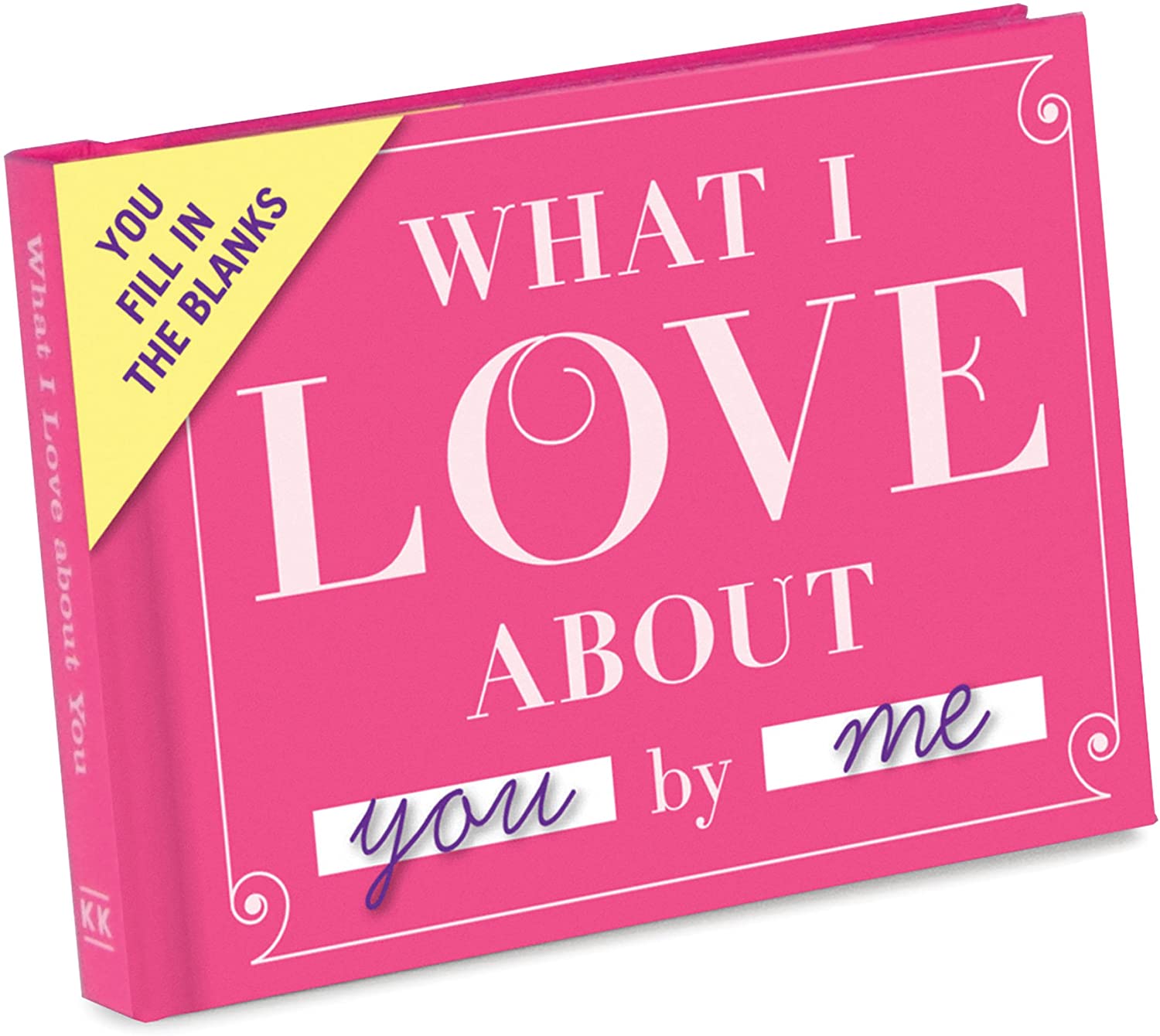 This little hardcover book is sweet and meaningful, expressing exactly what you adore about your grandmother. You'll need to fill in the blanks and simple instructions on each page with emotional sentiments, and you'll have the perfect personalized keepsake. This book is a wonderful way to show your grandmother how much she is loved and appreciated.
Cons
Might Take A Lot Of Time Personalizing The Gift
The Size Is Misleading
Pros
Thoughtful Gift
Gives The Chance Of Writing Your Emotions
Meaningful Mother's Day Gifts For Grandma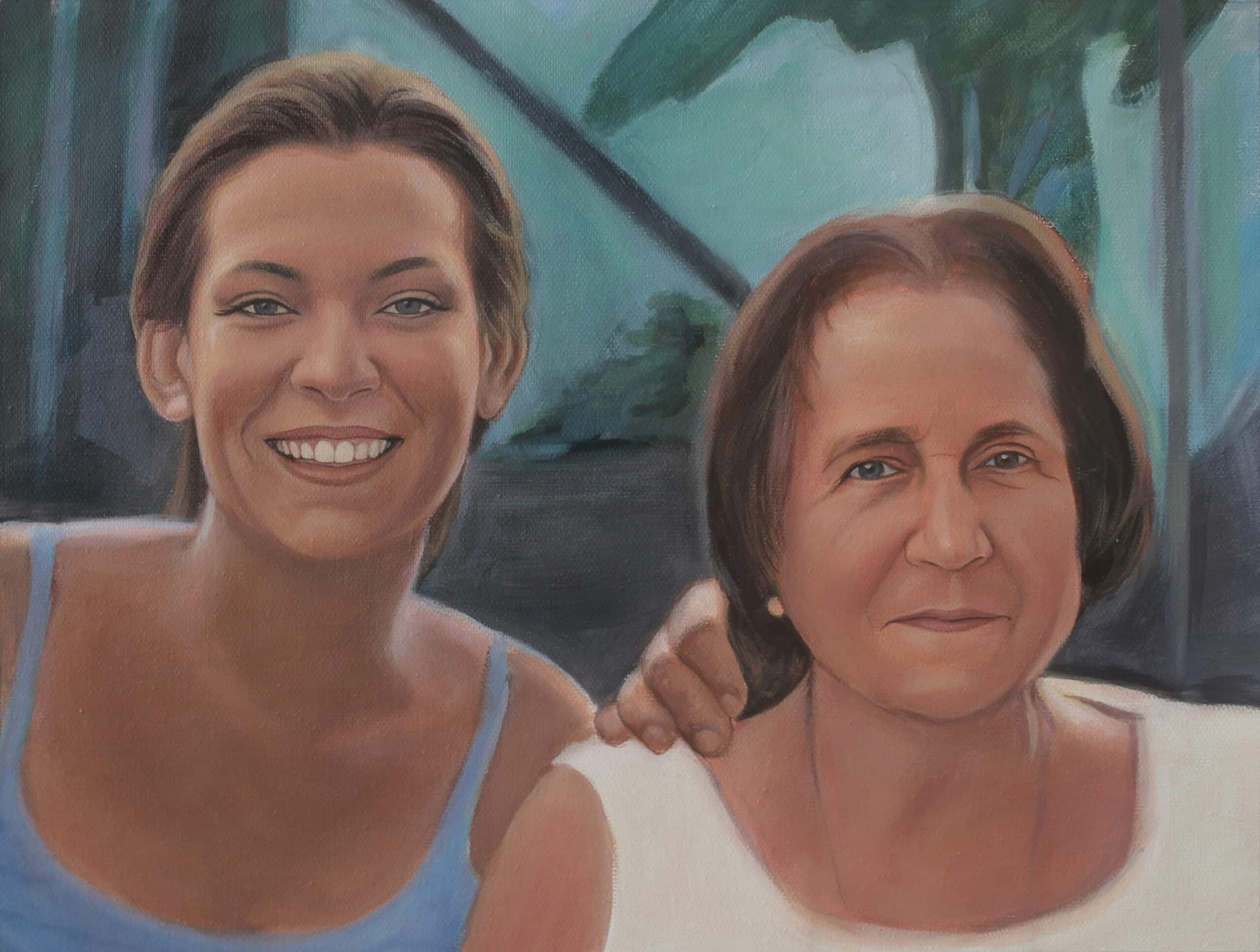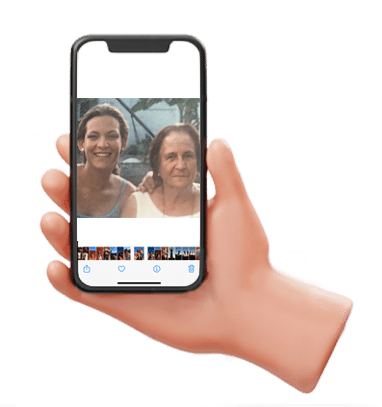 When you choose an acrylic portrait for Grandma as a Mother's Day present, the chances of someone else giving the same gift to her are practically none. In fact, many individuals never consider giving art as a present, even though it has far greater value than the most common gifts. Having someone unwrap a painting is a beautiful, refreshing surprise at celebrations.
You can turn your photos into professional paintings with Photo2Painting and show your grandmother how special she is to you. Other mediums, such as oil, pencil, watercolor, and charcoal paintings are also available on Photo2Painting. You are free to choose any style you think will look best in your grandmother's home.

10% discount has been applied
20% Advance Payment only
Remaining balance to be paid after painting approval
Cons
High-Budget Gift
Needs More Time For Preparation Than Non-Personalized Gifts
Pros
Thoughtful And Unique Gift
You Can Choose Any Picture As A Reference
You Can Track The Painting Process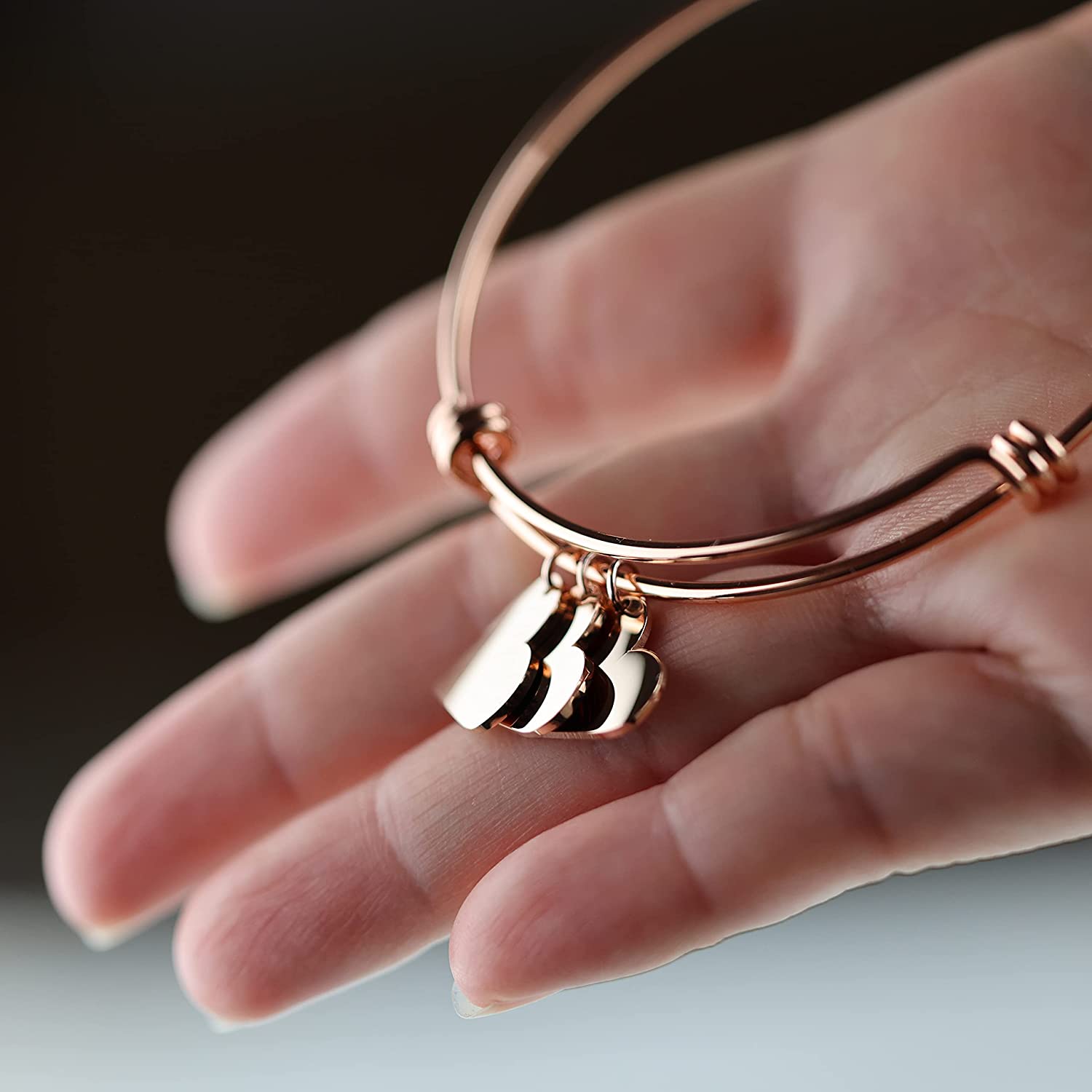 A piece of personalized jewelry is usually a wonderful choice if you're thinking of giving someone a present. No one is more important to grandmothers than their grandkids. With the names of your grandmother's grandchildren, this bracelet might work like a charm.
Cons
Bracelet Can't Hold More Than 3-4 Hearts
Isn't Premium Quality
Pros
Freedom To Customize The Bracelet
Might Come Smaller Than Expected
Our Verdict
Choosing a Mother's Day gifts to grandma can be difficult, but there are certain tricks you can use to make the process go more smoothly. We hope that our suggestions will assist you in making your grandmother's mother's day more memorable. If you're looking for a Mother's Day present for your girlfriend, have a look at our 15 Hand-picked Gifts list.
Table of Content
Personalized Mother's Day Gifts To Grandma

1

Digital Photo Frame

2

Watercolor Portrait

3

Custom Cutting Board

Best Mother's Day Gifts To Grandma: Self-Care Gifts

4

Mindfulness Activity Kit

5

Spa Gift Set

6

Massager

Useful Mother's Day Gifts To Grandma

7

Fitness Tracker

8

Soft Slippers

9

Personalized Apron

Mother's Day Gifts To Grandma: Kitchen Presents

10

Microwave

11

Vegetable Chopper

12

Pastafecto

Sentimental Mother's Day Gifts To Grandmother

13

What I Love About You Book

Meaningful Mother's Day Gifts For Grandma

14

Acrylic Portrait

15

Personalized Bracelet
Subscribe & get exclusive deals
See Also..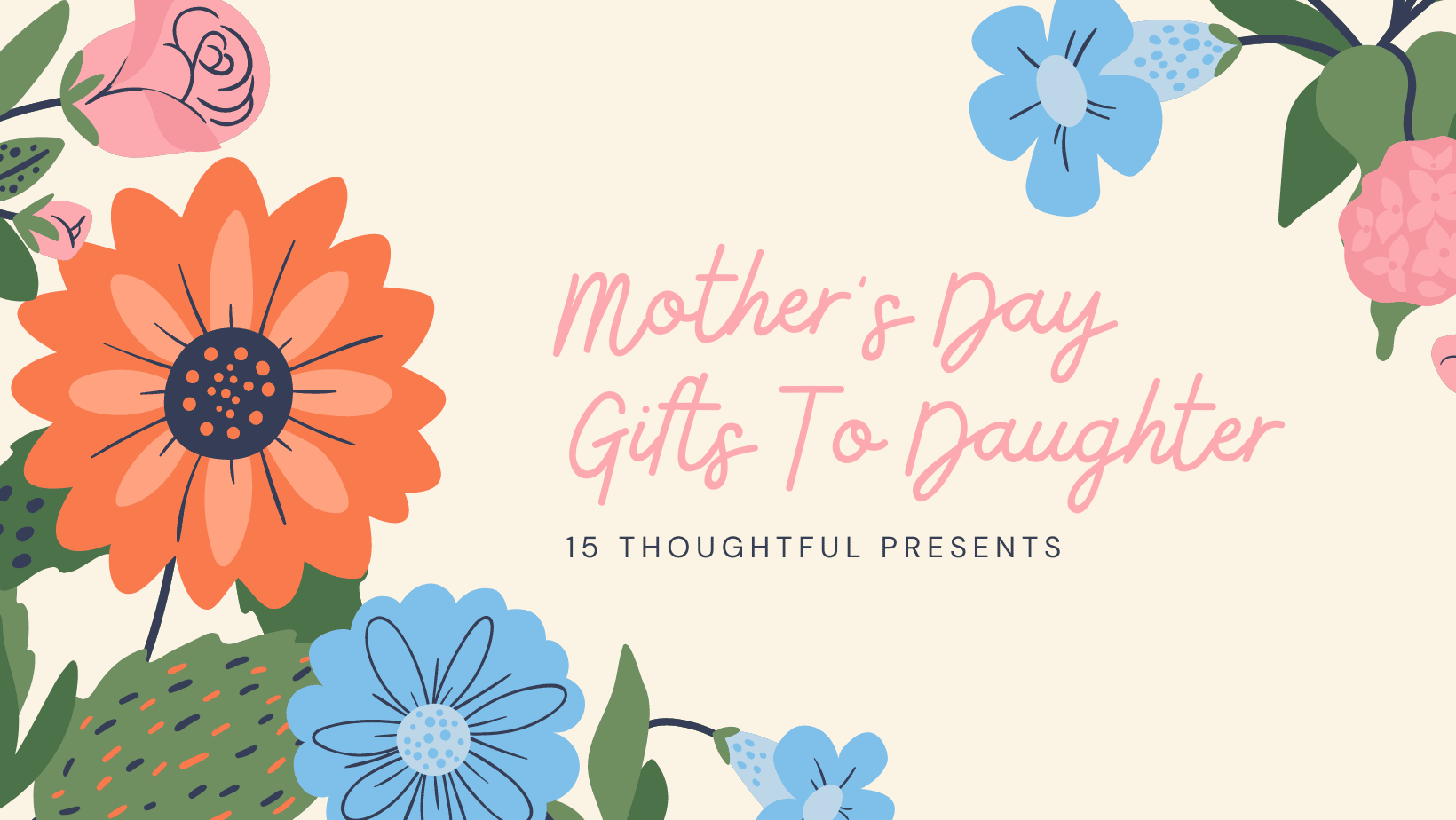 Mother's Day Gifts To Daughter: 15 Thoughtful Presents
Looking for mother's day gifts to daughter? let us guide you in the world of the most inspiring present ideas. Nothing compares to a parent's love for their daughter – this is a universally known fact. Because of this, we've compiled a list of the best mother's day gifts to daughter, whether she's already a mother or expecting to be one soon. Mother's Day is traditionally celebrated to honor "mom," the family's matriarch, but in recent years, people have recognized the importance of other mothers or mother figures in our lives: grandmothers, wives, girlfriends, or daughters – even if they didn't spend sleepless nights nurturing us, they have all tirelessly birthed and raised children, and they all deserve recognition on Mother's Day. We want to help you respect and celebrate your daughter's love this Mother's Day by surprising her with an extra unique gift, which is why we've surfed the internet for the best Mother's Day gift ideas for your girlfriend.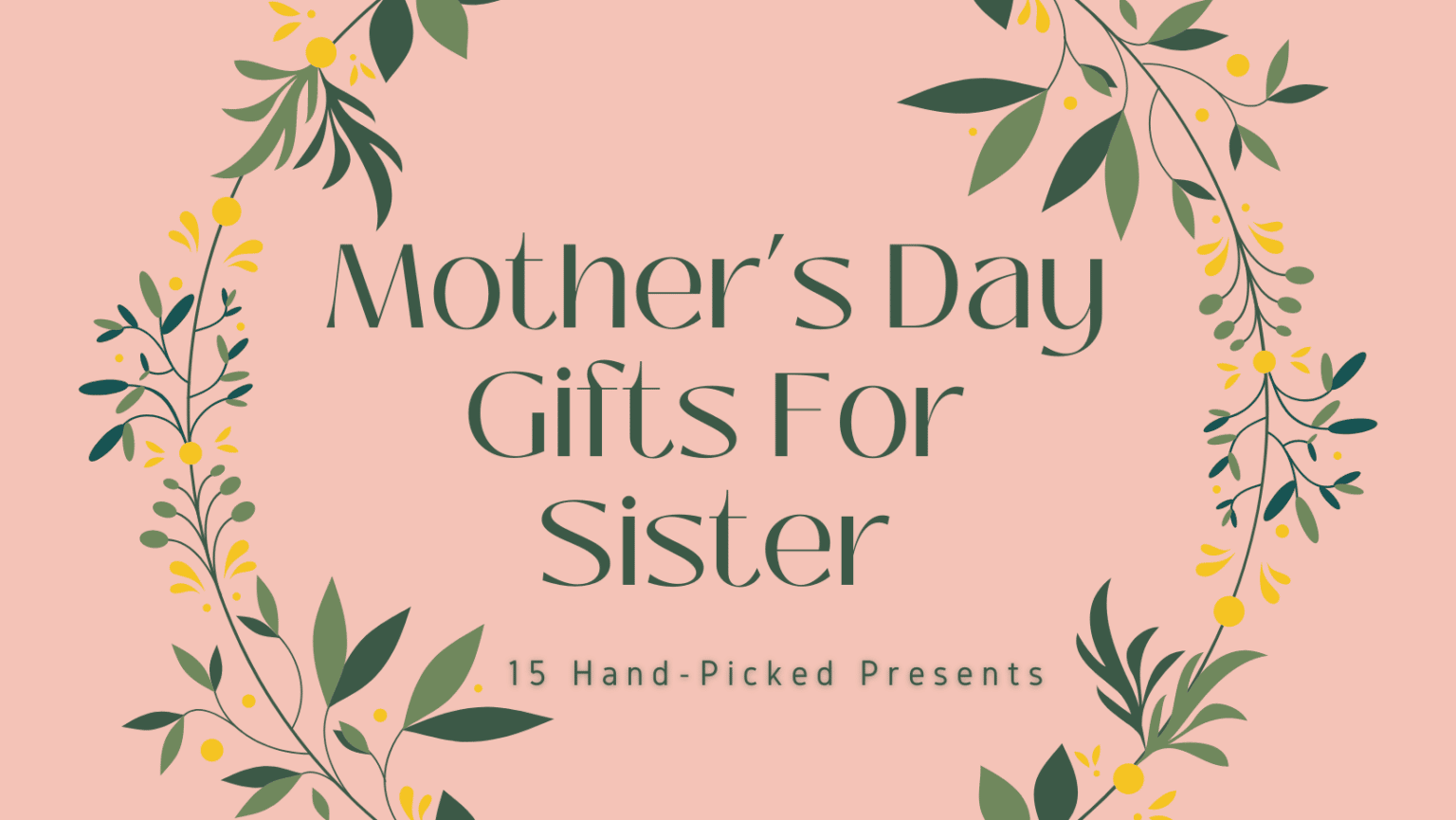 Mother's Day Gifts For Sister: 15 Hand-Picked Presents
Choosing the best Mother's Day gifts for sister can be challenging, but the reaction is worth it all! We celebrate Mother's Day every year – a special day dedicated to honoring and recognizing mothers' love. Unarguably, mothers are truly one of humanity's greatest gifts, although being a mom can be a thankless job at times. While one day will never be enough to show gratitude to all of the world's mothers, Mother's Day can be used to remind them of how important and cherished they are. Although some might believe differently, Mother's Day is all about honoring all of the mothers in your life, whether they are sisters, friends, or relatives. We can use this day to allow moms to spend more time in some self-love and pampering, which they surely miss out on while juggling everyone else's needs, as well as a heartfelt gift that shows gratitude.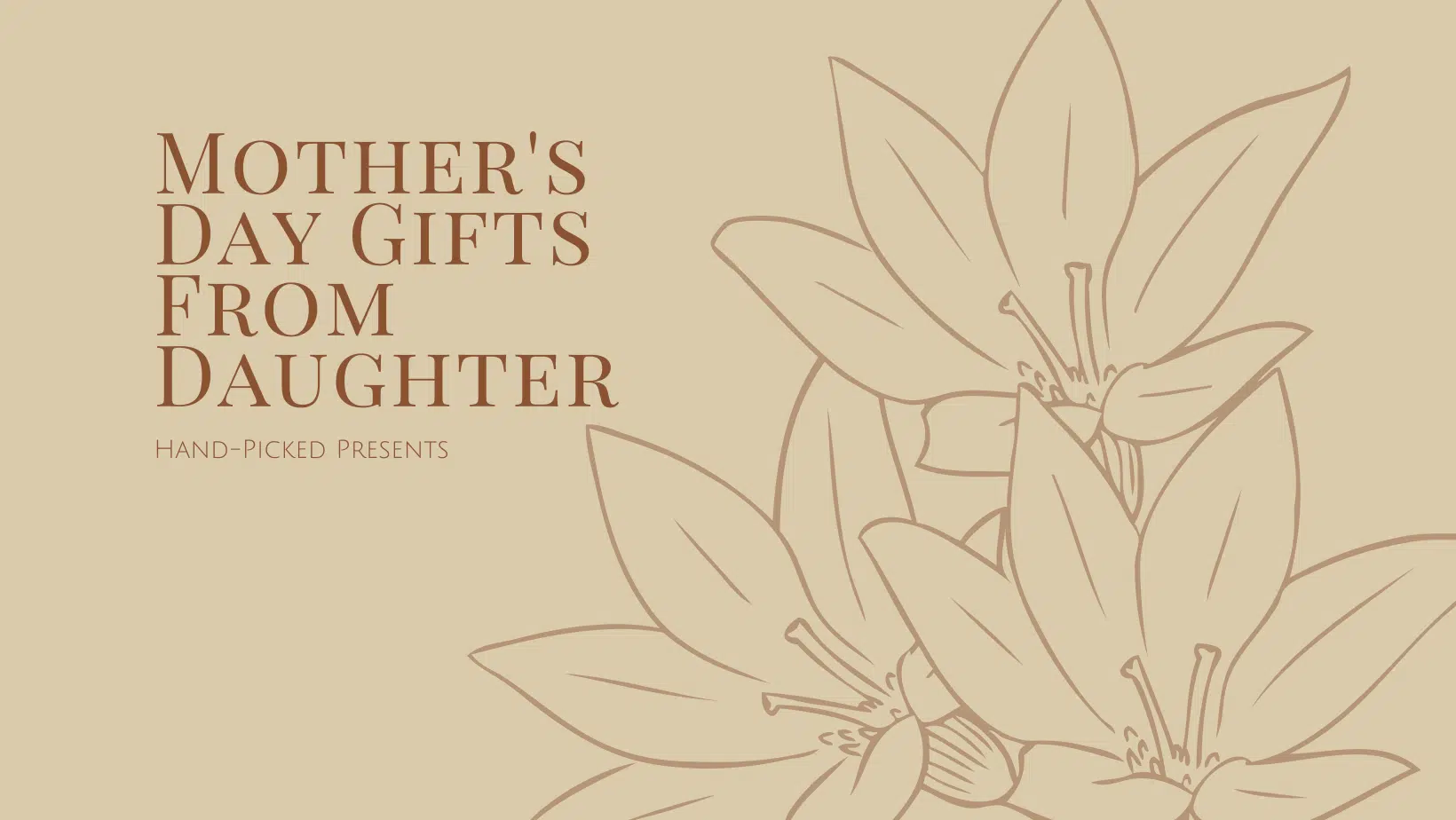 Mother's Day Gifts From Daughter: Hand-Picked Presents
Are you looking for Mother's Day gifts from daughter? Let us assist you in selecting the most genuine gifts for this particular occasion. Mother's Day is one of the most precious holidays, and picking out mother's day gifts from the daughter to her first best friend – mother – might be difficult. Mother's Day is all about showing our mothers how much we appreciate them and how important they are in our lives. Mothers are the reason we exist, and they are deserving of all of the love, respect, and care we can give them. Mothers are especially important to their daughters: This world would sound fairly bleak if it weren't for mothers. Little girls experience difficulties from the start, but it is the mother's love, care, and comfort that ensures that they always overcome the obstacles. A child can always see the light at the end of the tunnel through her eyes and confidence.