LANDSCAPE PAINTINGS FROM YOUR PHOTOS TO CATCH A GLIMPSE OF YOUR FAVORITE SCENARIOS
Choose your favorite scenic spots and transform them into 100% hand-painted drawings of landscapes!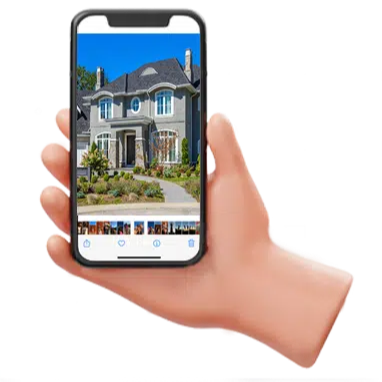 Customers love our landscape paintings
Our customers are always willing to take the time to share sincere feedback with us after receiving their landscape artworks.
Excellent Customer Reviews
Wonderful painting
P2p has a good service and affordable prices. Loved the resu...
Gallery
In our colorful gallery, we store a diverse range of personalized individual portraits
HOW IT WORKS?
Follow simple, three steps to order your precious custom painting from a photo...
Start your order, upload a photo, select theme & medium, and pay only 20% of the full amount, approve your painting and receive your precious artwork
Turn a Landscape Picture Into Canvas Art
Looking for ways to refresh your interior with personalized landscape drawings? Then, it's time to order 100% hand-painted landscape artworks, created by our talented artists! In just a few clicks, you can turn your landscape photos into customized paintings.
Excellent Customer Reviews
124
PROFESSIONAL
PAINTERS
worldwide are ready to paint your photo
Our talented painters come from various corners of the world. They use their cultural insights to turn your picture to painting on canvas.
No wonder why working with a team from different time zones is an honor for us!
Meet
Kiki
Kiki's charcoal paintings have already inspired thousands of art admirers in Bruges, Belgium. Due to all the love and support she received from locals, a few years ago she decided to study art at a professional level at the Academy of Fine Arts. Now she's excited to have gotten the scholarship from the New York Academy of Art.
Bring Your Landscape Photos to Life
Are you wondering how you can revive your favorite landscape pictures?
If so, don't waste any more time! Turn your landscape photo into a hand-painted artwork and wait until you get a unique painting!
SWIPE
Enjoy the painting reveal process..
Exceptional Memory!
I bought this commission for my son, our house had been burnt 10 years ago and all pictures of ourselves had been burnt as well. So, it is unbelievable what photo2painting's artist has done - he's created the exact copy of the only childhood photograph of my son (which I had in old iPad). This painting is truly amazing with so much detail and personality. This was the best gift I could have ever given him. Absolutely beautiful! Highly recommend! Very heartfelt gift. We can pass down for generations!
Tears of happiness!
Photo2Painting and its artists are amazing! My Grandpa passed away right before I graduated from university. He was granma's best friend and we were very close. He has been gone for 10 years this year. It's been hard on my grandma this year and I wanted to give her something special for Christmas. I had an oil painting of my grandpa and her.Her reaction spoke volumes! She loved it so much! She was crying and I was crying! It was the most special moment to get to share with her! Very positive feedback from me!
100% Hand-Painted by Experienced Artists
FREE Online Proofing
Rated 4.9/5 By Customers
Satisfaction Guaranteed or Your Money Back
FREE Shipping
Excellent Customer Service Experience
Why You Should Turn Your Photos into Landscape Paintings & Tips to Choose the Best Company
Did you know that there's a way to receive your favorite scenic photographs and turn them into personalized landscape paintings?
While there are multiple reasons why people adore landscape photography, and without a doubt, digitizing the nature around us is a great way to relax and get inspired, there's much more to this! It turns out that an even better way to capture your here-and-now moments and enjoy the outer world is to turn your already-taken landscape pictures into 100% hand-painted drawings.
But why If you're wondering how customized landscape drawings can help you express your feelings and why customers consider them some of the most thoughtful gifts, you're at the right spot! Let's explore the key reasons to order personalized paintings of landscapes and find out how to choose the most reliable company for this special mission!
3 key reasons to order a custom landscape painting
To fill your home with ageless beauty

 Are you looking for creative ways to bring nature indoors and turn it into a cozier place than ever before? Perhaps not surprisingly, filling your home with nature can support your overall mental health and increase your well-being even on cold winter days.That having in mind, ordering custom paintings from your landscape photos will allow you to enjoy the fresh nature scenes you adore right at your home. The most beneficial thing here is that our custom landscape paintings come in such durable materials that you have a guarantee that they'll last for a lifetime!

To create the most thoughtful gift 

 Choosing a thoughtful gift for someone precious to us is never easy. Why? Because we always try to create something unforgettable to make sure they remember us forever. Luckily, landscape paintings created by our professional artists are definitely among those gifts that are almost impossible to forget about.Why? Because you can choose your beloved individual's favorite landscape picture and give them personalized artwork created in the most extraordinary art mediums out there. That's how we can help you to create the most thoughtful gift that you could have possibly imagined!

To preserve your special emotions for a lifetime

 No one can deny that each photograph we take is accompanied by specific emotions we felt in the process of creating that photo. Regardless of how strong our passion, excitement, or surprise was, we're not able to remember those emotions as strong as they once were.For this reason, we've developed a way to enhance the intensity of your emotions even more and help you preserve your special feelings related to taking landscape photos forever. In fact, turning your precious photos into personalized landscape paintings is the best possible way to keep your warm emotions with you for a lifetime.
Process of creating drawings of landscapes
Even though you already understand the benefits of getting personalized drawings of landscapes, chances are that you naturally wonder what this process exactly looks like. 
"Are you going to use digital tools in order to personalize my landscape photos?"
"Are custom paintings of landscapes created by professional artists?"
"Will I really get a 100% hand-painted drawing of my landscape photo?"
These are some of the questions our customers ask regarding the process of creating drawings from their landscape pictures. We're not surprised, though, as it's not that easy to believe that someone is willing to spend so much time reviving your old photos and adding specific details to personalize them.
Let's explain the process of turning your landscape photos into custom art:
The first step is choosing your favorite landscape photo. Whether it's taken by you or just something you adore, you're free to ask us to turn them into a thoughtful present by adding specific details.
Then, choose your preferred size of canvas and decide which art media you prefer between watercolor, charcoal, pencil, acrylic, color pencil.
After you place your order, we send the picture to our talented artists. From now on, they handle the process of creating your landscape artwork.
Our gifted artists start by delineating your photo using the thinnest brush or pencil, outlining the figure of an individual, and filling out the basic zones. 
Then, they add specific details that you've asked for and that's it! Your landscape painting is ready to be shipped to you as soon as possible.
How to choose the best company for custom landscape artworks
Start with checking customer reviews

– Transparent customer feedback is the most obvious thing that can help you determine whether the painting company is reliable enough to order custom paintings of a landscape. Why? Because reputable companies never hide either positive or negative feedback from their customers.
Don't forget to look for social proof as well. If you can see that people on social media are recommending using the service of this company, chances are that they actually have satisfied customers. 

Does a company offer customer-friendly terms and services?

– When it comes to reputable photo-to-painting companies, there's one simple rule — a customer is always a priority. Therefore, you can only trust their service if they're ready to go above and beyond your needs and make sure they meet your requirements.So, does this company allow you to preview your painting before receiving it? Do they have handy customer support in case you experience any trouble? Look for the answers to these questions on their website, and make sure that they have customer-friendly terms for creating your landscape paintings. 

Assess the reasonability of the offered prices

– Although we, as customers, always want to order our preferred items at the lowest price possible, we all acknowledge that different quality products come in different price ranges. However, if a company has a wide range of prices without indicating the reasons why costs vary so much, its reputation becomes suspicious.On the other hand, we always define specific criteria while calculating the prices of our custom landscape artworks. This helps customers assess their preferences and choose the best possible option for a painting within their available budget. 

Make sure you can choose from the diverse art media

– And the final tip is to ensure that you have the option of choosing from multiple art media. For example, landscape paintings with us are available in oil, charcoal, watercolor, acrylic, pencil, and color pencil media. Of course, offering multiple media might seem natural at first glance. However, some companies prefer to focus solely on one particular medium and restrict their users' diversity while turning their landscape pictures into art.
Pros & Cons of Custom Landscape Paintings
Now that you understand the reasons to order custom landscape drawings, you're one step closer to finalizing your purchase. Nevertheless, we'd like to make sure that you understand all the advantages and disadvantages of our customized drawings.
Pros
Customized landscape drawings capture your feelings better than digital art. Therefore, reviving your photos of landscapes will strengthen the emotions you've felt during capturing that photograph.
While personalizing individual human portraits has become a common practice in the gift-giving industry, no one expects to receive a painting version of their favorite landscape photos. That's why it's an amazing way to surprise your loved ones on special occasions.
The process of choosing thoughtful gifts is time-consuming and requires plenty of energy. However, ordering landscape paintings as a gift can simplify the process as i t takes only a few clicks to finalize your order. 
Cons
Not all types of landscape photos are suitable for customized paintings. For example, if the picture is too complex, it might be hard even for professional artists to fit in all the details while working in some of the art mediums.
If you're considering ordering a landscape drawing as a gift, you should know that orders might be delayed a bit if our professional artists work on multiple projects at the same time.
Landscape FAQ
Custom landscape drawings of different sizes and different art media come in different price ranges. In fact, we determine the exact cost based on the following 3 factors:To be more precise, your pain will cost from $169 to $649. However, if you want to calculate the exact price before ordering your landscape artwork, you can take a look at the Pricing & Timing page and determine the approximate cost of your painting.
The complexity of the details in the painting
The size of the canvas
The type and size of the frame (if included)
It's hard to reveal one specific medium that is perfect for all types of landscape drawings. However, our experienced artists prove that they usually choose watercolor or oil when painting pictures of landscapes.  On the other hand, pencil, color pencil, and charcoal are more suitable for portraits or less detailed paintings. Still, choosing a medium for personalized landscape artwork is completely up to your preferences.
Experienced customers usually choose canvas sizes based on the complexity of their landscape paintings, the available budget, and the preferred medium. However, based on the latest orders of custom drawings of landscapes, they chose a 24 x 30 inch (60,96 x 76,2 cm) canvas to turn their pictures into landscape art. Keep in mind that we have plenty of other canvas sizes available to customize your orders:
8 x 10 inches
11 x 14 inches
12 x 16 inches
20 x 24 inches
24 x 30 inches
24 x 36 inches
30 x 40 inches
36 x 48 inches
48 x 72 inches
Sure thing! In order to express our gratitude towards our customers, we designed 2 specific payment plans. Our US customers can take advantage of this offer by paying a 20% deposit and an 80% balance payment. Here are the available payment plans:
Monthly payments using your card (via Affirm)
6 monthly payments using PayPal (via PayPal Credit).
Keep in mind that your purchase needs to exceed $99 to take advantage of this offer.