Mother's Day Gifts For Sister: 15 Hand-Picked Presents
Choosing the best Mother's Day gifts for sister can be challenging, but the reaction is worth it all! We celebrate Mother's Day every year – a special day dedicated to honoring and recognizing mothers' love. Unarguably, mothers are truly one of humanity's greatest gifts, although being a mom can be a thankless job at times.
While one day will never be enough to show gratitude to all of the world's mothers, Mother's Day can be used to remind them of how important and cherished they are.
Although some might believe differently, Mother's Day is all about honoring all of the mothers in your life, whether they are sisters, friends, or relatives. We can use this day to allow moms to spend more time in some self-love and pampering, which they surely miss out on while juggling everyone else's needs, as well as a heartfelt gift that shows gratitude.
Sisters can be often seen as mother figures in our lives. Having a sister encourages you to become a better person and gives you more life lessons than you can ever imagine. Now you're a blessed aunt or uncle to beautiful nieces and nephews, whether she's a sister by blood or by choice. On Mother's Day, cherishing your sister and choosing a meaningful gift sounds like a terrific idea. Let us give you a few recommendations on Mother's Day gifts for a sister
What are the Best Mother's Day Gift Ideas For My Sister?
Choosing the finest Mother's Day presents for your sister might be difficult at times, but we're here to tell you that it doesn't have to be stressful or expensive.
Before we show you our list of the most imaginative Mother's Day gift ideas for sisters in 2022, we'll give you a few tips to help you make your decision.
Consider what she enjoys the most – When choosing a gift for any occasion, the best place to start is by understanding the recipient. Is it a perfume, a day at the spa, chocolates, or a meal out that your sister enjoys the most? What are some of her favorite activities? You'll be well on your way to selecting the ideal Mother's Day present for your sister if you start by analyzing who she is and what she appreciates the most.
Make a personalized gift – Personalized gifts show that they are more than just materialistic items; they are also filled with genuine emotions. These kinds of presents are not only cherished for a lifetime, but they also strengthen bonds.
What Should I Get My Sister for Mother's Day in 2022?
Do you think your sister values her alone time the most? Then a gift from the self-care section would be appropriate, or perhaps she enjoys cooking for her family and friends? Consider your sister's likings and needs before selecting a present.
Here is a list put together by us to help you choose the best sister gifts for Mother's Day in 2022.
Personalized Gift Ideas for Sister on Mother's Day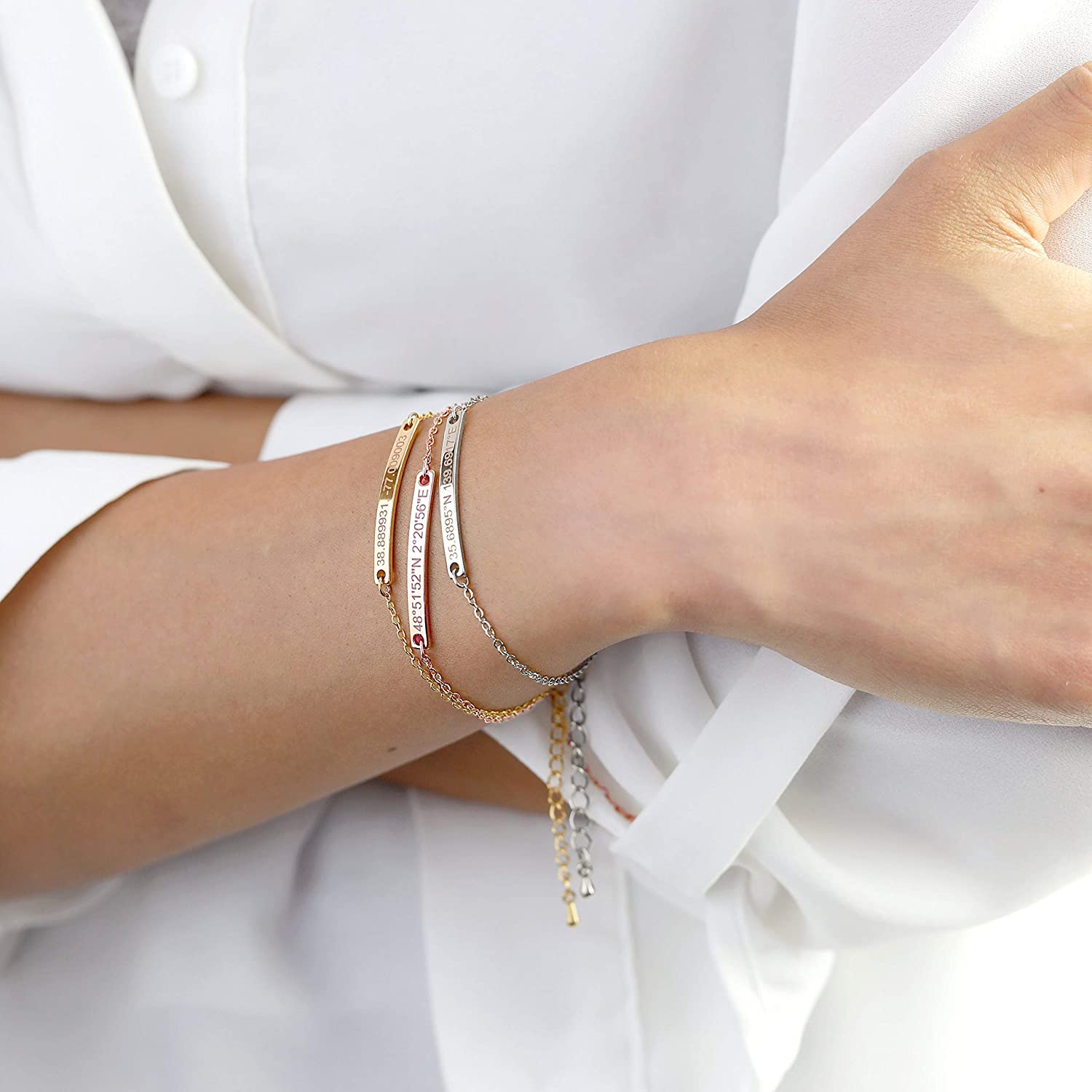 Why not give it a shot and put personalized jewelry to the test? If you're thinking about giving someone a gift, a piece of personalized jewelry is usually a good choice. Giving your sister a bracelet with the initials of her children or the date they were born on Mother's Day would do wonders for her, and she would be grateful and delighted for such lovely jewelry from you.
Cons
Can Be Easily Scratched
Can Be Easily Scratched
Pros
A Low-Budget Product
Fast Shipping
Can Wear It All The Time
Easy To Read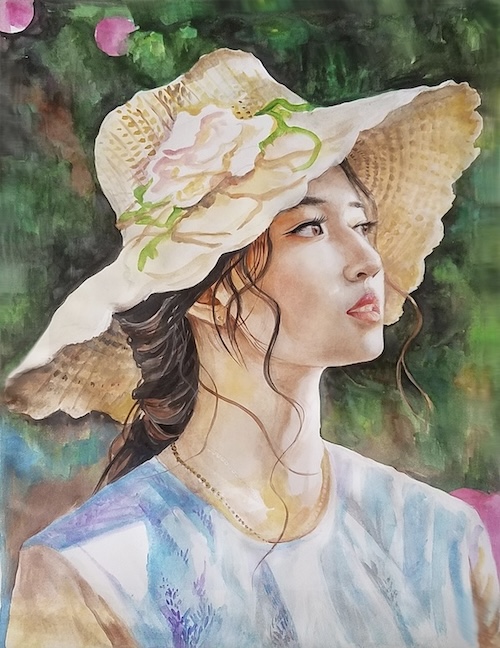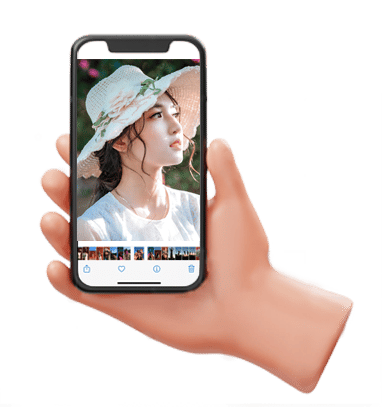 Giving a personalized watercolor portrait is a thoughtful and unique gift. It's hand-painted to your preferences and order. You can choose a treasured memory, something they might like, or something distinctive to your sister's home's decor.
You'll be able to create a lifelong impression with our custom watercolor paintings. You can always purchase a painting in a different medium, such as oil, acrylic, or color pencil if watercolor does not suit your sister's home interior. We can assure you that your sister will treasure and remember this gift for the rest of her life.

10% discount has been applied
20% Advance Payment only
Remaining balance to be paid after painting approval
Cons
You Have To Order A Painting Several Weeks Before Mother's Day
A Bit Expensive
Pros
Possibility Of Choosing Size And Shape
You Can Watch Your Painting Being Created
Possibility Of Revising After One Draft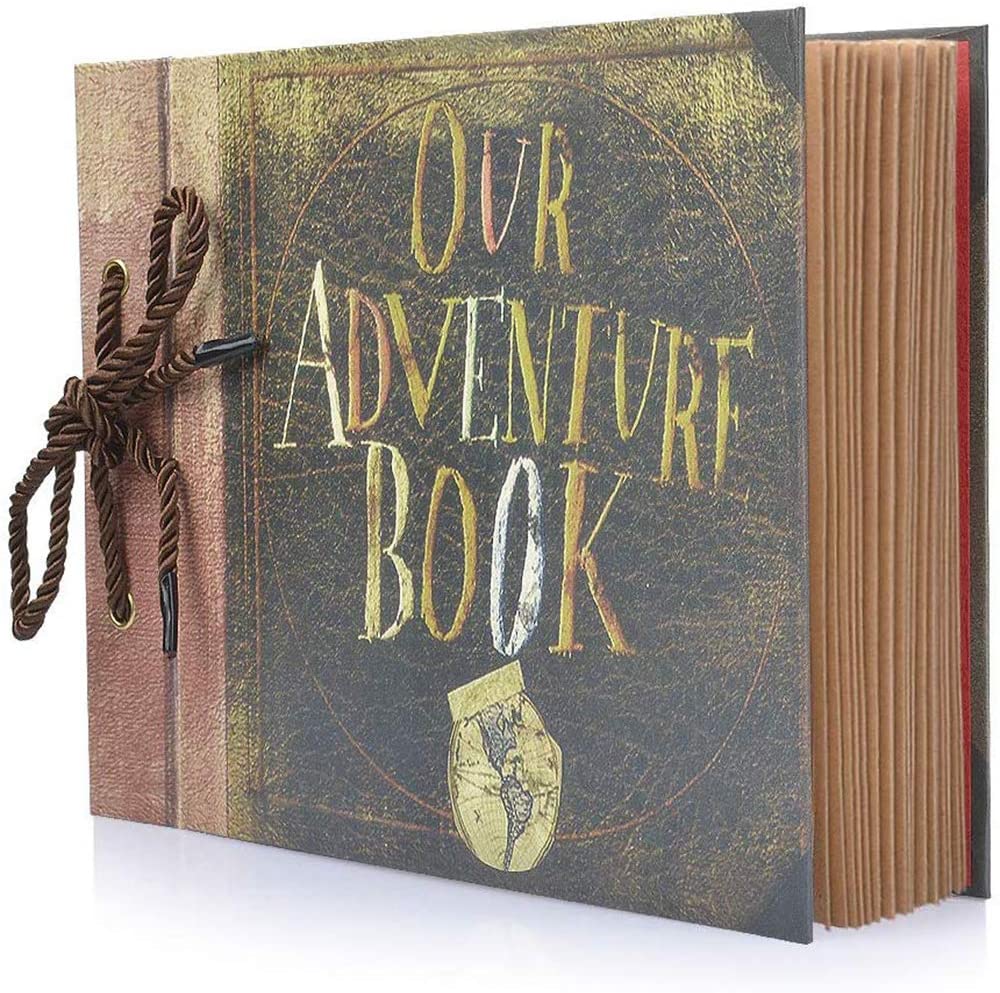 Taking the time to design a personalized gift for your sister is the perfect way to express your affection towards her in a world where everyone is used to digital images and internet memories. It's such a unique present that it'll say a lot about your feelings for her as well as her motherhood.
Gather your favorite pictures and let your inner artist shine!
Cons
Making A Scrapbook Takes Time And Creativity
Costs Add Up With The Use Of Pictures And Other Tools.
Pros
Unique Gift
Filled With Joyful Memories
Best Mother's Day Gifts For Sister: Self-Care Gifts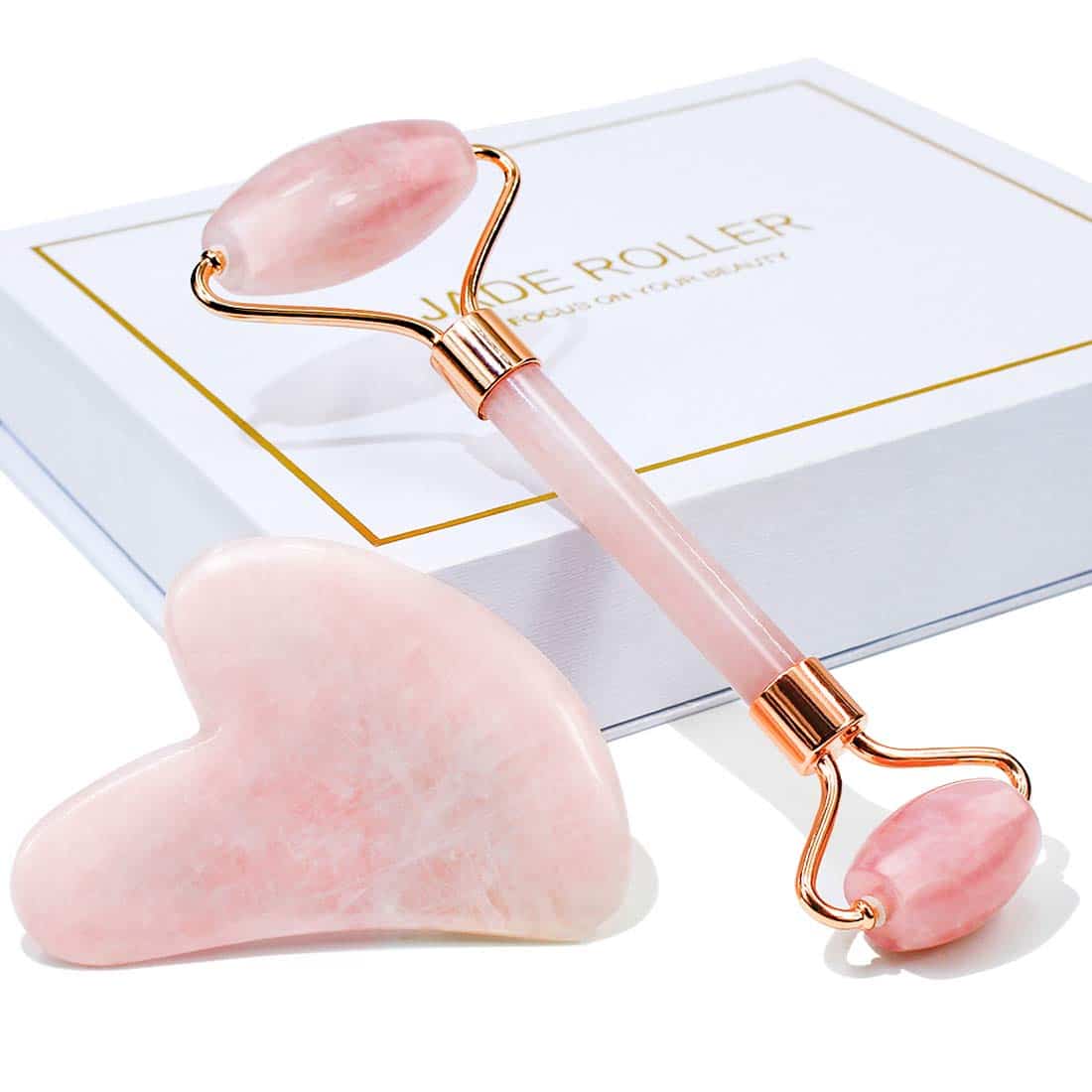 If your sister is a skin-care enthusiast who wants to receive spa-like results at home, a luxury precious gemstone roller and Gua Sha appears to be the ideal gift option.
This jade roller and Gua Sha tools will help to relieve tension, improve circulation, and deeply penetrate oils in the skin. We're confident it'll become an inseparable part of your sister's self-care routine.
Cons
Not Everybody Is Into Skincare
Pros
Tension Relief
Easy To Use
Reduces Morning Puffiness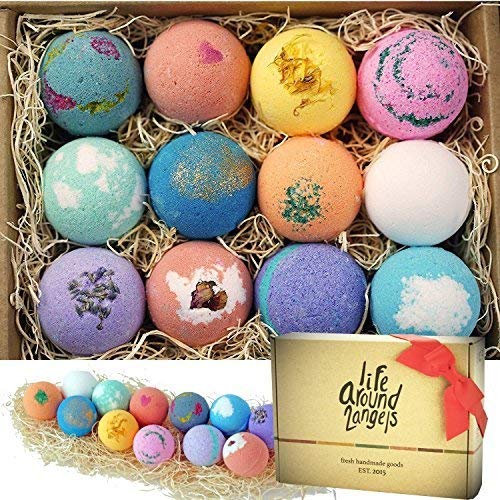 After a long day of looking after children, soaking in a warm bath can be the best form of self-care there is. With 12 distinct smells and colors, this LifeAround2Anges handcrafter bath bomb gift set might be the perfect late-night bath partner.
We guarantee that this gift package will show your sister how much you care about her health without overkilling.
Cons
Some Sisters Prefer Showers Over Baths
Pros
Best Value For The Money
Made With Natural Ingredients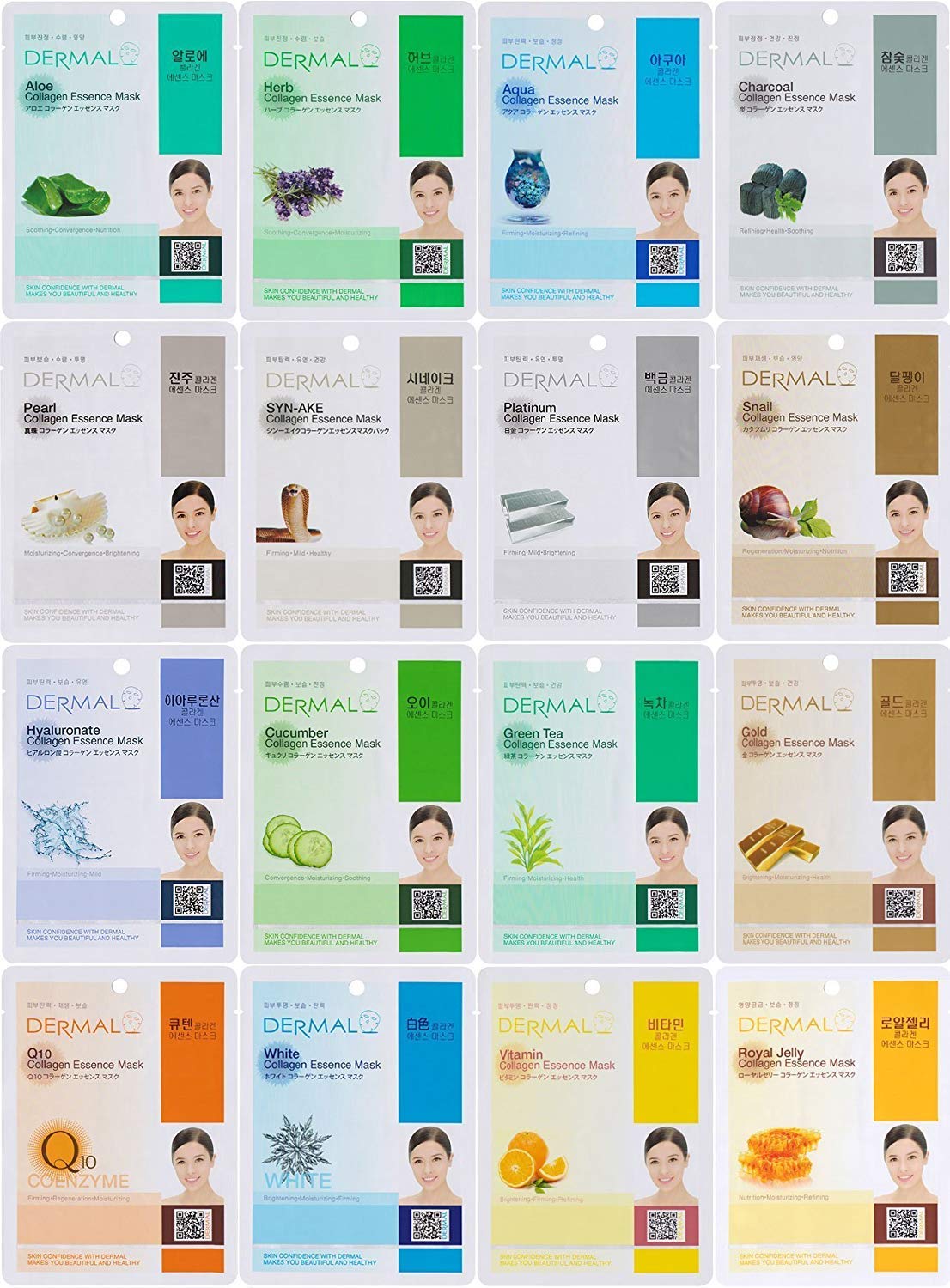 Sheet masks may quickly and efficiently supply the skin with an immediate and significant boost of vitamins and hydration, making them an inseparable part of your sister's self-care routine. Sheet masks are especially useful for moms since they rarely have time to visit a cosmetologist's room, so taking care of skin at home is crucial. On Mother's Day, give your sister a sheet mask set to remind her of the importance of self-care and love.
Cons
Not Eco-Friendly
Can Cause Allergies
Pros
Boost Of Vitamins And Moisture
Easy To Use
Low-Budget Product
Fashion Gift Ideas for Your Sister On Mother's Day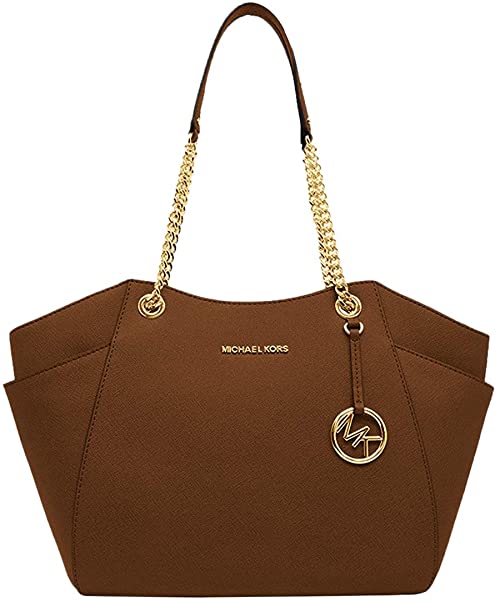 Purse is a useful gift that every woman should have at least one of. Giving your sister a large leather purse seems to be a terrific idea: it can carry all of your sister's essential mom supplies while still looking super chic.
This Michael Kors shoulder bag is stylish enough to please any woman, especially if your sister collects high fashion items.
Cons
Some Sisters Might Refuse To Wear Leather For Ethical Reasons
A High-Budget Present
Pros
Gets More Valuable Over Time
Durable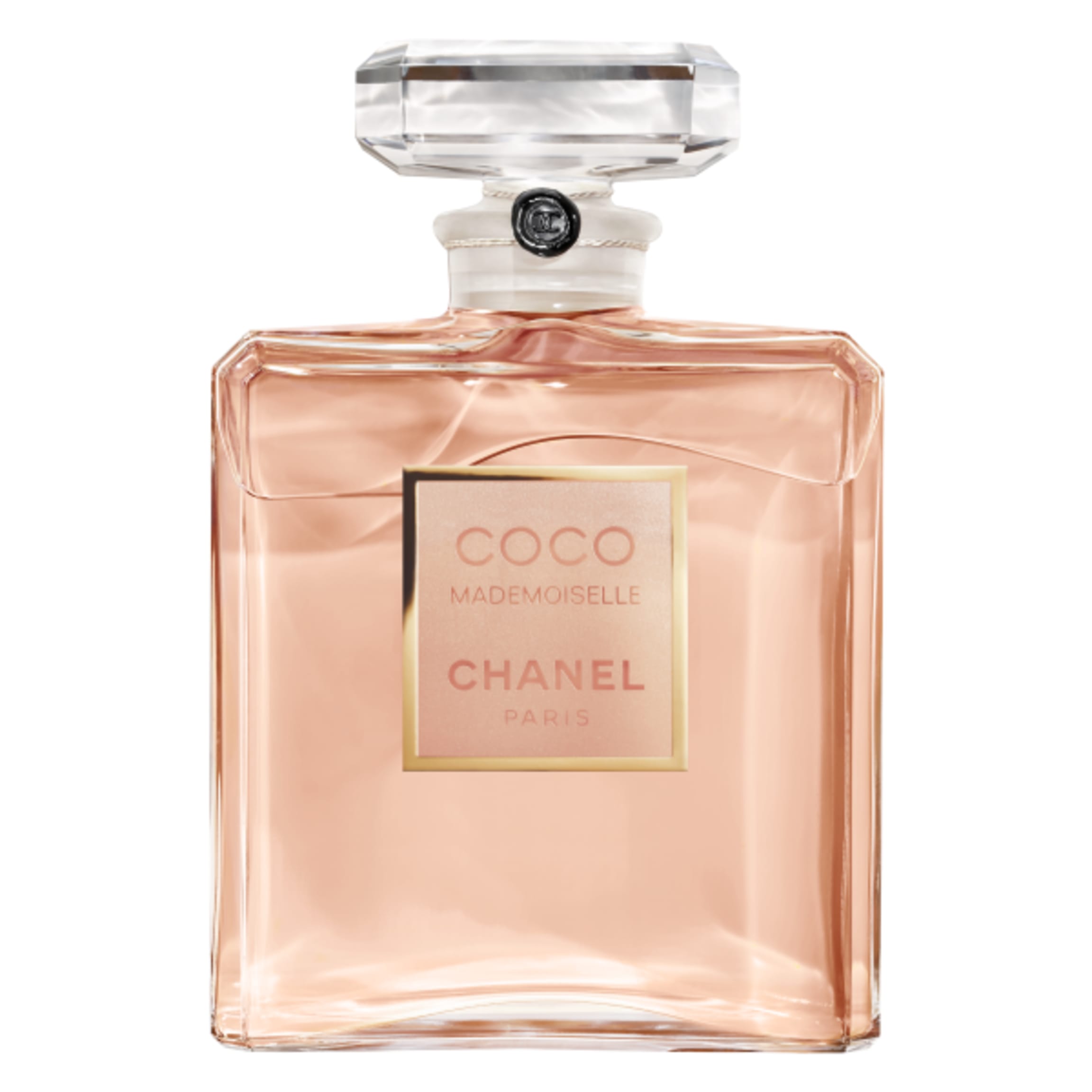 Perfumes are a wonderful Mother's Day present for your sister for a variety of reasons. They can be used to provide freshness to bedding and even create a unique microclimate at home, in addition to applying them to your pulse points or clothes.
Perfumes are also an emotional gift. Giving your sister perfume is a thoughtful and affectionate surprise.
We recommend Chanel's Coco Mademoiselle, which is loved by thousands of ladies and has a long-lasting fragrance.
Cons
A High-Budget Present
Everybody Doesn't Like The Same Scents
Pros
Long-Lasting Fragrance
Chanel Is An Evolutionary Brand
Made With Hard To Harvest Ingredients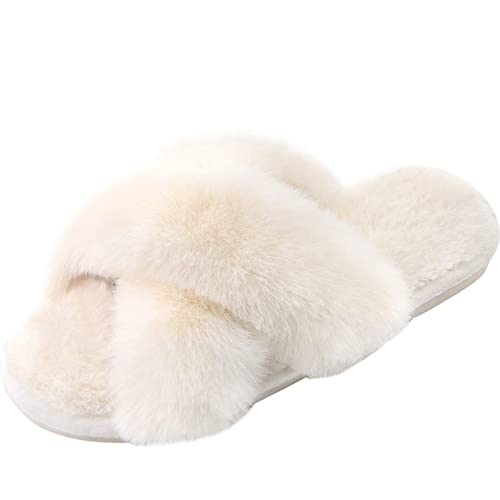 Giving a pair of soft slippers to a sister for Mother's Day is a fabulous idea because you're giving the gift of comfort, which is something every mother needs.
This pair of fluffy cross band slippers will make an excellent companion for your sister while running errands.
Cons
Little Tight For Wide Feet
Might Get Dirty Very Easily
Pros
Soft And Comfortable
True To Size
Luxury Mother's Day Gift Ideas For Sister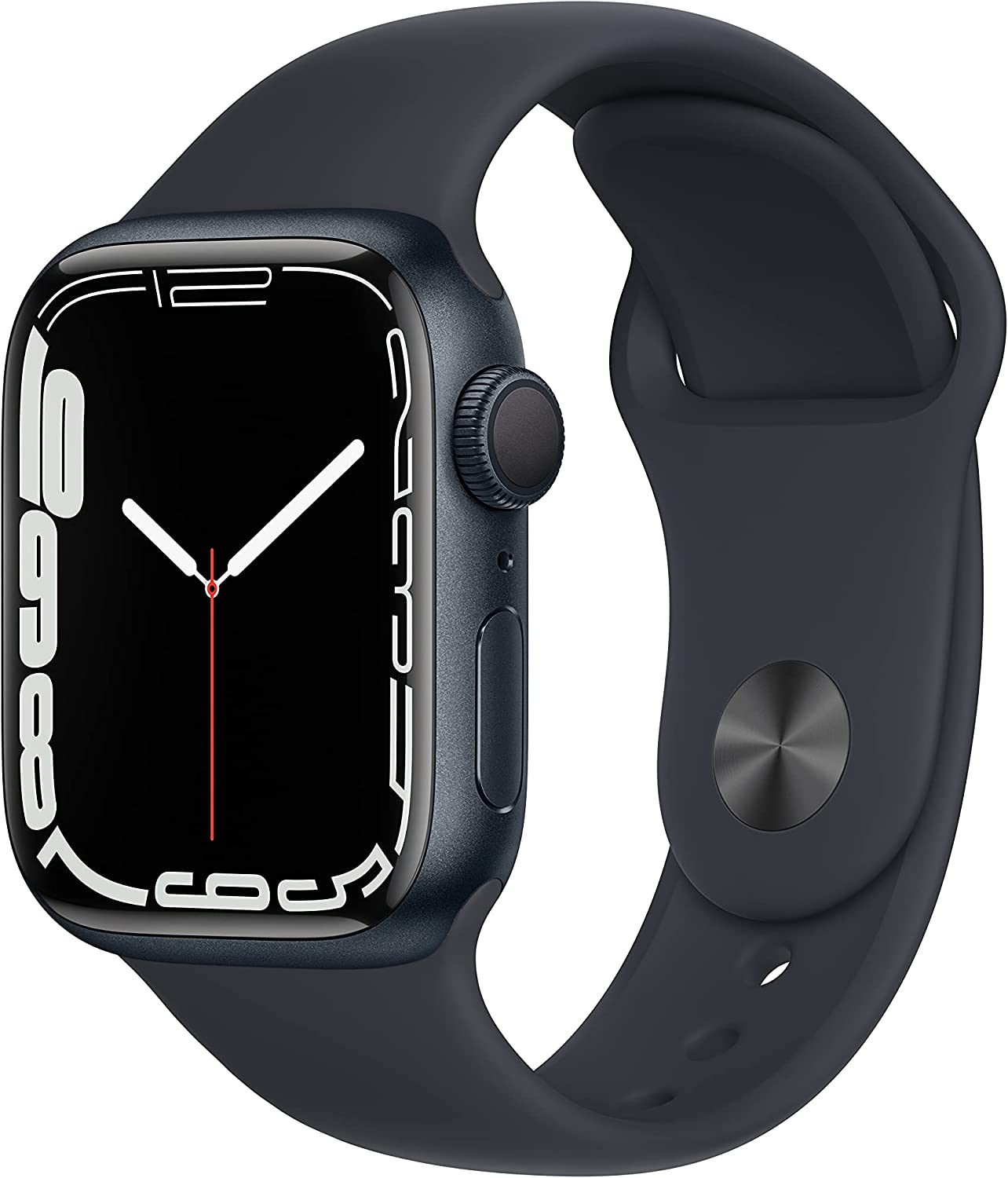 On Mother's Day, an Apple Watch could be a wonderful present for your sister. Being around technology all of the time might be difficult for moms, so an apple watch could be a useful accessory for your sister to keep up with family, friends, and the rest of the world.
The Apple Watch can also be used as a fitness tracker, allowing you to measure your steps, calories, and overall health, so giving it to your sister will show your care for her well-being and health.
Cons
High-Budget Gift
Might Be A Little Hard To Use For Technically Challenged Sisters
Only Works For IPhones
Pros
Keeps Track Of Your Fitness
Water-Resistant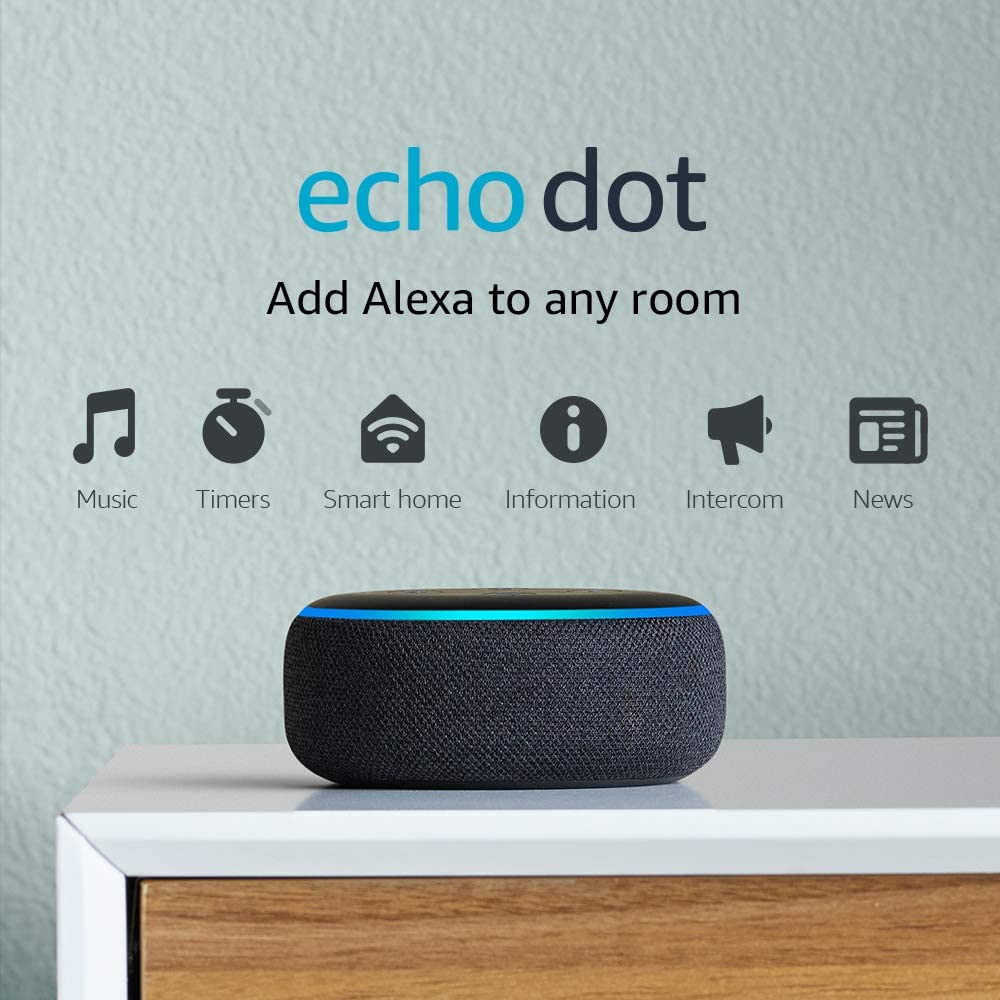 On Mother's Day, you should consider giving your sister the Alexa smart speaker as a gift. The speaker can be used for a variety of purposes, including making grocery lists, setting alarms, dialing 911 in an emergency, listening to music or podcasts, phoning others, and asking questions. The Echo Dot will make your sister's household a lot safer.
Cons
Can Be Hard To Set Up For Technologically Challenged Sisters
Pros
Makes Connection Easier
Makes Homes A Lot Safer
Best Value For The Money
Kitchen Gift Ideas for Your Sister On Mother's Day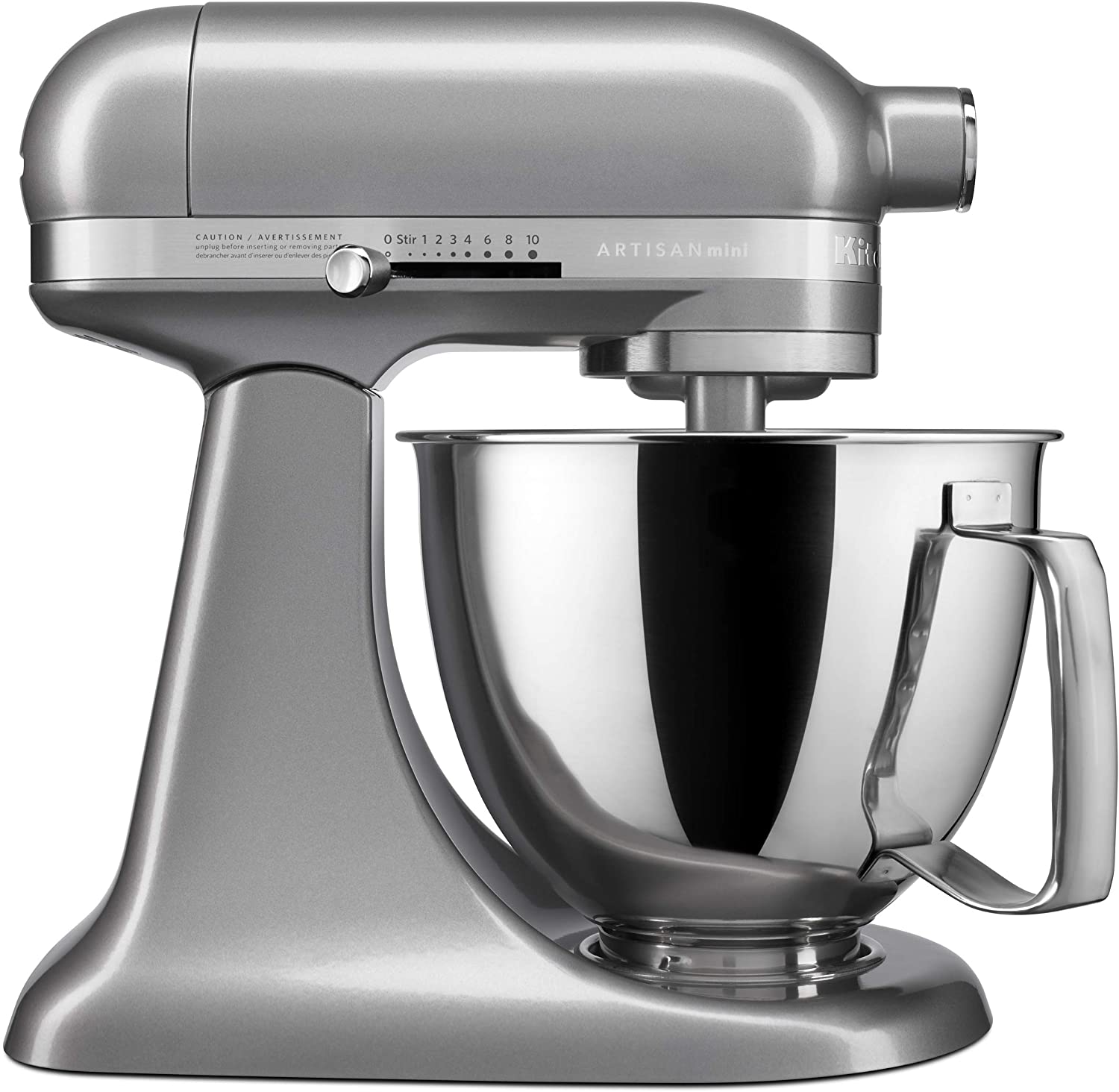 On Mother's Day, a stand mixer is one of the best kitchen gift ideas. If your sister enjoys baking and cooking, the KitchenAid stand mixer will be a great addition to her kitchen. It will enable her to cook every recipe from scratch, which will be especially useful around the holidays. Your sister will be able to prepare her children's favorite treats in no time with the help of this stand mixer!
Pros
Makes Baking And Cooking Easier
Compact Design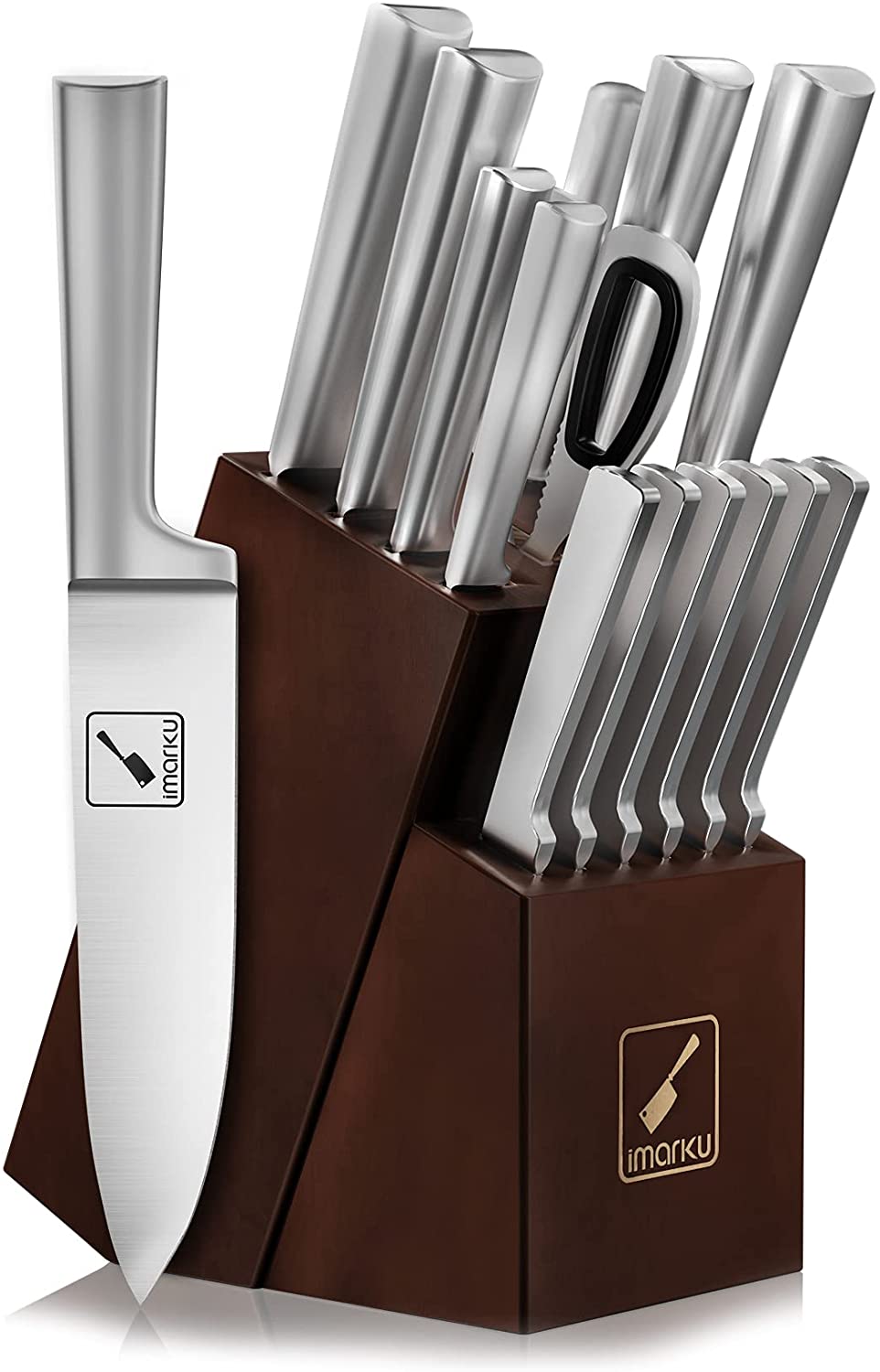 If your sister enjoys cooking, a knife set might be an excellent gift: Chef can't do her job without her razor-sharp knives.
The bread knife, slicing knife, chef knife, kitchen scissors, paring knife, santoku knife, and steak knives, as well as the knife sharpening rod, are all included in this high-quality knife set. It appears to have everything a cooking enthusiast could want and more!
Cons
Not Recommended For A Regular Wash In Dish-Washer
Pros
The Best Value For Money
Sharp Knives
Compact Design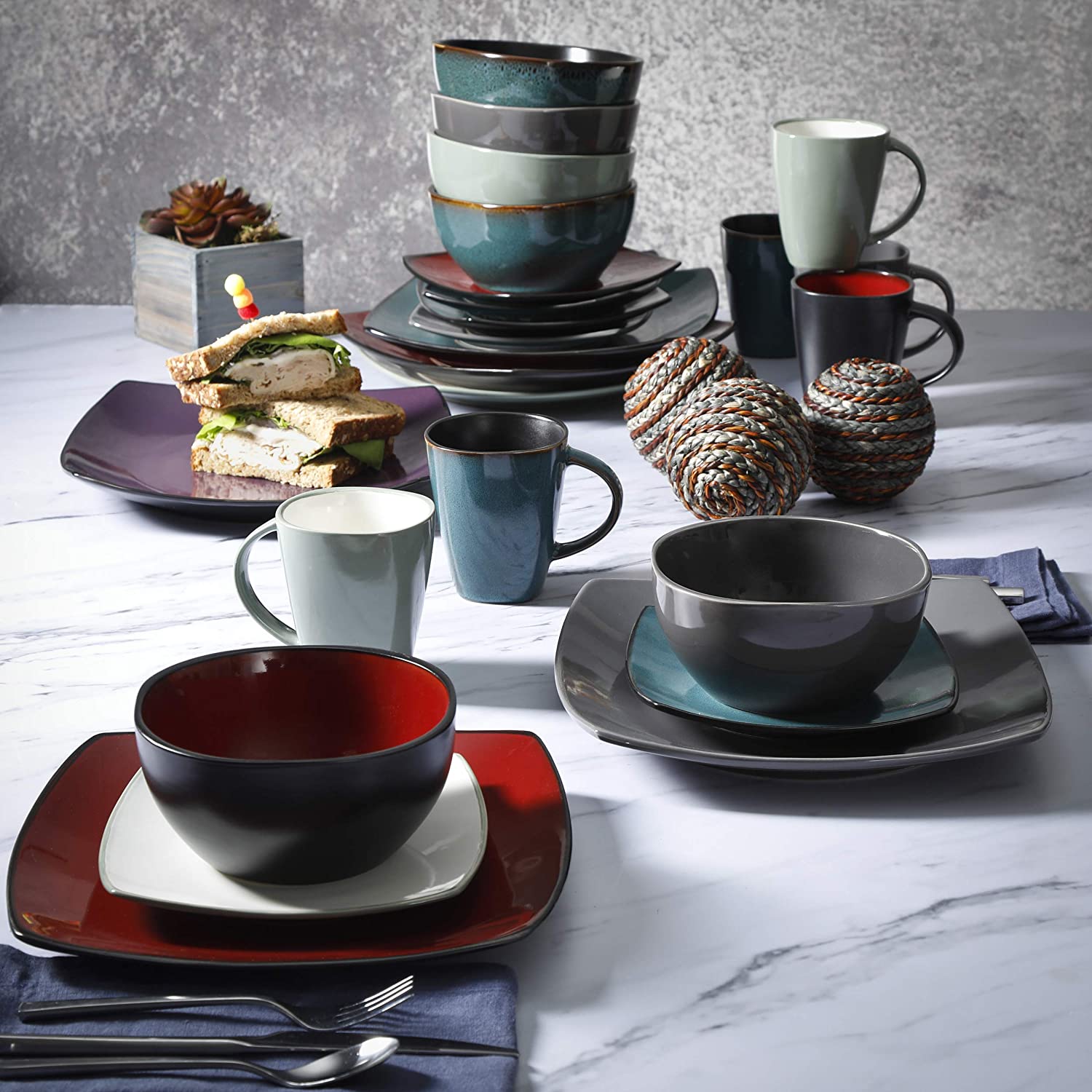 This Burgundy dinnerware set will amaze your sister and add excitement to her family's dinner table.
This set is the ideal Mother's Day gift for a sister because of its trendy design, gorgeous, modern hues, and ability to mix and match combinations.
Cons
Can Be Easily Chipped
Not Microwave Or Dishwasher Safe
Pros
Easy To Clean
Sturdy
Modern Design
Meaningful Mother's Day Gifts For Sister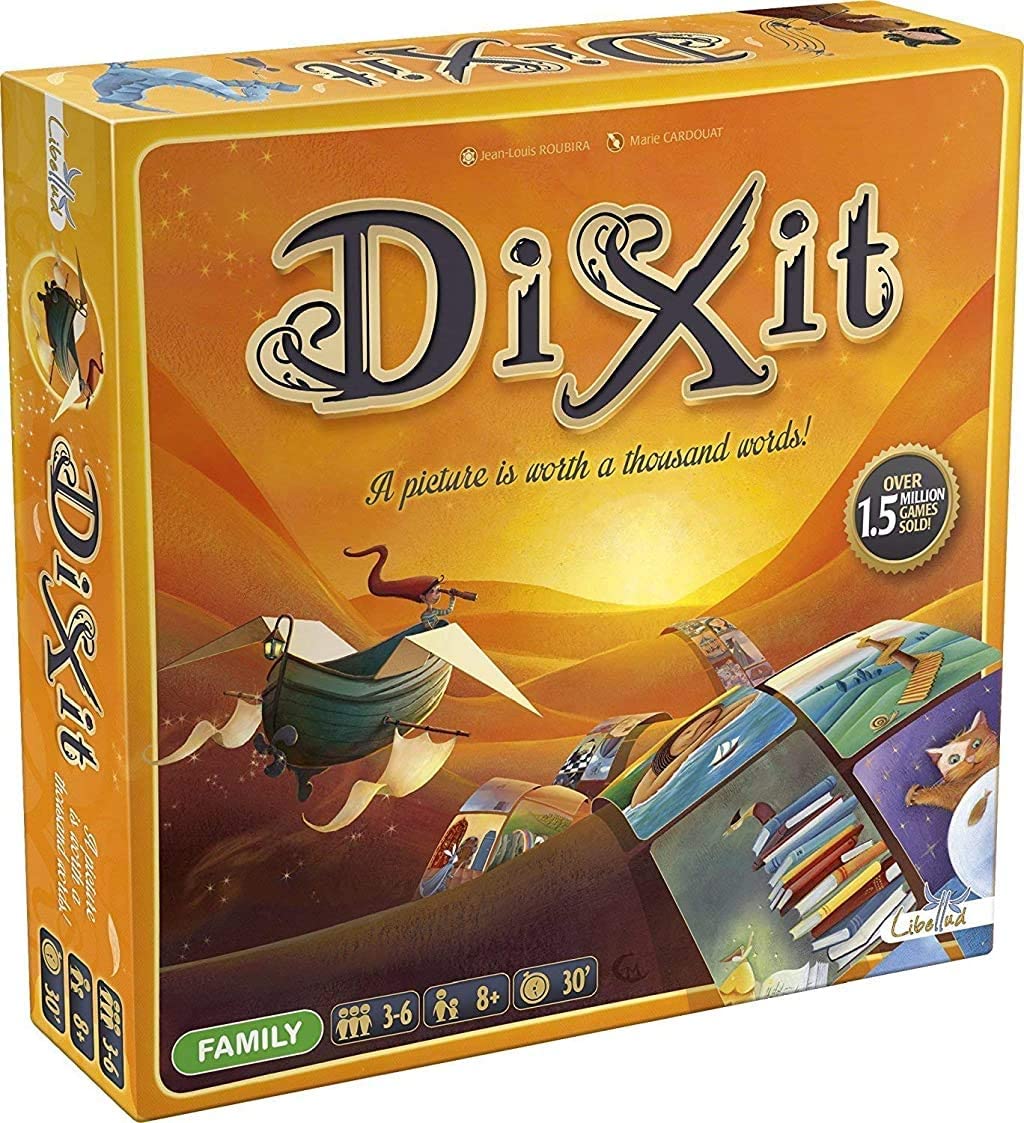 Getting a Dixit game for sisters who enjoy board games sounds like a lovely idea. What could be better than spending quality time with your loved ones? This game will allow your sister to spend time with her loving children. This board game will appeal to art lovers and creative sisters the most, who enjoy creating original, surreal imagery and making up short stories in their heads.
Cons
Can Be Hard For The Kids To Understand
Pros
Easy To Learn
The Best Value For Money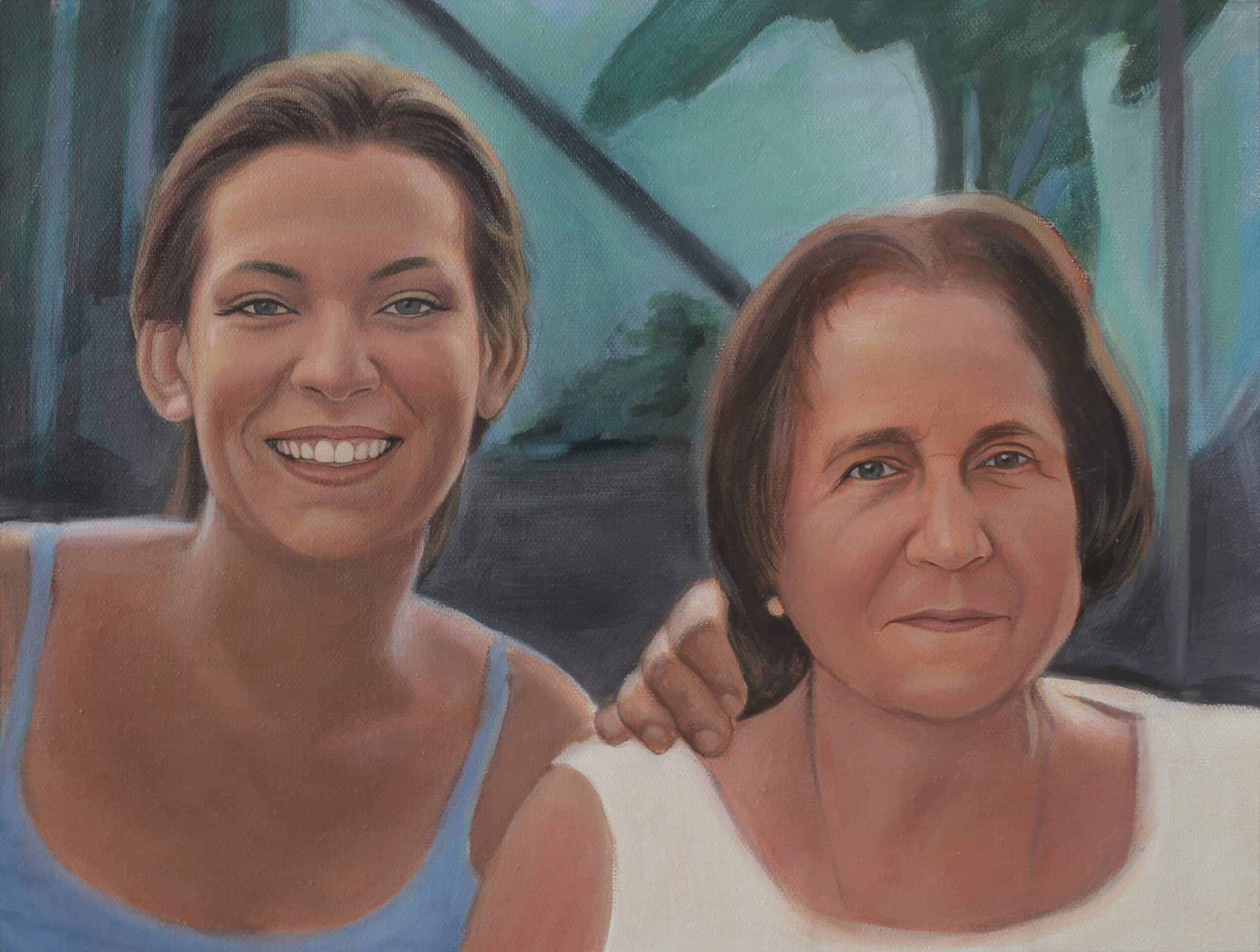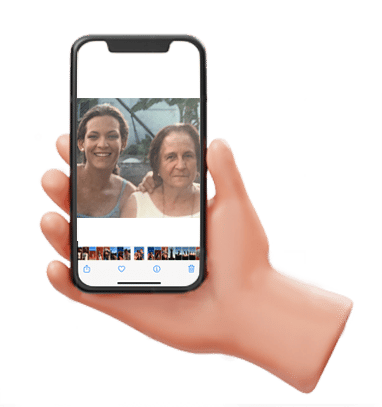 When it comes to being a mother, family comes first. Getting your sister a personalized family portrait in oil can be a pleasant surprise that she will treasure for a long time. You can turn your photos into professional paintings thanks to Photo2Painting, and show your sister how important she is to her family. Watercolor, acrylic, pencil, and charcoal paintings are also available at Photo2Painting. You can choose any style that you think will go best in your sister's home.

10% discount has been applied
20% Advance Payment only
Remaining balance to be paid after painting approval
Cons
You Need To Order The Painting Weeks Before The Mother's Day
Pros
You Can Use Any Quality Picture You Like
Free Shipping
Free Modifications
Our Verdict
Celebrating the motherhood of all the mothers in your life should be done daily, but Mother's Day is specifically dedicated to honoring all of the important mothers in our lives. We provided you with a list and suggestions for the finest mother's day gifts for sister. If you are also searching for the 50th birthday gift ideas for your sister, you should check out our list of 18 Gifts To Remember.
Remember that it is more important to put thought into your gift than to spend a lot of money on it.
Hopefully, our top picks will make your decision-making process a lot easier. Please share your opinions, suggestions, and ideas in the comments!
Table of Content
Personalized Gift Ideas for Sister on Mother's Day

1

Personalized Jewelry

2

Watercolor Portrait of Your Sister and Her Children

3

Scrapbook

Best Mother's Day Gifts For Sister: Self-Care Gifts

4

Jade Roller and Gua Sha

5

Bath Bomb Set

6

Sheet Mask Set

Fashion Gift Ideas for Your Sister On Mother's Day

7

Leather Handbag

8

Perfume

9

Soft Slippers

Luxury Mother's Day Gift Ideas For Sister

10

Apple Watch

11

Smart Speaker

Kitchen Gift Ideas for Your Sister On Mother's Day

12

Stand Mixer

13

Knife Set

14

Dinnerware Set

Meaningful Mother's Day Gifts For Sister

15

Board Game

16

Customized Family Portrait in Oil
Subscribe & get exclusive deals
See Also..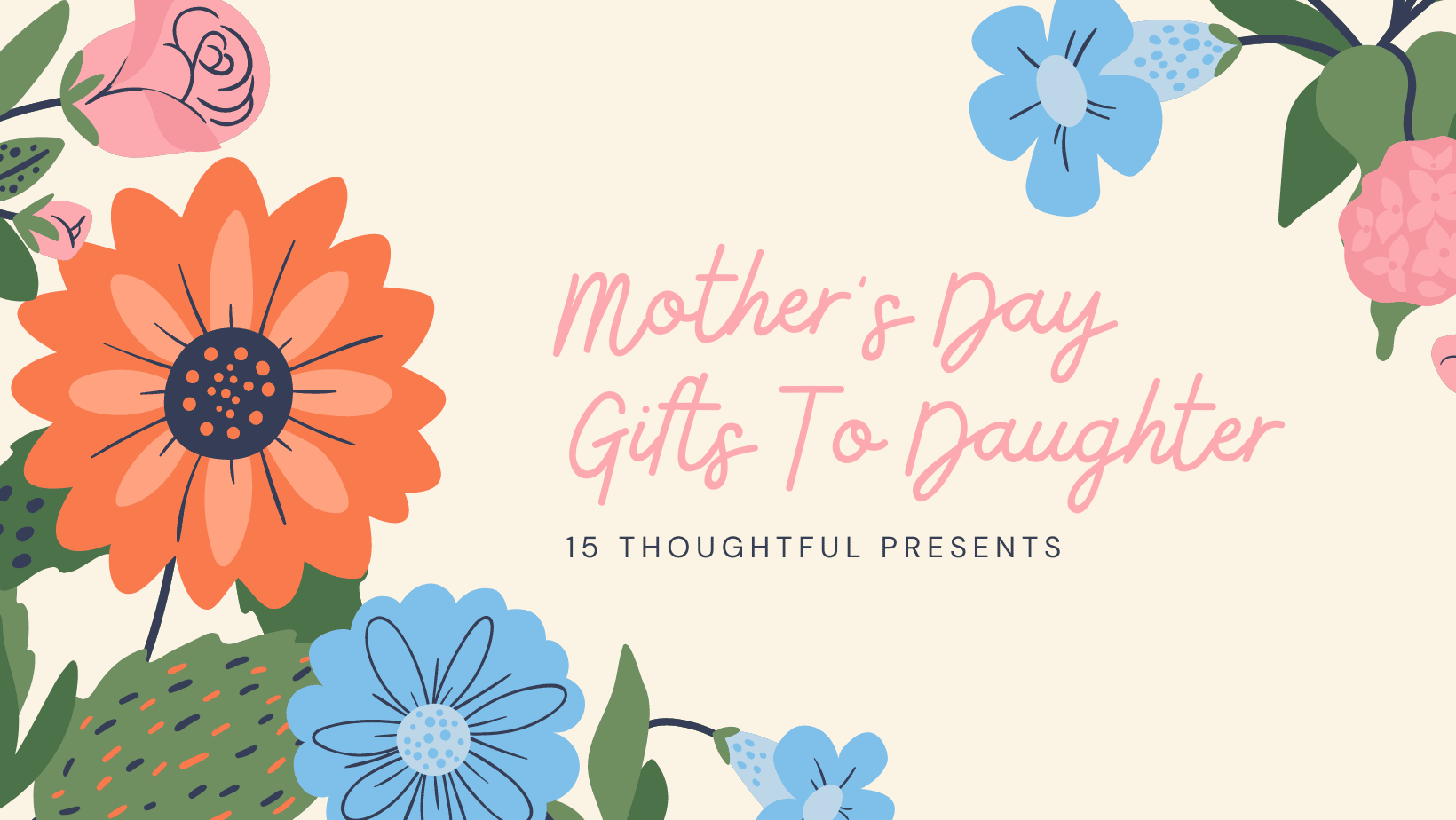 Mother's Day Gifts To Daughter: 15 Thoughtful Presents
Looking for mother's day gifts to daughter? let us guide you in the world of the most inspiring present ideas. Nothing compares to a parent's love for their daughter – this is a universally known fact. Because of this, we've compiled a list of the best mother's day gifts to daughter, whether she's already a mother or expecting to be one soon. Mother's Day is traditionally celebrated to honor "mom," the family's matriarch, but in recent years, people have recognized the importance of other mothers or mother figures in our lives: grandmothers, wives, girlfriends, or daughters – even if they didn't spend sleepless nights nurturing us, they have all tirelessly birthed and raised children, and they all deserve recognition on Mother's Day. We want to help you respect and celebrate your daughter's love this Mother's Day by surprising her with an extra unique gift, which is why we've surfed the internet for the best Mother's Day gift ideas for your girlfriend.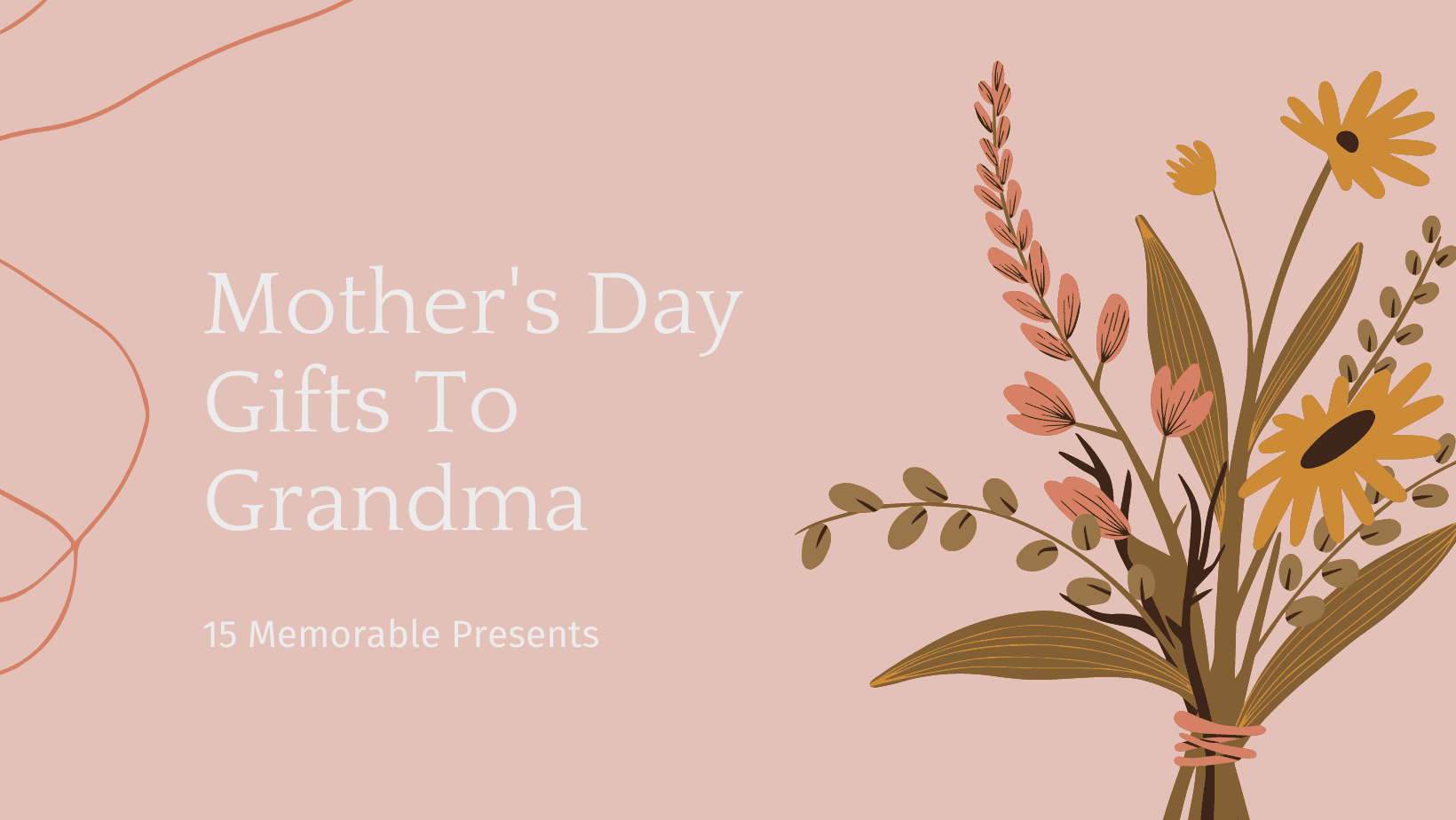 Mother's Day Gifts To Grandma: 15 Memorable Presents
Grandmas are sometimes just like our moms and deserve all the love and care on Mother's Day. They are, after all, always there for us, with warm hugs, baked treats, and plenty of advice. Choosing mother's day gifts for grandma that reflect our love, gratitude, and admiration can be difficult because they mean so much to us and do so much for us. Grandmothers have an important part in their grandchildren's lives. Every grandmother is a mother by default — it's easy to overlook the fact that your grandmother was once a young mother raising one of your parents.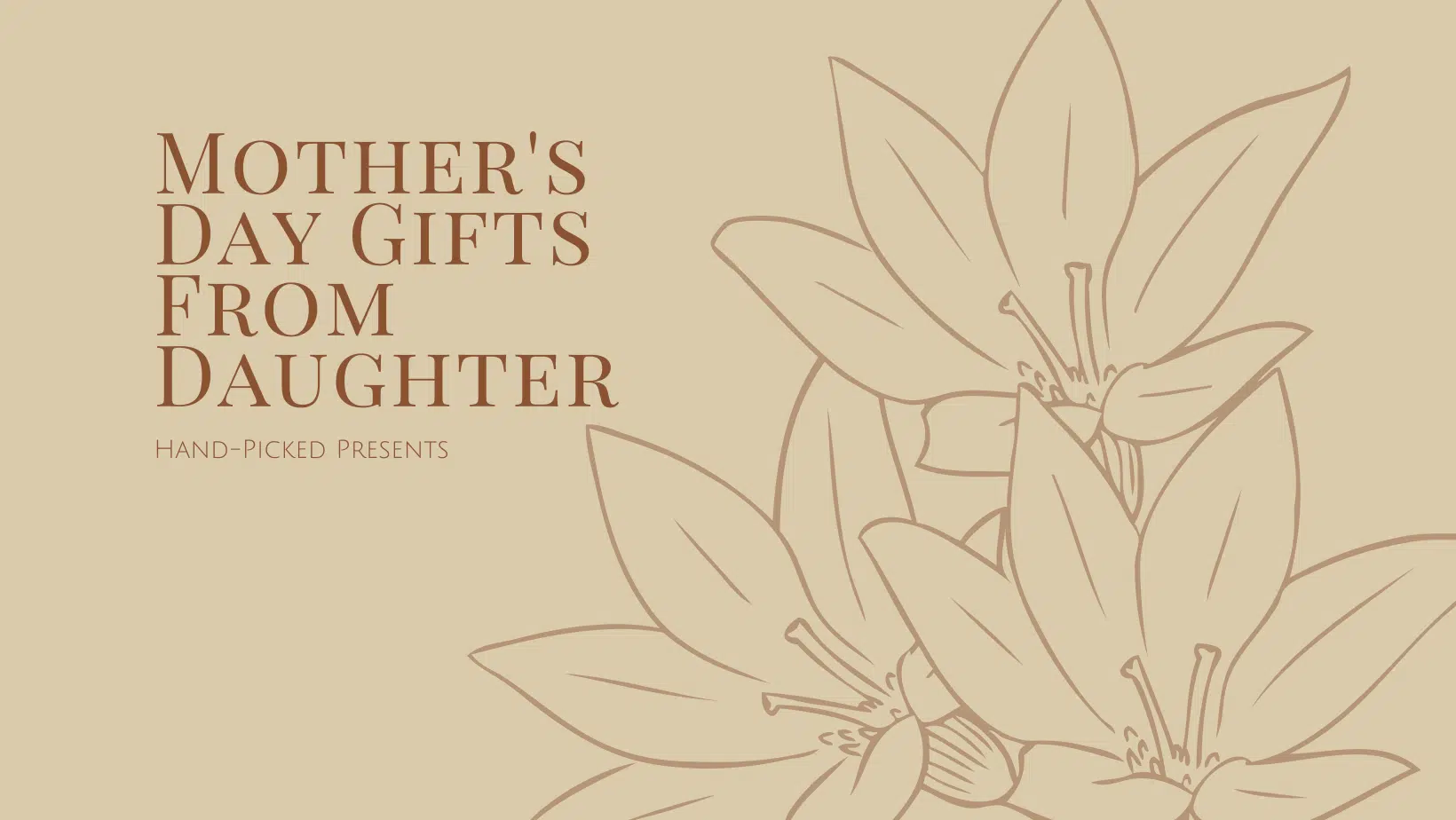 Mother's Day Gifts From Daughter: Hand-Picked Presents
Are you looking for Mother's Day gifts from daughter? Let us assist you in selecting the most genuine gifts for this particular occasion. Mother's Day is one of the most precious holidays, and picking out mother's day gifts from the daughter to her first best friend – mother – might be difficult. Mother's Day is all about showing our mothers how much we appreciate them and how important they are in our lives. Mothers are the reason we exist, and they are deserving of all of the love, respect, and care we can give them. Mothers are especially important to their daughters: This world would sound fairly bleak if it weren't for mothers. Little girls experience difficulties from the start, but it is the mother's love, care, and comfort that ensures that they always overcome the obstacles. A child can always see the light at the end of the tunnel through her eyes and confidence.