50th Birthday Gift Ideas – Ultimate Guide For Anyone In Your Life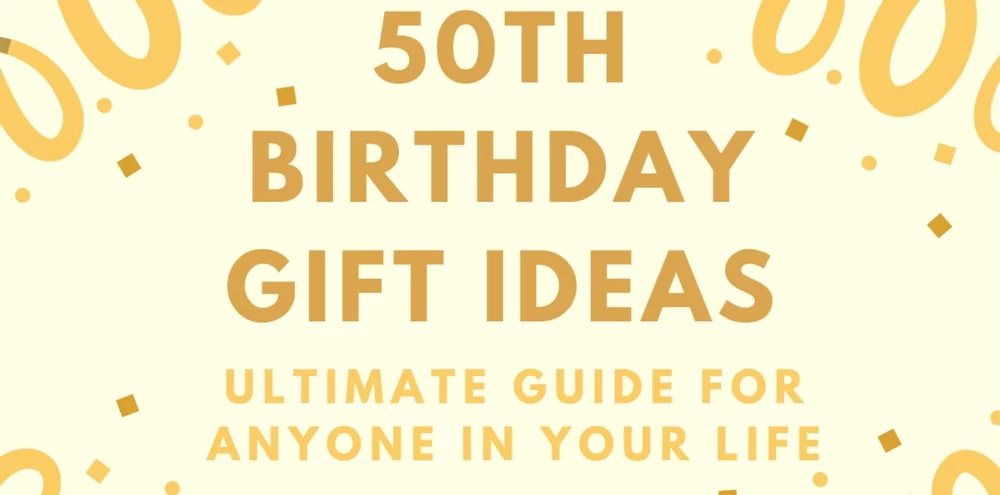 If your loved one is turning 50, chances are high you're trying to look for the most unique, memorable, and special 50th birthday gift ideas that they will never forget. And if you haven't yet sorted out your ideas to get them more creative presents than they could have ever imagined, then you're at the right place!
A 50th birthday is definitely one of the most special days in our lives. Why? Because it opens the doors to a completely new era. Living after turning 50 is less likely to continue the same way as before. And needless to say, this golden milestone deserves a special celebration. 
Whether you're looking for 50th birthday gift ideas for your mom, dad, husband, wife, or other precious people in your life, we have everything on our list of the best 50th birthday gifts in 2021. So, you should just stop worrying right now and take a look at our tips for picking thoughtful presents for this special milestone.
Tips to Choose the Unique 50th Birthday Gifts
Take a moment before you turn to the ultimate guide to the most memorable 50th birthday gift ideas and consider a few gift-giving tips to surprise your loved ones:
Be thoughtful – Based on the science of gift-giving, thoughtful presents are the best! Try to use your creative potential, think about things they asked for, consider their hobbies, and surprise them with how much effort you put into their present.
Consider alternative ideas – Even if you already figured out the ideas for the best 50th birthday gifts, you should still consider other options. What if you miss something? What if there's something more suitable? That way, you'll choose the best possible option. 
Think about their needs – Every person dreams of having some kind of item. Think about times when they shared their desires with you and consider their needs. 
Make it personal – Personalized presents are simply the best option to prove your love or appreciation. So, try engraving the gift, purchasing a customized item, or writing a few heart-warming lines to prove your admiration.
The Ultimate Guide to the Best 50th Birthday Gift Ideas in 2021
Now it's time to pick the most memorable and unique 50th birthday gifts. We decided to sort the gift ideas into several categories for women, men, husbands, wives, sisters, moms, and dads who are turning 50. You'll also find personalized and luxury gift ideas for turning that one person's 50th milestone into an unforgettable holiday. So let's get started.
Personalized Gifts for 50th Birthday
Experienced gift-givers are well-aware of the fact that personalized gifts make the best presents. Still, when there are so many options for personalization, choosing unique 50th birthday gifts isn't easy. What if this present isn't suitable for this particular person? What if they prefer something practical? If these are some of the questions that concern you, think about ordering this 3D Crystal Photo from ArtPix.
These custom 3D photo crystals make the perfect present for either men or women, dads or moms, or anyone you love. Just choose a proper picture of your loved ones and this personalized present will indeed become their favorite souvenir of all time!
Cons
Print Quality Isn't Premium, But It's Good Enough
You Need To Order Long Before Their Birthday
Pros
A Gift Box Is Included.
Excellent Gift For Any Occasion
Various Sizes Are Available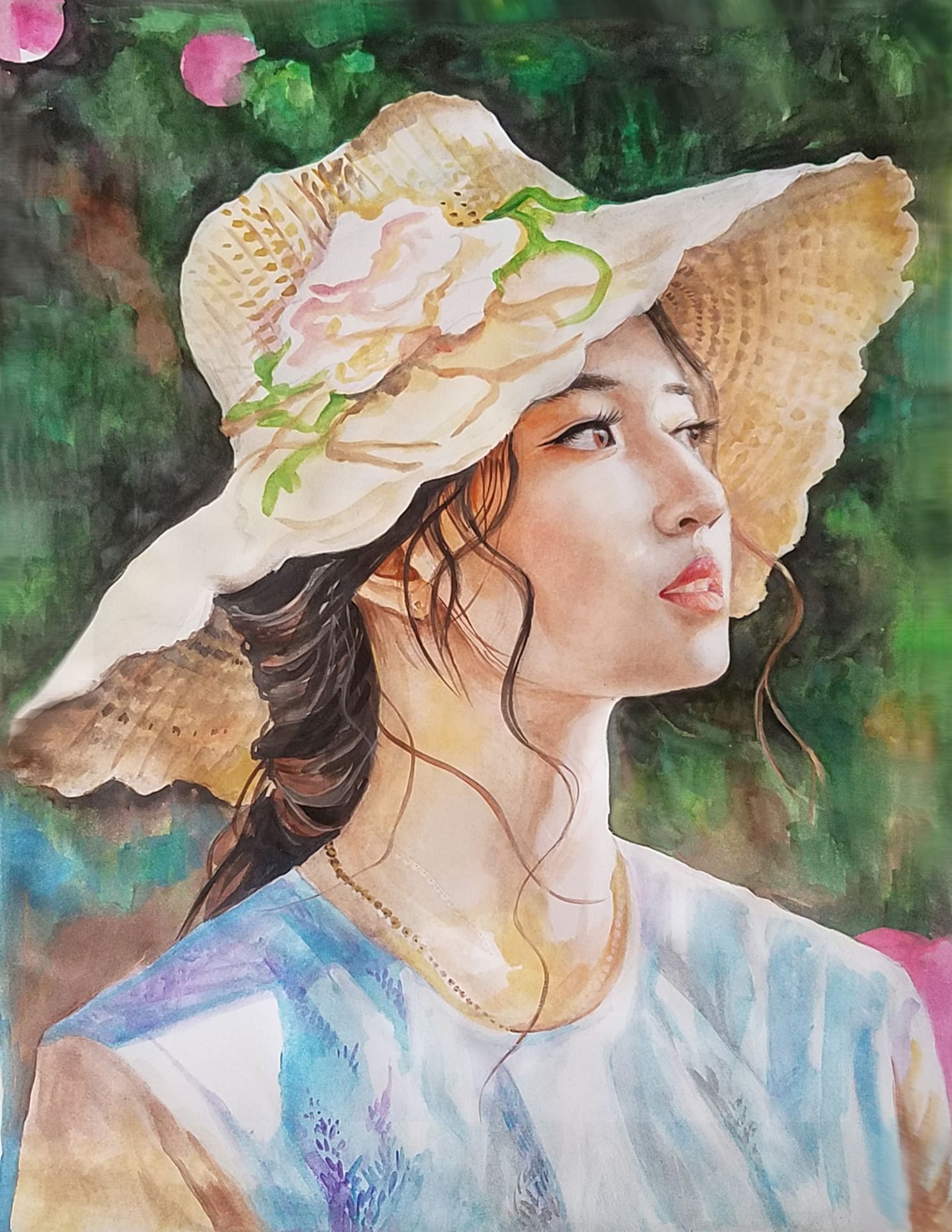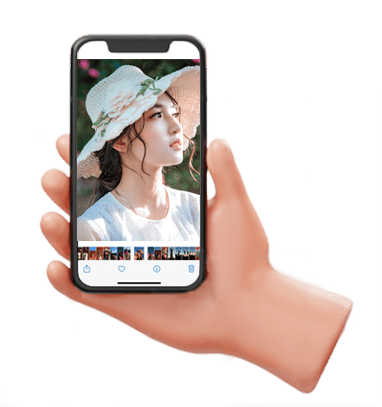 Have you ever wondered why customized individual portraits are considered among the best 50th birthday gifts? The main reason is that our personalized portraits are suitable for everyone, regardless of hobbies, professions, or preferences. Why? Because the fact that you spend plenty of time just choosing their picture is already appreciated by our loved ones.
But also, our professional artists provide pictures in various mediums, meaning that the painting will indeed suit your recipient's interior. Still, if you're not sure what an art medium is, you can take a look at customized paintings on our website and choose according to your preferences.

10% discount has been applied
20% Advance Payment only
Remaining balance to be paid after painting approval
Cons
Drawing A Painting Takes Some Time
Prices Vary Based On The Size
Pros
Six Mediums Are Available
You Can Also Purchase A Frame
Shipping Is Free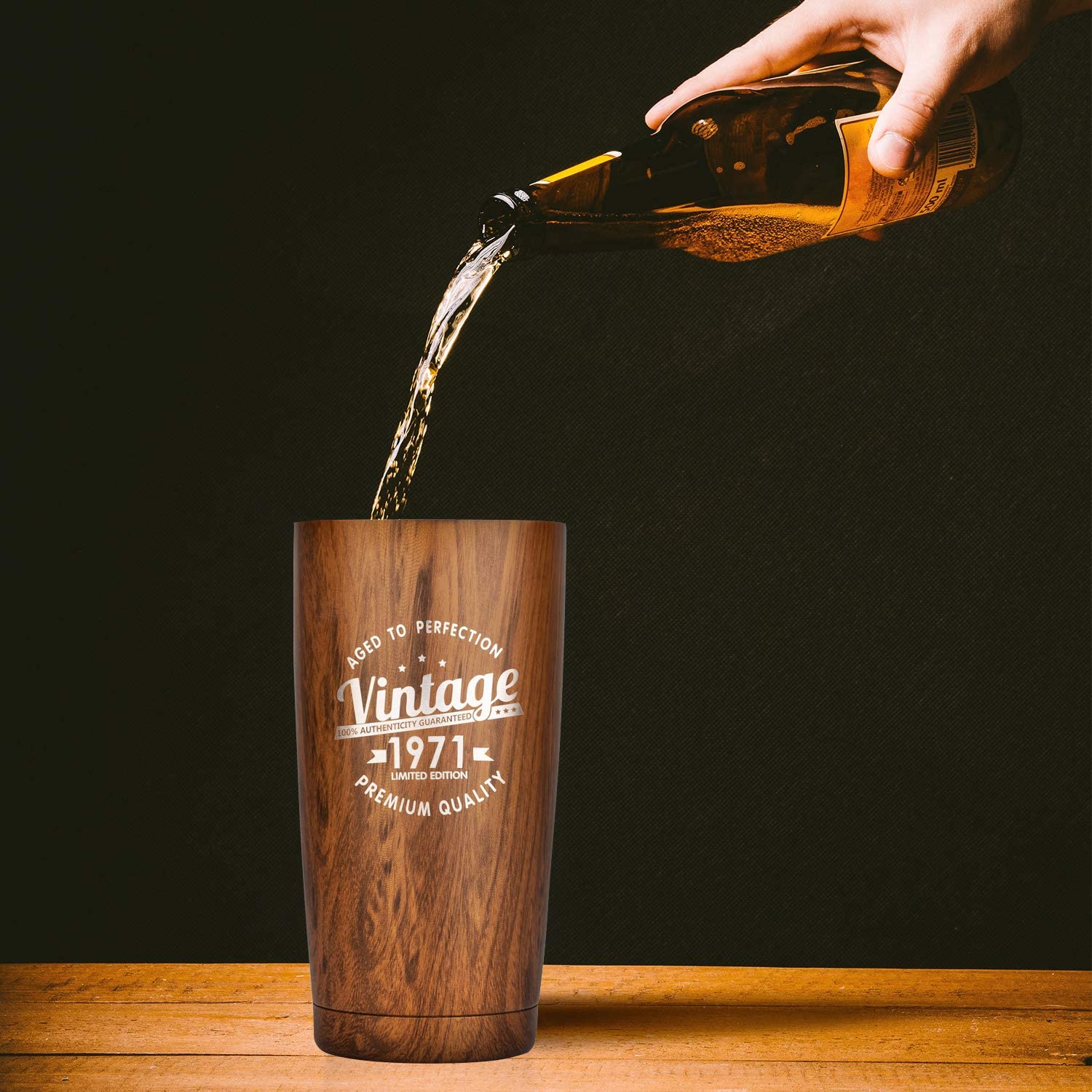 Most of us believe that the year we were born is the most significant year for us. Although some people think that the age you feel means more than your actual birth date, we indeed have warm feelings towards the year we were born. That's why we think this personalized vintage tumbler is definitely one of the best 50th birthday gifts.
Whoever your loved one is, if they turn 50 this year, then they were born in 1971. Therefore, getting them this insulated stainless steel tumbler will make them realize how much you care about them.
Cons
Washing In The Dishwasher Isn't Recommended
Not Microwavable
Pros
Suitable For Both Cold And Hot Beverages
Durable And Spill-Proof
Various Designs Are Available
Unique 50th Birthday Gifts for Woman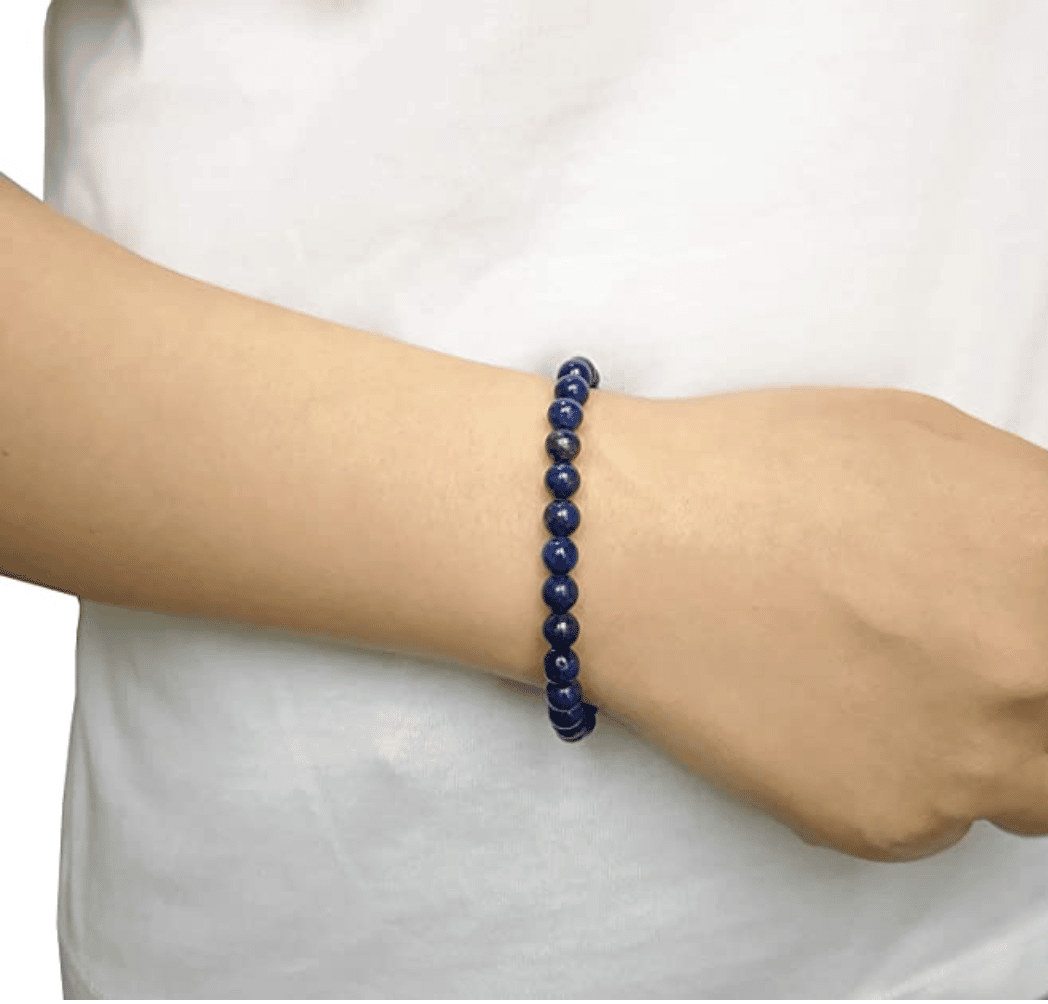 Spiritual stones have always been considered great gifts for birthdays. However, this Lapis Lazuli bracelet is definitely one of the most unique ideas of 50th birthday gifts for women. In spirituality, this beautiful blue stone, called lapis lazuli, is considered a symbol of power and wisdom. And the tiny heart on this bracelet represents your love and appreciation.
Therefore, ordering this meaningful jewelry piece for a friend, wife, mom, sister or any woman you love will be a sign of your admiration. Don't forget to explain the meaning and uses of lapis lazuli, so that she will never forget this unique present.
Cons
You Can't Shorten The Bracelet
The Gift Box Isn't' Included
Pros
The Stone Has A Symbolic Meaning
Non-Reactive On Sensitive Skin
12 Months Warranty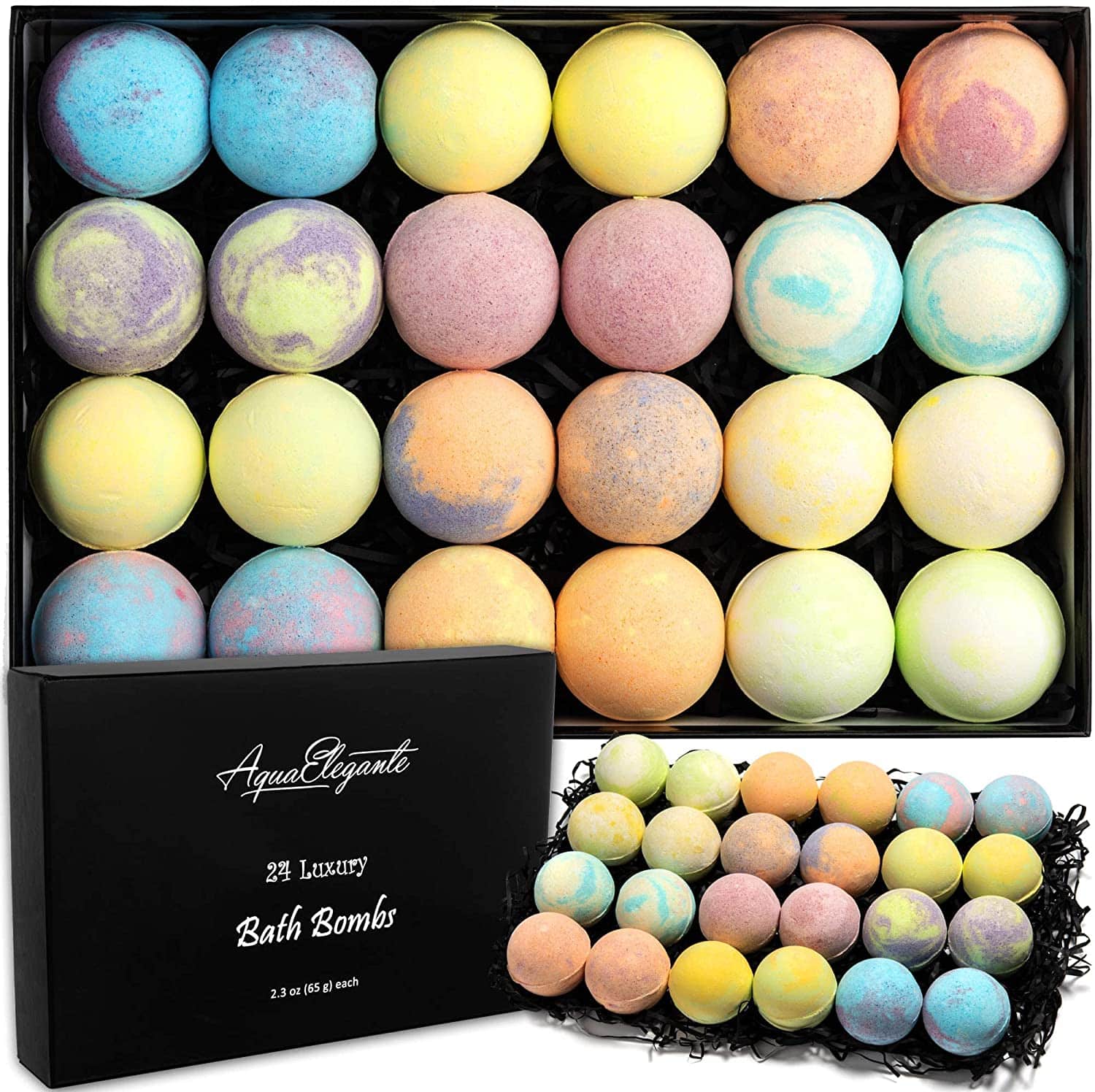 When it comes to choosing birthday gifts for your beloved woman's 50th birthday, self-care gifts such as luxury bath bombs are always worth considering. However, don't forget that gifts for 50th birthdays must be special. That's why you need to choose a set of the most natural bath bombs with organic essential oils.
This set consists of 24 different fizzy bubbles, which are enough to allow her to have home-spa therapy right at home. That way, she will likely realize how much you care about her well-being.
Cons
Too Strong Fragrance
Only For Women Who Prefer Having A Bath To Shower
Pros
Made With Natural Ingredients
A Handmade Product
Diverse Scents Are Available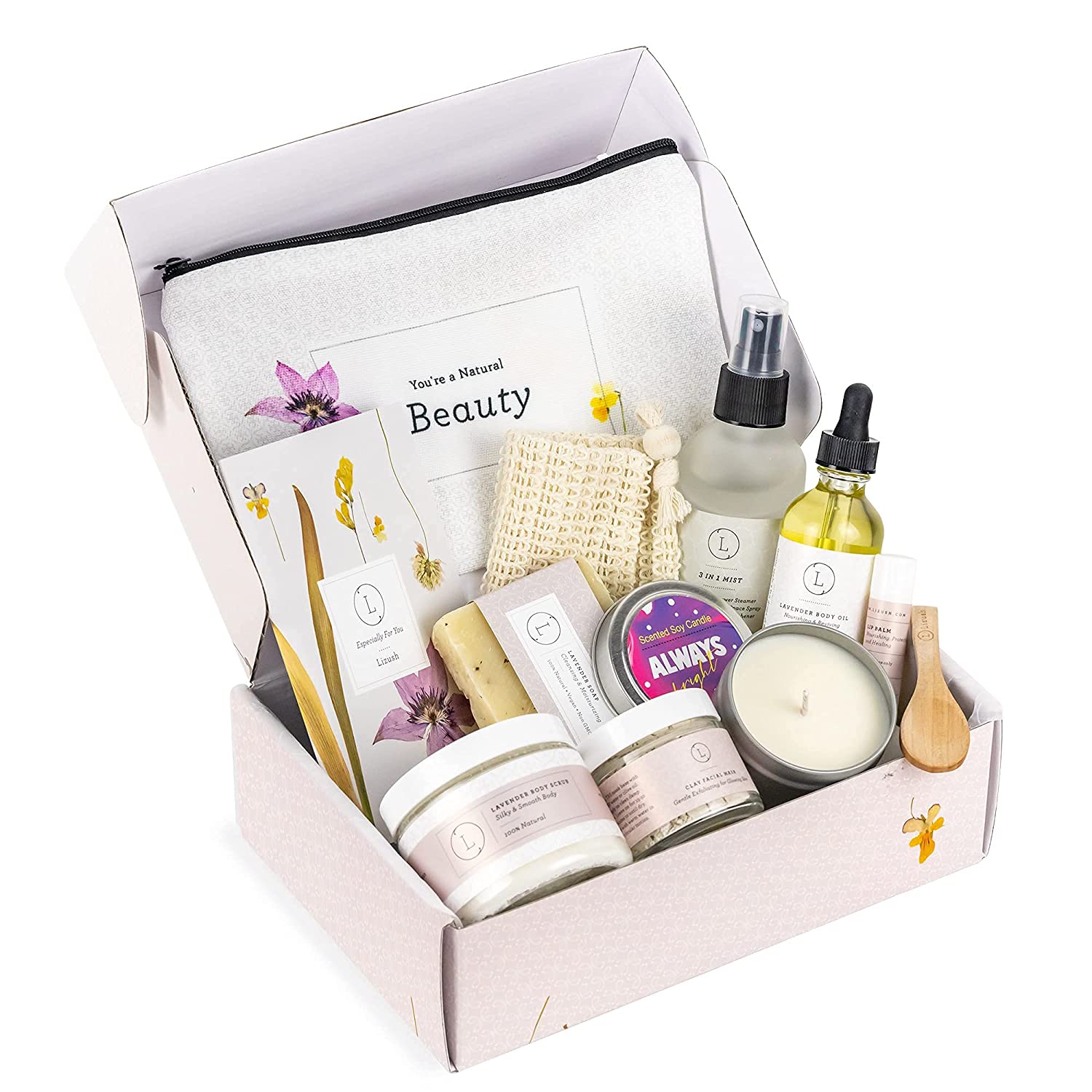 Do you know how many benefits lavender has for skin, hair, and health in general? Even if you don't, the woman for whom you're choosing these memorable gifts for 50th birthday indeed does. This spa gift set is completely handmade with lavender oil. The box contains nine different products for women, including a soap bar, a facial mask, lip balm, and even soy candles. Therefore, this package contains everything that a woman could possibly wish for.
Cons
Lavender Has A Specific Smell
Not For Women With Sensitive Skin
Pros
All Products Are Natural, Non-GMO
The Set Includes 9 Different Products
It Comes In A Gorgeous Gift Box
Best 50th Birthday Gifts for Mum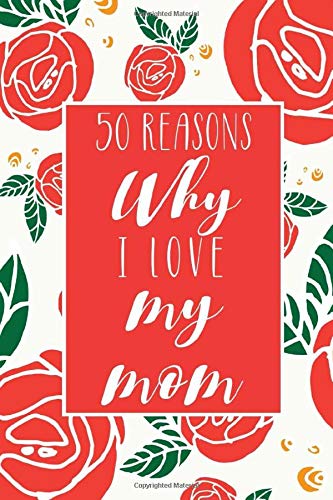 Nobody doubts that you admire your mom. In fact, that's exactly why you want to choose the most perfect 50th birthday gifts for her birthday. However, sometimes we under-appreciate our moms. This prompt gift journal called "50 Reasons Why I Love My Mom" is a perfect choice for her 50th milestone. Why?
Because the journal will help you express your warm feelings and tell your mom how much she means to you. Still, if you feel this book isn't enough, consider other thoughtful 50th birthday gift ideas for your mother.
Cons
You Need To Think About 50 Reasons
A Little Bit Poor Gift For This Special Milestone
Pros
A Low-Budget Gift
50 Reasons Is A Symbol For 50th Birthday
Stunning Cover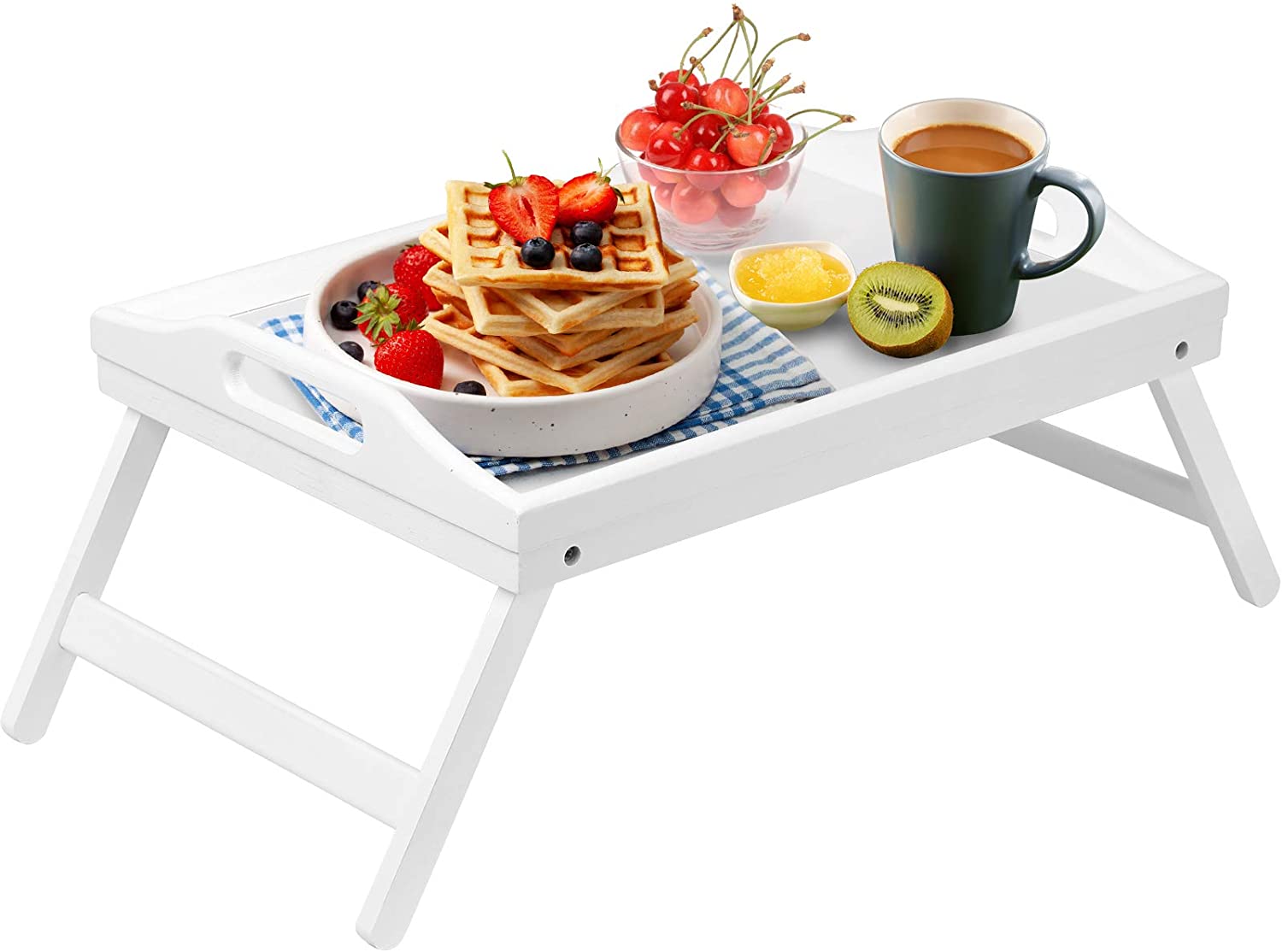 Who doesn't dream of having breakfast in bed? This dream is especially pleasant if the breakfast is made by your loved one. Based on customer reviews, this breakfast tray for bed is one of the best 50th birthday gifts for moms with children. So, take advantage of this opportunity and make your mom an ideal breakfast on her birthday morning. This portable tray will indeed improve her morning routine!
Cons
Not For Very Energetic Moms
The Tray Is A Bit Heavy
Pros
Produced From Natural Bamboo
Easy To Carry Everywhere
Seven Designs Are Available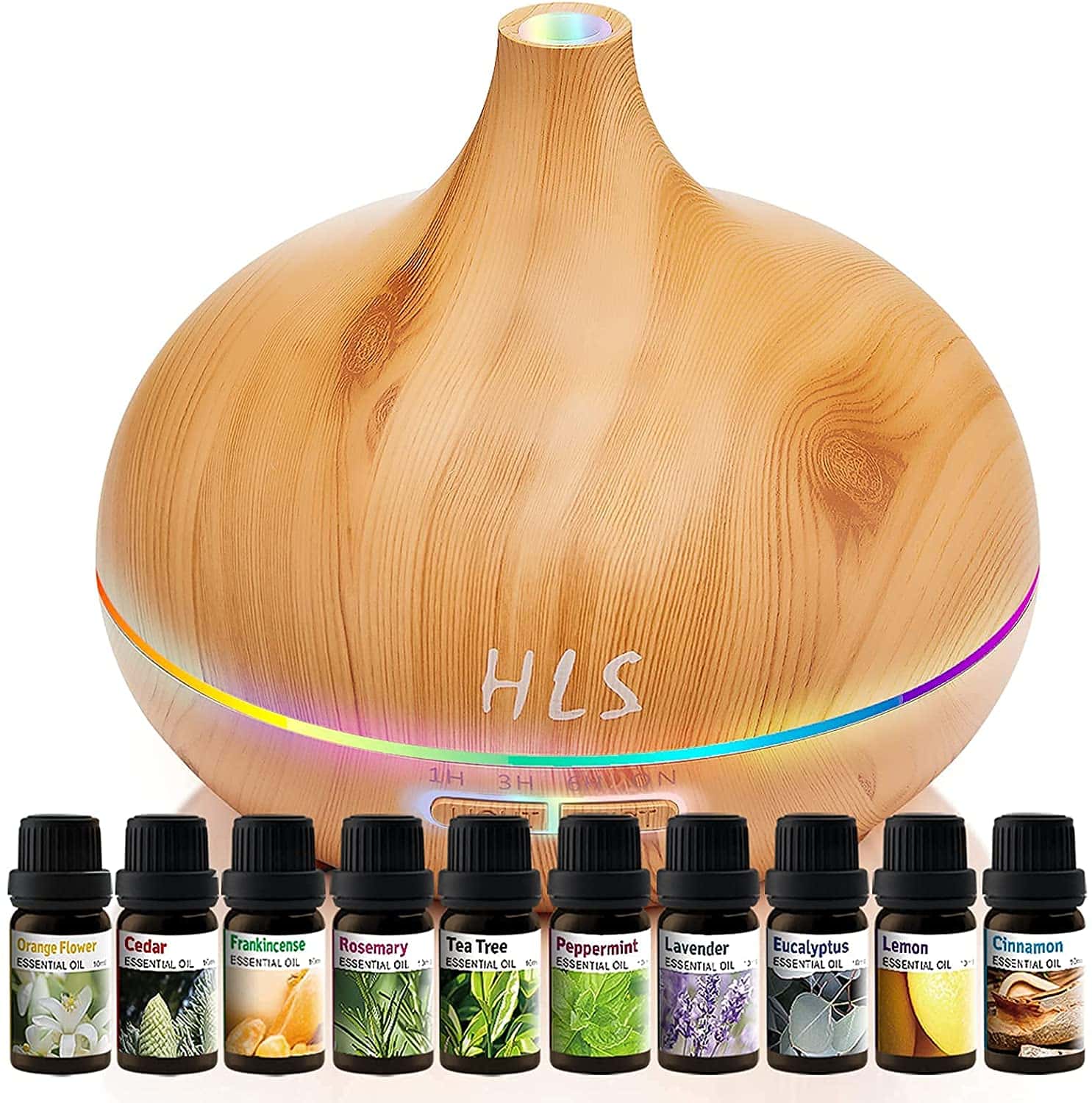 If you notice that your mom works very hard and needs to relax, then this aroma humidifier is definitely among the best 50th birthday gifts for her. The device contains 10 essential oils with different scents. Therefore, no matter what kind of fragrance your mother prefers, she will indeed find something suitable in this package. Remember to explain the benefits of aromatherapy  to your mom and leave it on through the night to help her feel better.
Cons
Prices Vary Based On The Model
You Need To Wrap It As A Gift Yourself
Pros
Health Advantages
It Comes With 10 Essential Oils
7 Different Colors Are Available
Special 50th Birthday Gifts for Husband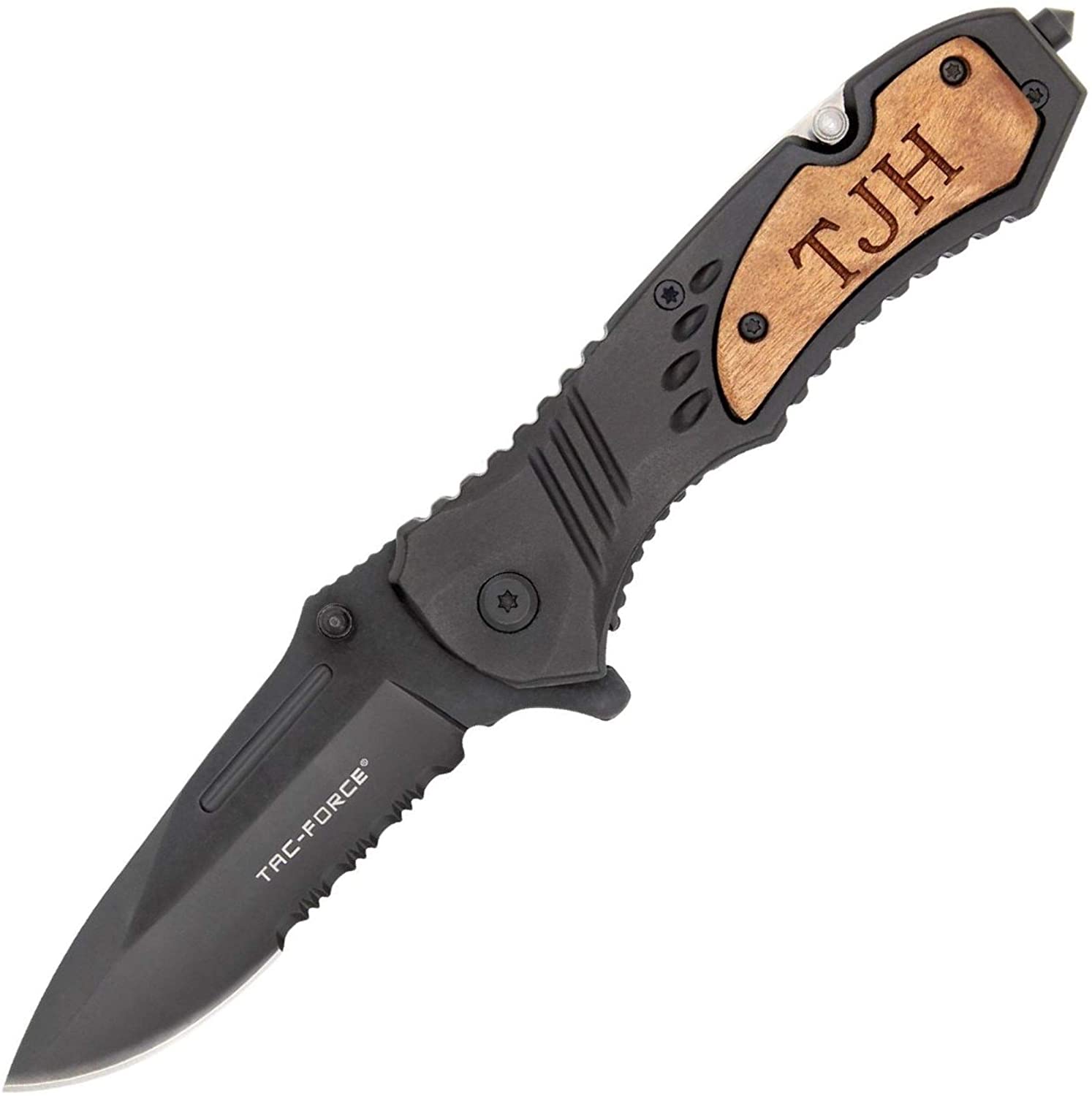 Even in 2021, pocket knives will always take a special place among good 50th birthday gifts for husbands, dads, and men in general. Owning a knife probably makes them feel more competent or powerful. But you need to get your husband something special for his 5-0th birthday, right? Therefore, a simple knife wouldn't be enough.
That's why you should try buying this engraved pocket knife, which includes a personalization option. Just engrave his initials or name and explain how much you admire him. However, if you prefer personalized birthday presents for your husband, consider reading our guide husband's 50th birthday gift ideas.
Cons
It's Not Legal In All Countries
You Can't Engrave Pictures
Pros
Personalization Option
Free Shipping
One-Year Guarantee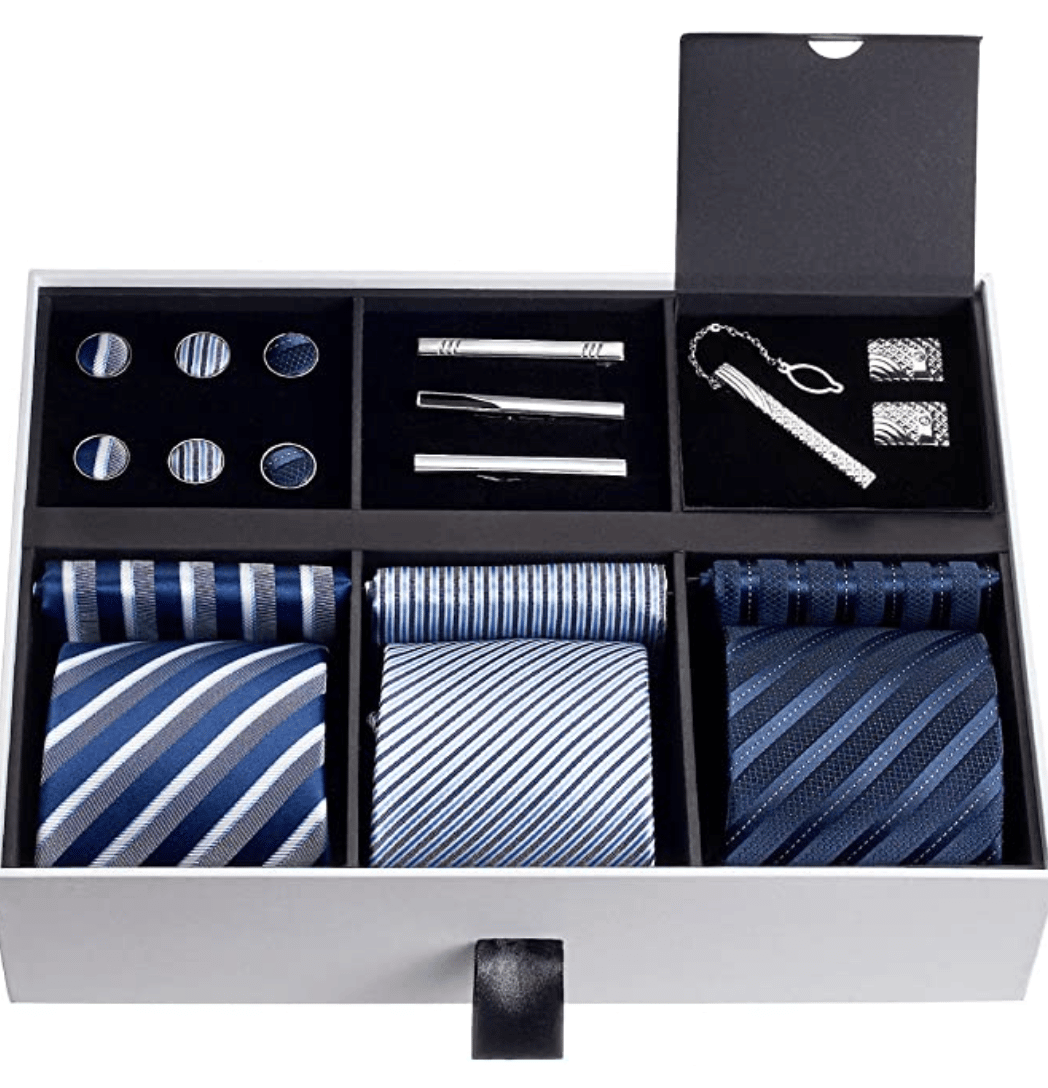 If your husband adores fashion and takes care of his appearance, think about buying this premium quality tie set. Generally, ties are among the most stylish gifts for 50th birthday for men, regardless of interests and preferences. But this specific tie set is ideal for anyone who wants to look chic on special occasions. So, give it to your husband on his 50th birthday and don't forget to tell him how much you admire his great looks!
Cons
No Choice For Designs
A Bit Expensive
Pros
It Contains Three Products
4 Tie Clips Are Included
A Gift Box Is Included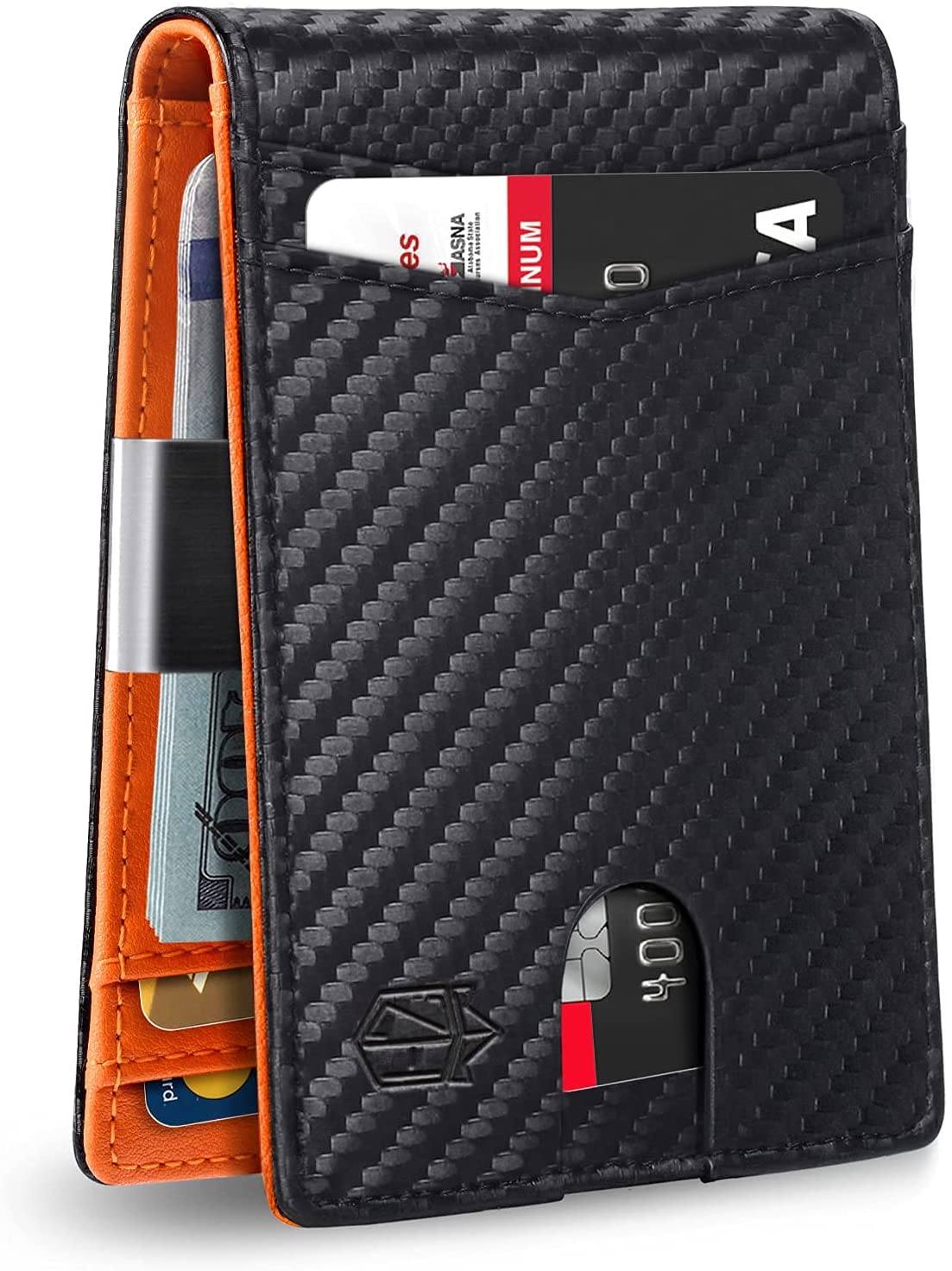 While some husbands want to look chic, others prefer minimalistic accessories. If that's the case with your husband, this small and practical pocket wallet could be a great idea for his 50th birthday. This wallet is designed for men who consider safety a priority. Although it looks very slim, the wallet actually has a large capacity and includes as many as 12 card slots. So, choose the most suitable color for your husband and surprise him with this spacious but minimalist wallet.
Cons
It Doesn't Have A Special Pocket For Money
He Might Not Like The Minimalist Style
Pros
Very Practical And Spacious
More Than 10 Colors Are Available
Made From High-Quality Leather
Sentimental 50th Birthday Gifts for Wife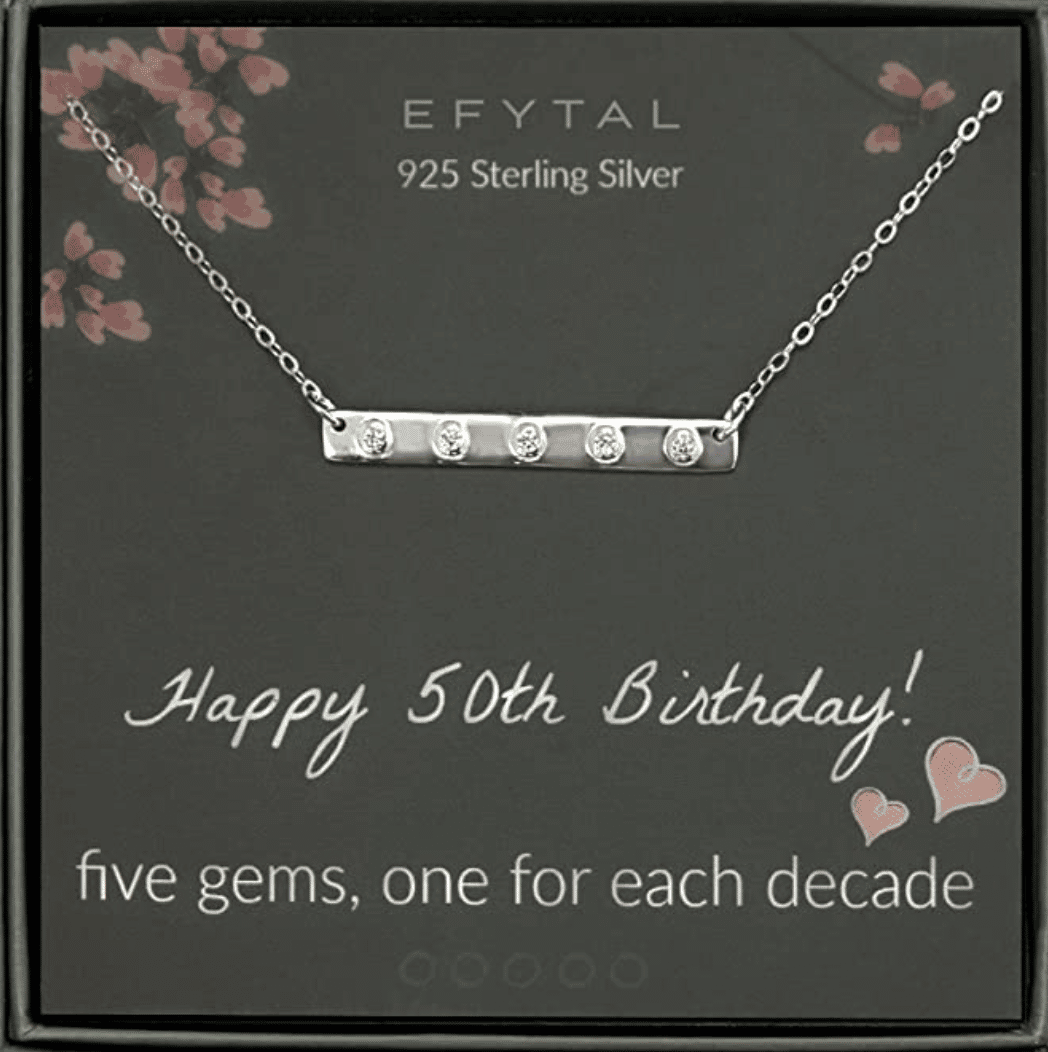 Giving your wife a piece of jewelry is always a great idea. Why? Because jewelry is associated with love and appreciation. However, since you want to celebrate her new milestone in a special way, you should think about ordering memorable 50th birthday gifts for your wife. That's why this five-decade necklace is probably the best idea. The necklace is elegant, stunning, and symbolic as five stones represent her five decades.
Don't forget that this piece of jewelry is probably an ideal present in combination with other thoughtful 50th birthday presents for your wife.
Cons
No Choice In The Size Of The Necklace
She Might Have Too Many Silver Necklaces
Pros
A Symbolic Present
Made With High-Quality Silver
A Handcrafted Present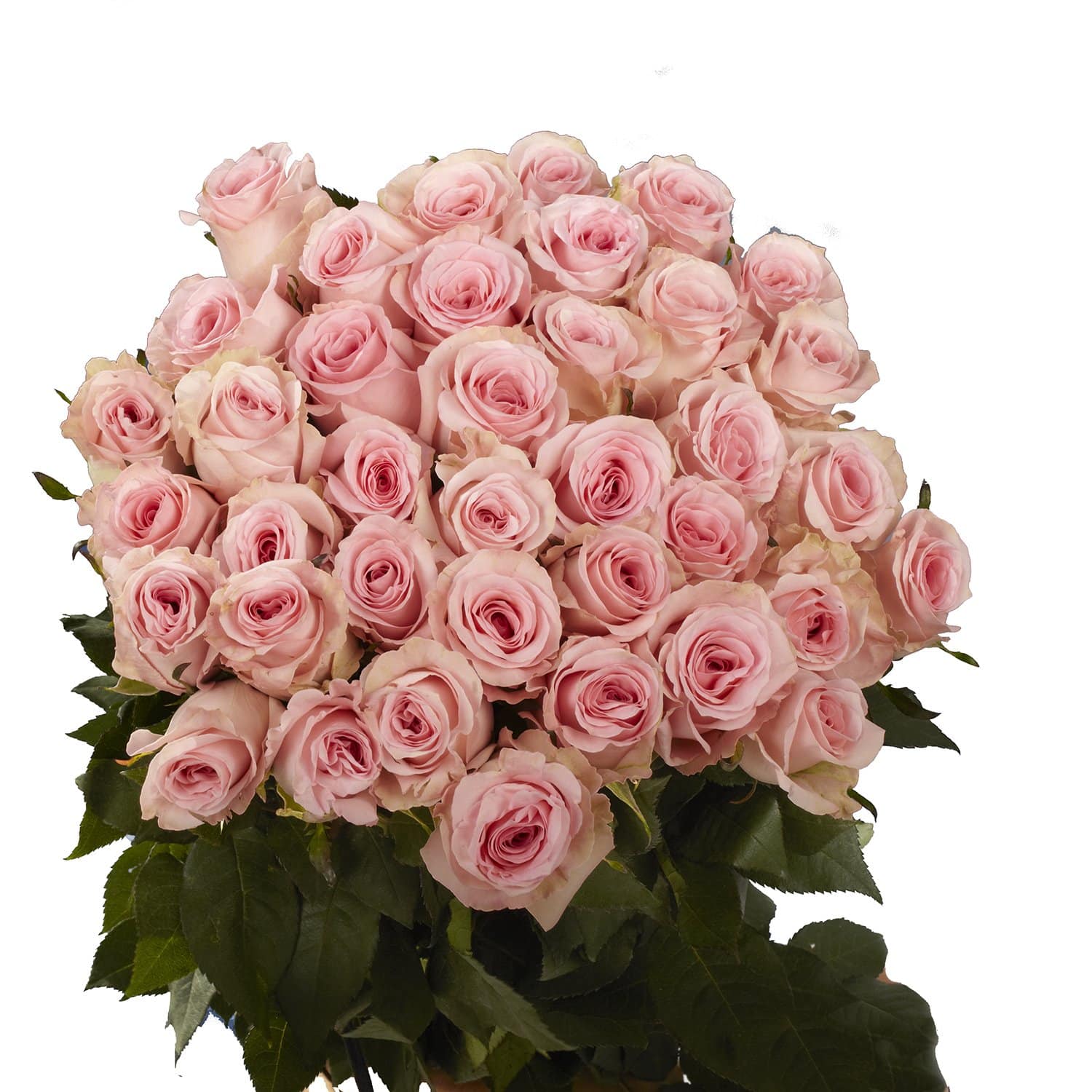 Flowers have always been a great birthday present for women, regardless of age. However, sometimes choosing the proper combination or number of flowers is a bit confusing. But since you're looking for gifts for your wife's 50th birthday, ordering exactly 40 fresh flowers could be a perfect idea.
Did you know that 50 roses are a symbol of unconditional love? So, order this flower bouquet from GlobalRose Store, choose the color of flowers based on your wife's preferences, and don't forget to explain the meaning behind the number 50!
Cons
You Must Order Flowers The Day Before Her Birthday
Two Bouquets In One Package
Pros
A Wide Choice Of Flavor Names
You Can Include A Personal Gift Note
Perfect For Any Occasion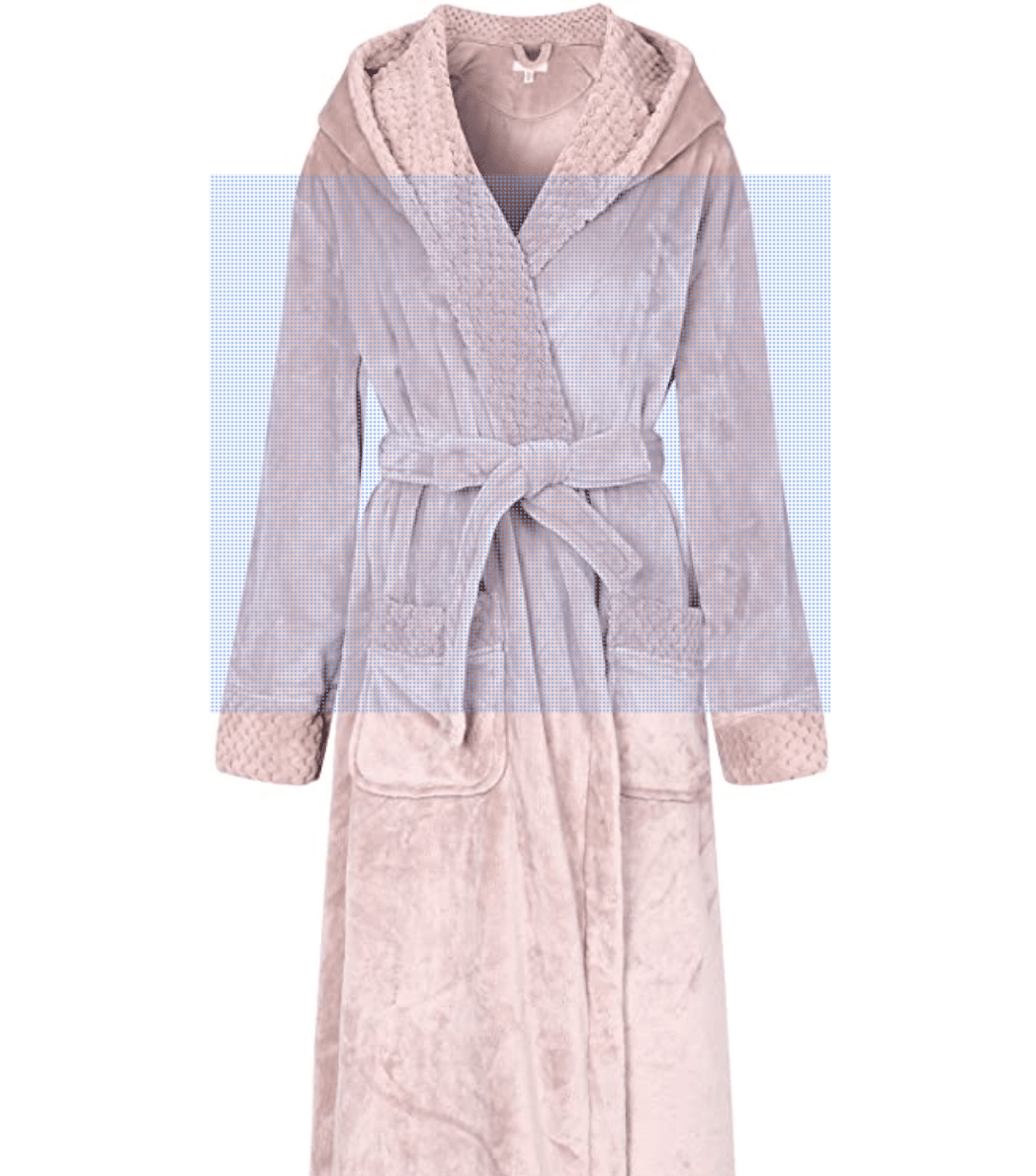 Some husbands don't understand why their wives care so much about their after-shower routines. But they do! And that's probably why this soft, warm fleece bathrobe is one of the most popular 50th birthday gifts for wives. The robe is an ideal choice of clothing whenever your wife is at home and wants to feel cozy and comfortable. Just remember to choose her favorite color and don't forget to order the right size!
Cons
A Little Too Heavy To Wear Every Day
Not All Sizes Are Available
Pros
Various Colors And Designs Are Available
Made From 100% Natural Materials
Very Warm And Comfortable
Good 50th Birthday Gifts for Dad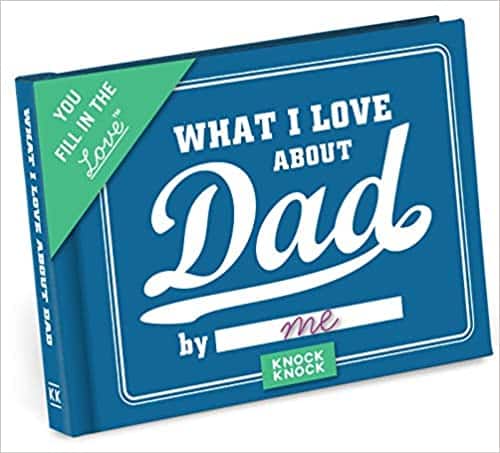 If you never had a chance to tell your dad the things you love most about him, his 50th birthday is the perfect time to do so! This small blank gift journal contains special lines to write down the things you like the most about your father. So, use your imagination, inject some levity, and jot down anything that will make him smile as he celebrates his new milestone.
However, sometimes only gag gifts for 50th birthdays aren't enough. That's when you should take a look at the most special 50th birthday gift ideas for fathers and get him other thoughtful presents as well.
Cons
Filling A Journal Requires Creative Ideas
Very Minimalistic Design
Pros
A Cheap Present
It Includes A Removable Plastic Jacket
A Wonderful Way To Express Love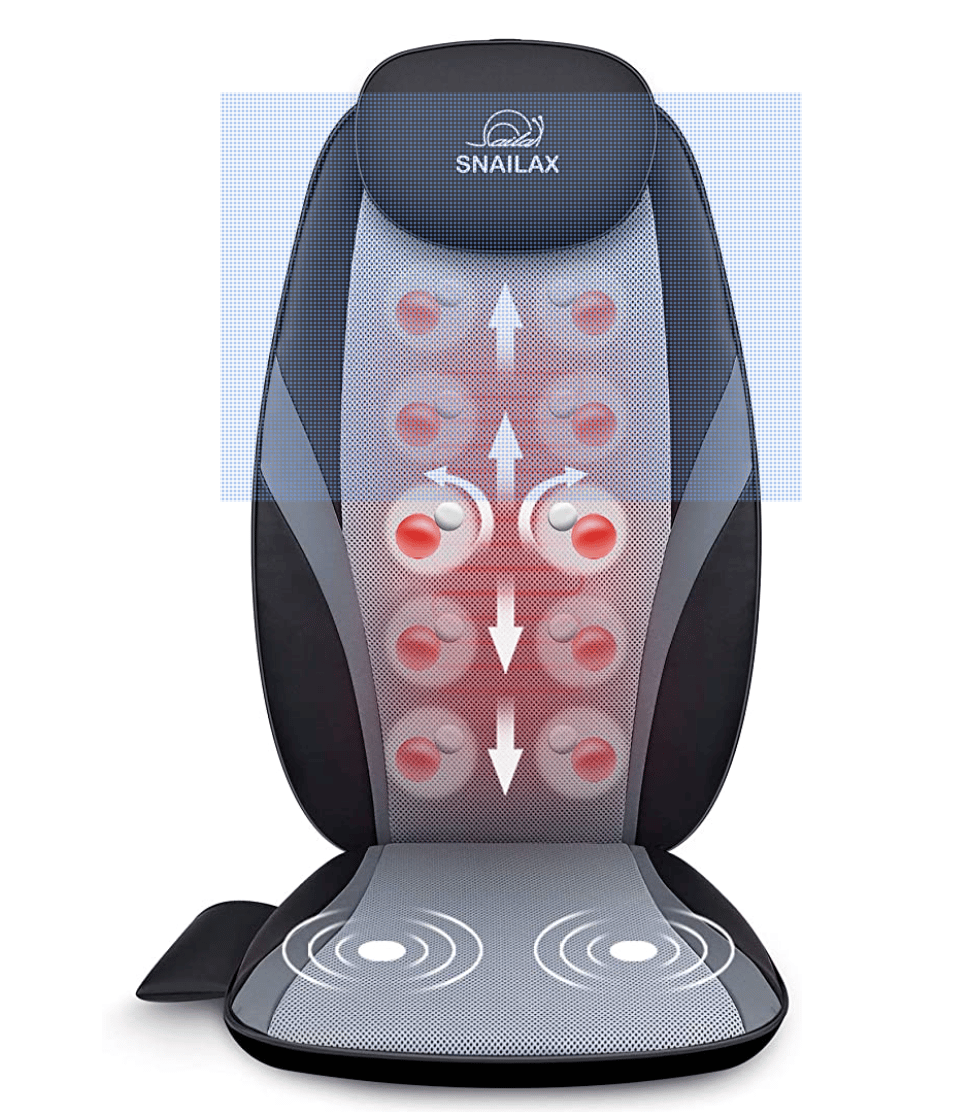 If you want your dad to feel more energy and live without physical pain, you can hardly find anything better than a Shiatsu massage cushion. In fact, this comfortable massage chair pad is designed not only for dads, but for anyone who wants to feel more lively throughout the day. That's why this item has a special place in our list of the most thoughtful 50th birthday gifts. So, if you decide to get your dad this massage cushion, he will definitely feel as if he's at massage therapy with a real professional therapist.
Cons
Manual Is A Little Complicated
A High-Budget Item
Pros
Multifuncional Item
Ideal For Relieving Stress
The Optional Heating Function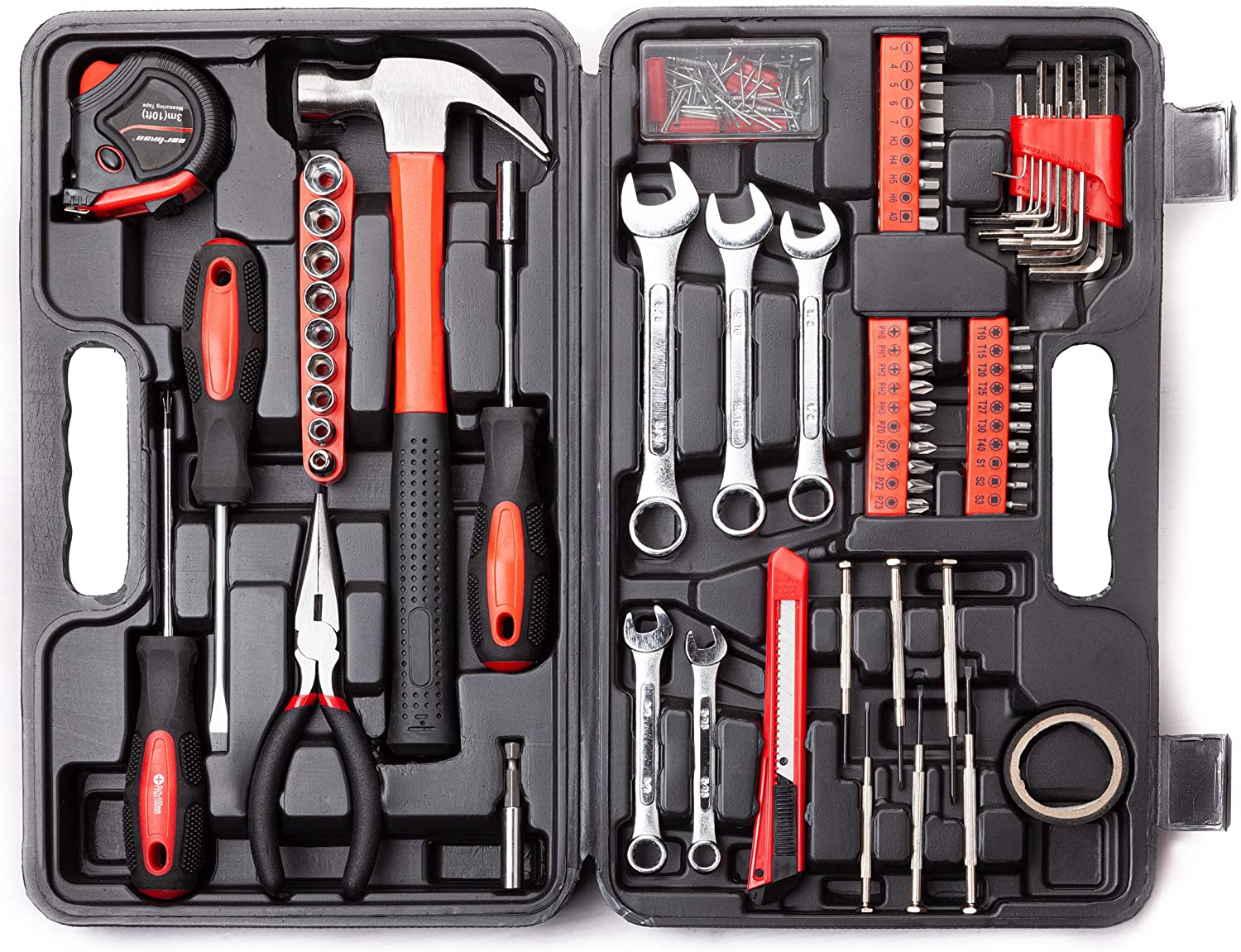 Every man needs a well-packed toolbox with the right and handy tools in it. Your dad is no exception. He might be an expert in using specific devices and gadgets or just a beginner who is trying to figure out how some tools work. But in any case, the toolset is indeed among the best 50th birthday gifts for dad who enjoys housewarming gifts. Chances are high you'll surprise him because the set includes as many as 148 different tools!
Cons
He Might Not Know How To Use All The Tools
Very Heavy Box
Pros
It Contains 149 Different Tools
Tools Come With A Handy Case
Ideal For Home And Garage Repairs
Original 50th Birthday Gag Gifts for Sister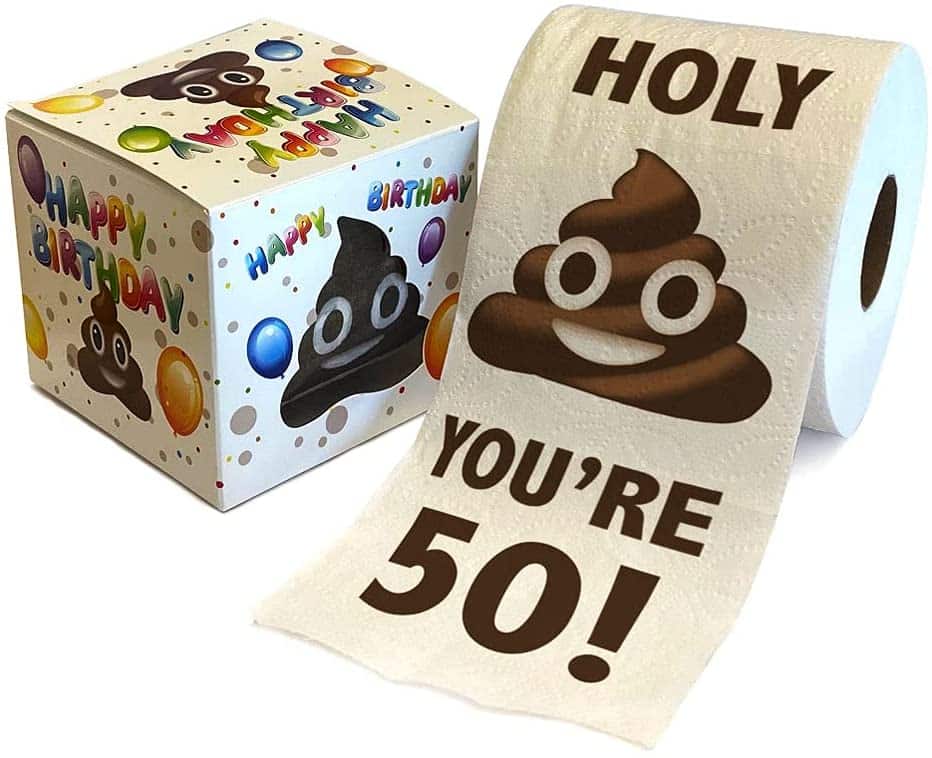 Most sisters enjoy making fun of each other. And if you didn't know before, your sister's 50th birthday is an ideal occasion to prank your sister with this toilet paper. Each roll comes with different prints, and all of them are funny messages for someone who is turning 50. Considering that it's packaged in a colorful gift box, this toilet paper is indeed among the best gag gifts for a 50th birthday.
Of course, this prank gift isn't enough to express your warmth to your sister. So, take a look at other popular birthday presents for sisters who turn 50 to strengthen your sisterly bond!
Cons
She Might Not Find It Funny
Not For Sisters Who Don't Enjoy Pranks
Pros
A Low Budget Gift
Each Roll Contains 500 Sheets
It's Made Of Recycled Paper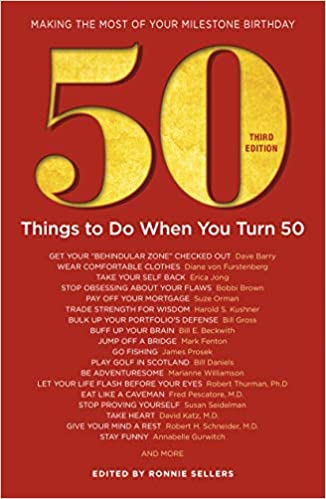 The 50th birthday is the beginning of a new era. If you notice that your sister feels confused about her future life, think about buying this book as a birthday present in addition to the previously discussed 50th birthday gag gifts. The book includes exactly 50 ideas for keeping up with your new life once you turn 50.
Not only is it a symbolic representation of her past years, but this book is also a sign that you care about her future. 50 Things to Do When You Turn 50 includes wisdom from various famous artists and experts, and chances are high that your sister will find these ideas relatable.
Cons
Only For English Readers
It's Mostly Relatable To US Culture
Pros
A Kindle Edition Is Available
A Cheap Present
Written In An Easy-To-Read Style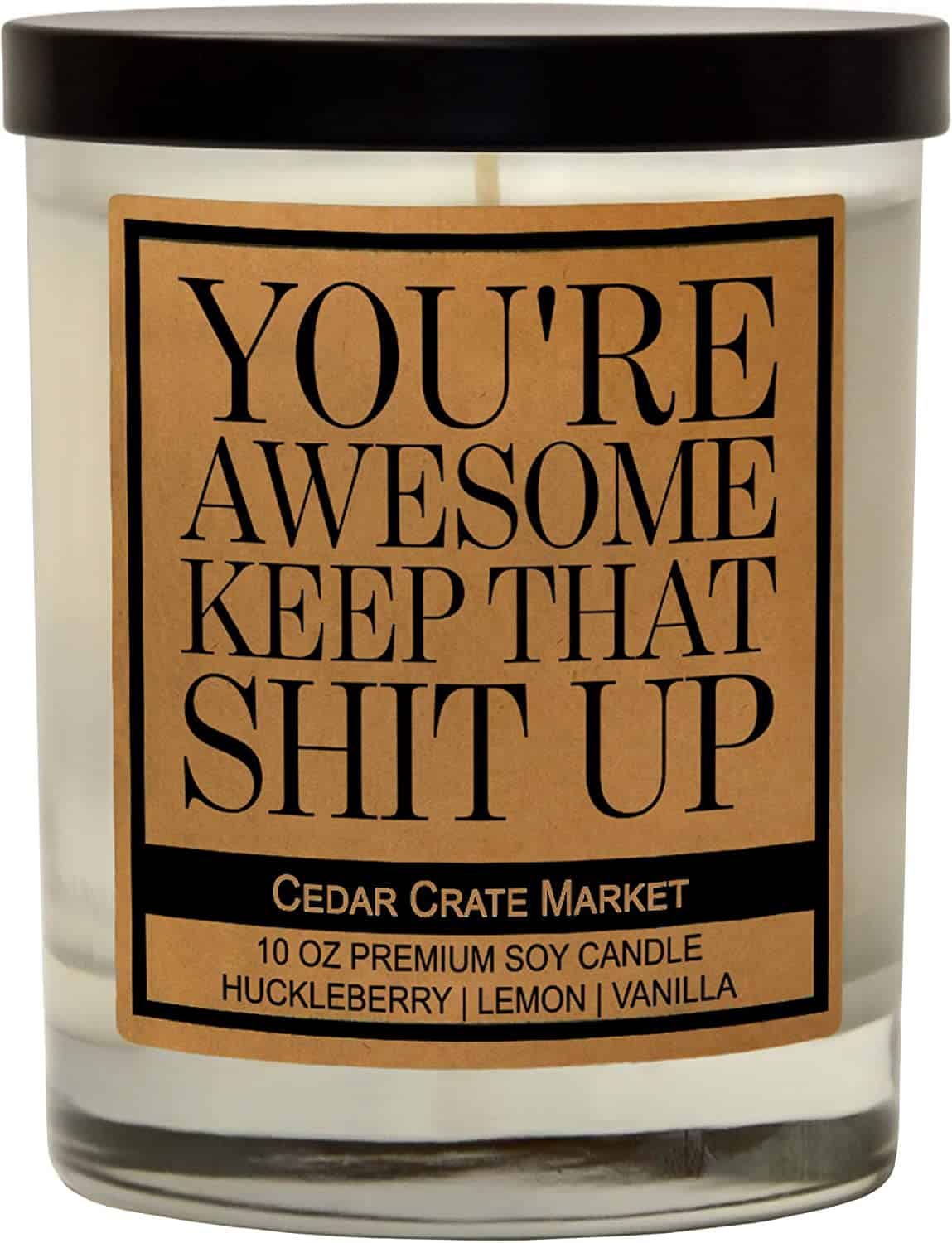 The 50th birthday is an ideal time to express gratitude to your sister, who has been with you for decades already. However, if you feel the urge to express some humor too, then you should consider choosing this candle from the most popular 50th birthday gag gifts. That way, you will sincerely express your appreciation towards her and maintain a funny attitude as well.
Cons
The Extreme Scent Might Be Too Much
Personalization Option Isn't Available
Pros
Burns For 50-60 Hours
It's A Natural Soy Wax Candle
Ideal For Decorative Purposes Too
Memorable 50th Birthday Presents for Men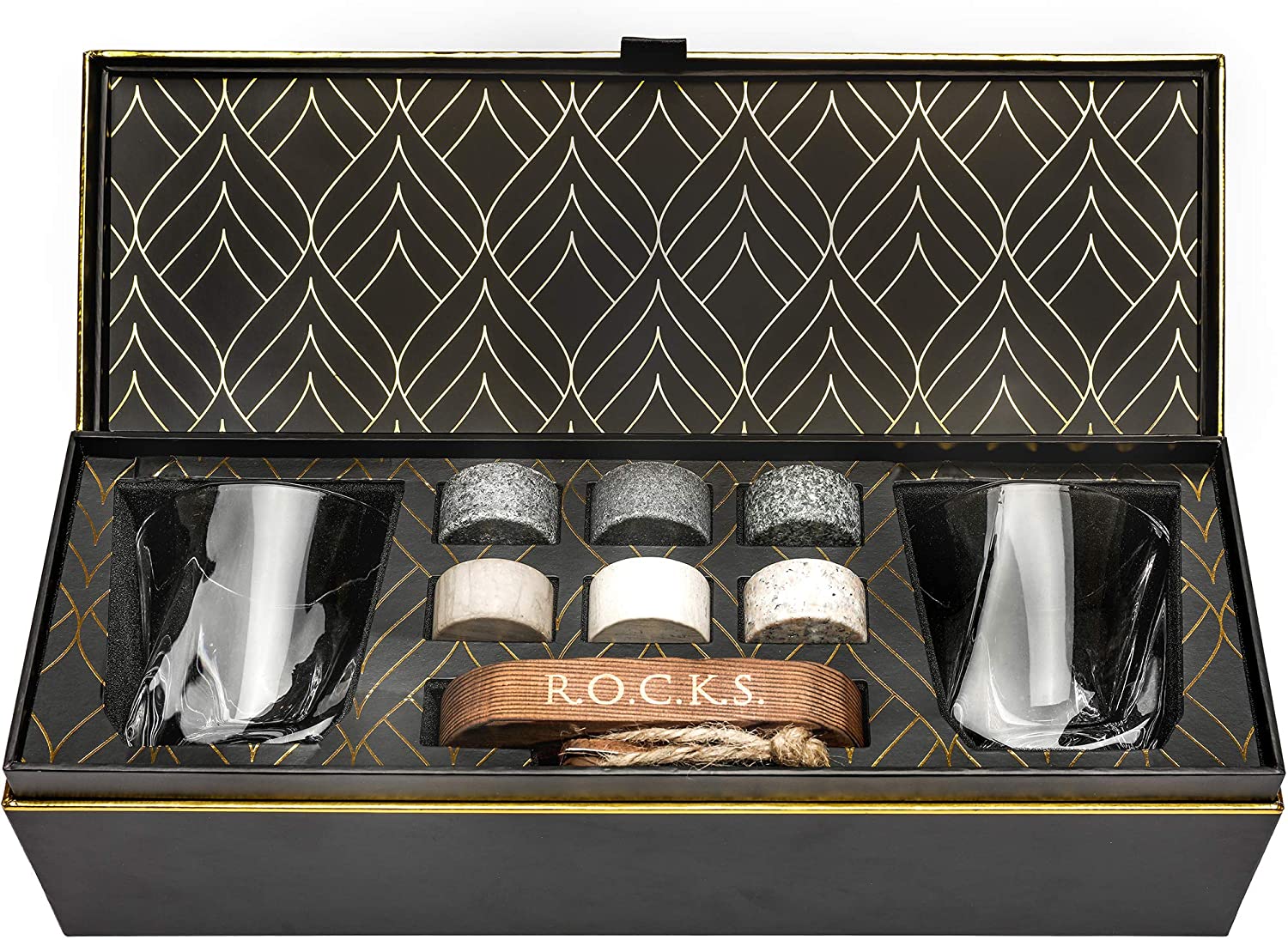 Who doesn't want to buy something unique and memorable for their beloved man's 50th birthday? If you're looking for original gifts ideas for 50th birthday for men, this whiskey chilling stone set could be the most optimal choice. The package includes 6 eco-friendly sipping rocks that come in different colors and sizes. In addition, the specially shaped glass that accompanies the set increases the characteristics of the fine whiskey.
Cons
It's Not Suitable For Other Beverages
A Bit Difficult To Understand The Instructions
Pros
Created By A Trustworthy Whiskey Stone Brand
100% Money-Back Guarantee
It Comes In A Box.
It's hard to find a man who doesn't enjoy fancy watches. Helping your favorite person to store his watches professionally, in this case, is a whole new level. This Italian leather valet box from HomeWetBar holds up to ten watches. The box includes 16 individual compartments for storing not only watches but various accessories. It's an ideal present for any man who enjoys stylish presents. Most importantly, it's a customizable product and features an option for engraving.
Cons
No Choice Of Designs
A High-Budget Present
Pros
An Engravable Product
Compact And Practical Box
It Holds Up To Ten Watches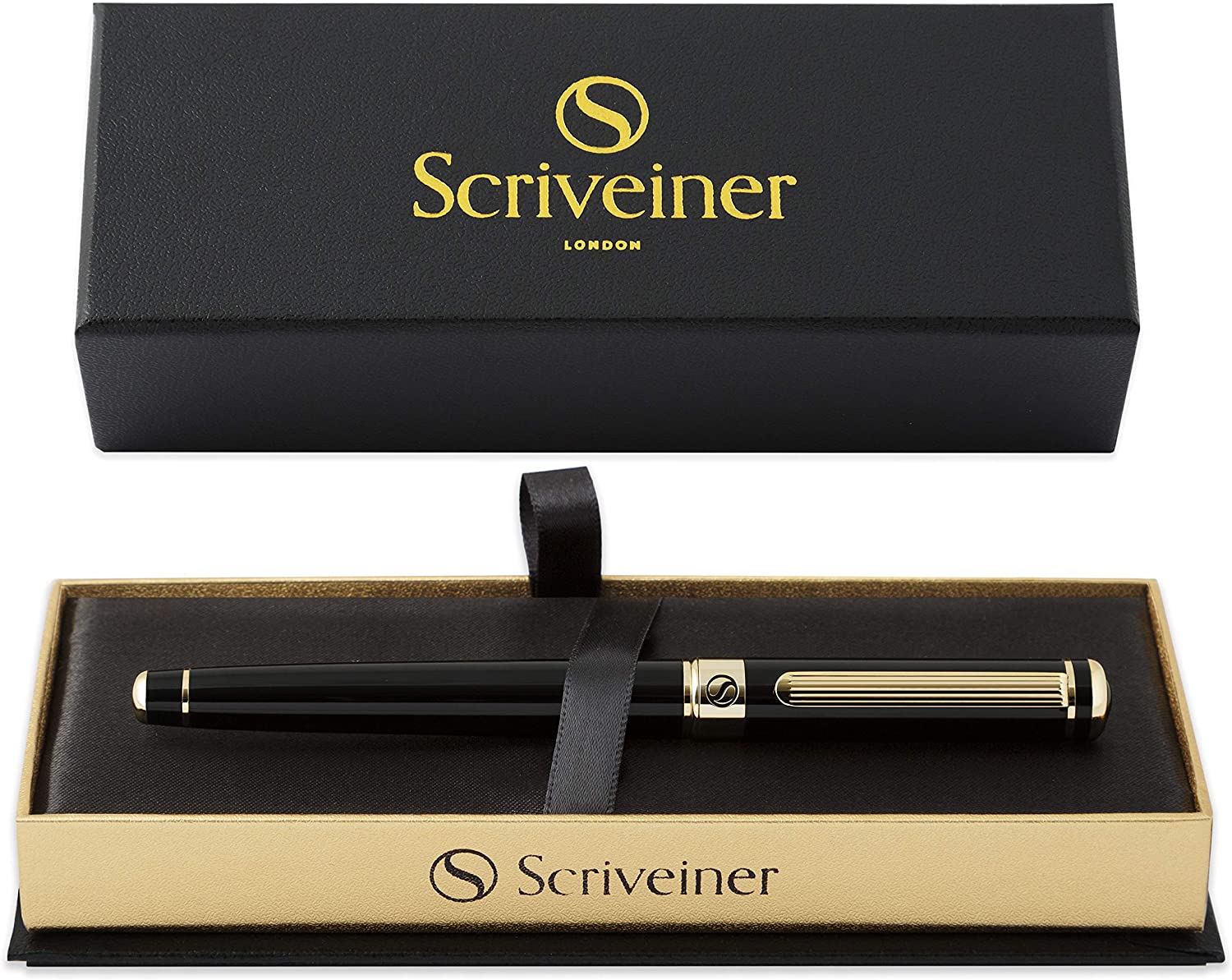 The Lacquer Rollerball Pen is a mix of a decent souvenir and a practical item. Due to its multifunctionality, this pen is among the good 50th birthday gifts for men of any taste and interest. The pen comes in a stunning box that creates a sense of luxury. Considering this, chances are high that the owner of this pen will impress his colleagues, friends, or anyone around him.
Cons
A Bit Uncomfortable For Frequent Use
It's Hard To Refill The Pen
Pros
Premium Quality Ink
Ideal Both As A Pen And As A Souvenir
Handy Customer Service
Luxury 50th Birthday Gift Ideas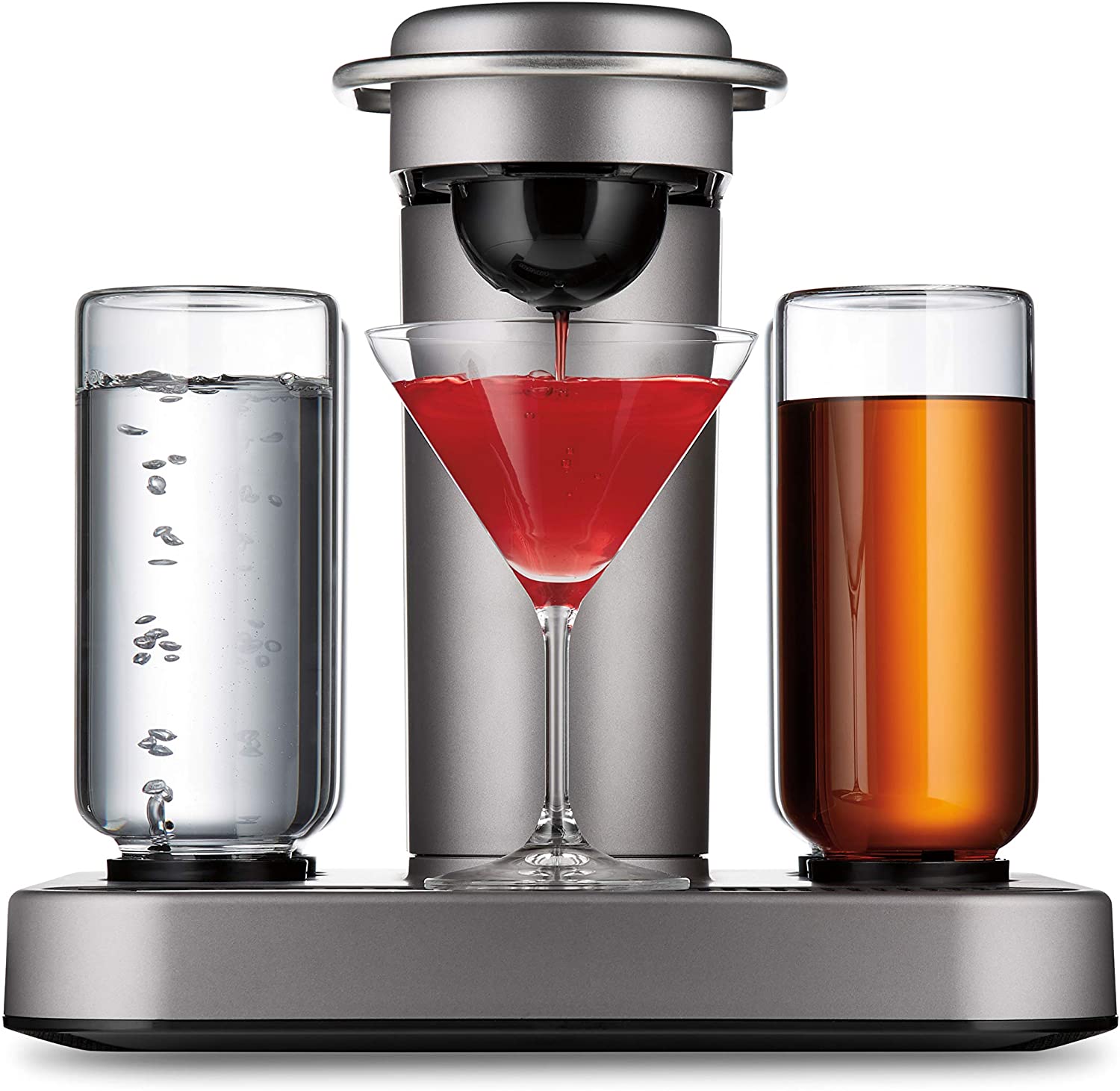 Have you ever wished for a bar in your own home?Even if you haven't, maybe that one previous person who turns 50 has. In this case, this premium cocktail machine is indeed going to be the most valuable thing among their 50th birthday gifts this year. The machine features barcode reading technology, which will create an ideal cocktail every time. So, if you're looking for luxury gifts for your beloved person's 50th birthday, don't hesitate to buy this decent cocktail machine.
Cons
Cocktail Capsules Are Sold Separately
A Bit Complicated To Use
Pros
Easy To Clean
It Contains Recyclable Capsules
Ideal For In-Home Get-Togethers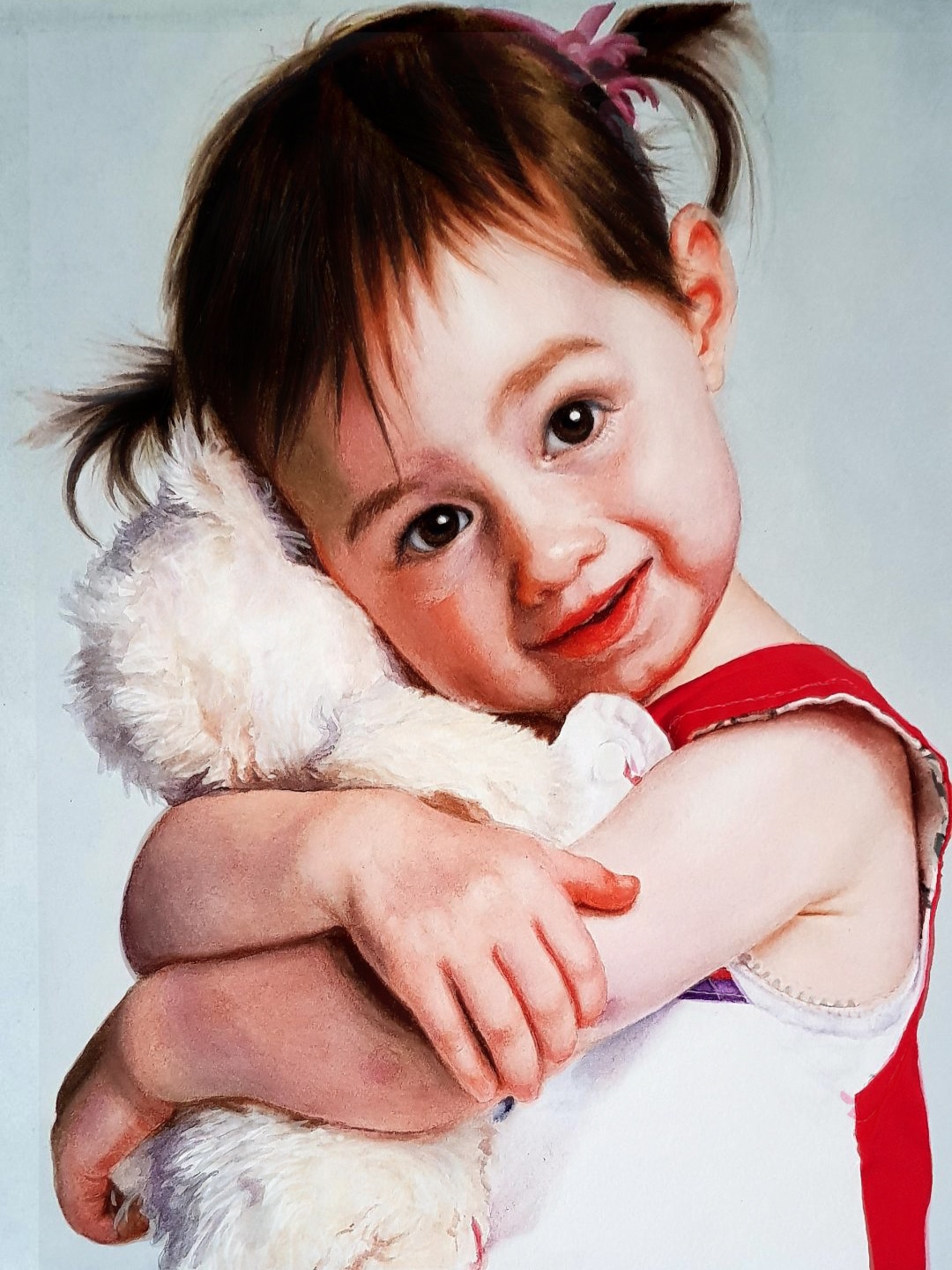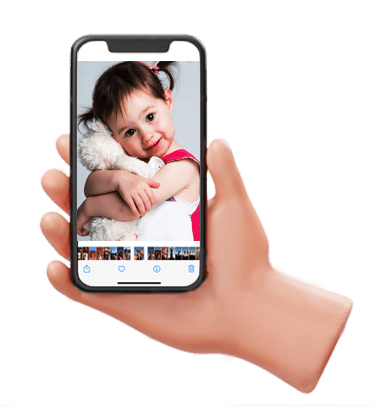 Did you know that watercolor is one of the most difficult art techniques? Still, when it comes to our professional artists, turning your picture into stunning watercolor art is no big deal for them. Customized watercolor paintings are ideal gag gifts for 50th birthdays for anyone who enjoys art.
These personalized paintings will make your recipient feel more alive. Besides, diverse colors and smooth techniques will likely be a luxurious addition to their interior. However, you might feel that watercolor painting isn't the best option for your loved one. So, if you don't know how to choose the proper medium, here's everything you need to know about painting mediums.

10% discount has been applied
20% Advance Payment only
Remaining balance to be paid after painting approval
Cons
This Luxury Gift Is A Little Bit Expensive
You Need To Order It Long Before The Birthday
Pros
100% Money-Back Guarantee
Ability To Trace The Process Of Painting
Various Sizes Are Available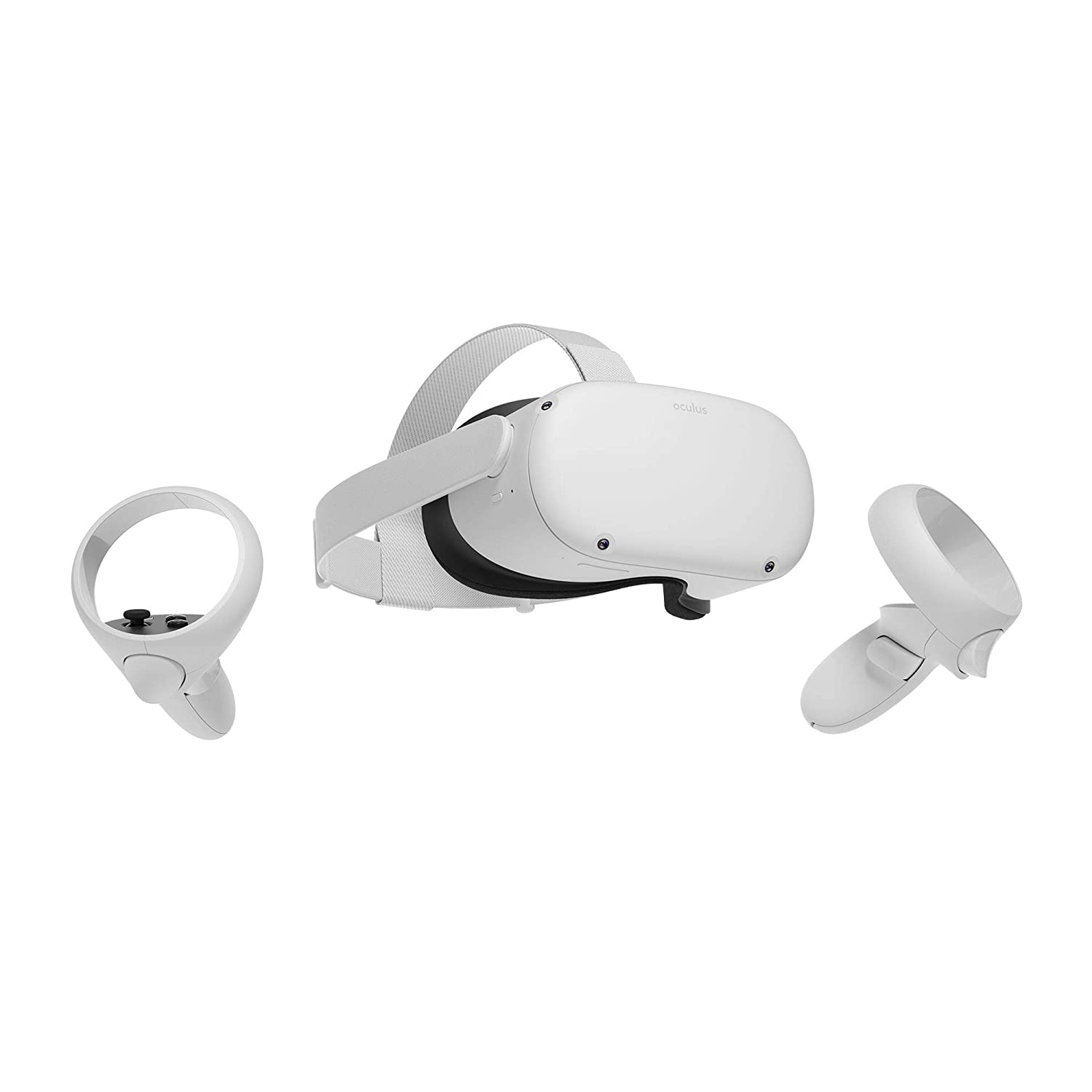 The ability to live in virtual reality is no longer a surprise. However, people who turn 50 are less likely to be fully aware of advancements in modern technology. If you want to surprise someone who is turning 50, think about buying a virtual reality headset from Oculus. This extraordinary device is definitely among the most amazing gifts ideas for a 50th birthday. It will allow your loved ones to feel as if they live in a different reality while playing video games.
Cons
Compatible Only With PCs
It Might Be Difficult To Use
Pros
It Features 3D Positional Audio
Access To Various Games
Mobile Device Compatibility
Our Verdict
Now as you have already reviewed the most unique 50th birthday gift ideas for men, women, dads, moms, husbands, or wives, we hope that your process of choosing 50th birthday presents went well. Keep in mind that it doesn't matter whether you prefer a high or low budget gift, one present or multiple presents. In either case, if you put enough effort into it, your beloved person will definitely appreciate your dedication!
Table of Content
Personalized Gifts for 50th Birthday

1

3D Crystal Photo

2

Customized Individual Portrait

3

Vintage 1971 Stainless Steel Tumbler

Unique 50th Birthday Gifts for Woman

4

Lapis Lazuli Beads Bracelet

5

Luxury Bath Bombs

6

Handmade Lavender Gift Box

Best 50th Birthday Gifts for Mum

7

50 Reasons Why I Love My Mom

8

Breakfast Tray for Bed

9

Aroma Humidifier for Essential Oil

Special 50th Birthday Gifts for Husband

10

Special 50th Birthday Gifts for Husband

11

Premium Men's Gift Tie Set

12

Minimalist Pocket Wallet

Sentimental 50th Birthday Gifts for Wife

13

Five Decade Necklace

14

50 Fresh Flowers

15

Soft Warm Fleece Bathrobe

Good 50th Birthday Gifts for Dad

16

Knock Knock What I Love About Dad

17

Shiatsu Massage Cushion

18

148 Piece Tool Set

Original 50th Birthday Gag Gifts for Sister

19

50th Birthday Toilet Paper Prank

20

50 Things to Do When You Turn 50

21

"You're Awesome" Candle

Memorable 50th Birthday Presents for Men

22

Whiskey Chilling Stones Gift Set

23

Ten Watch Display Case

24

Lacquer Rollerball Pen

Luxury 50th Birthday Gift Ideas

25

Premium Cocktail Machine

26

Customized Watercolor Painting

27

Virtual Reality Headset
Subscribe & get exclusive deals
See Also..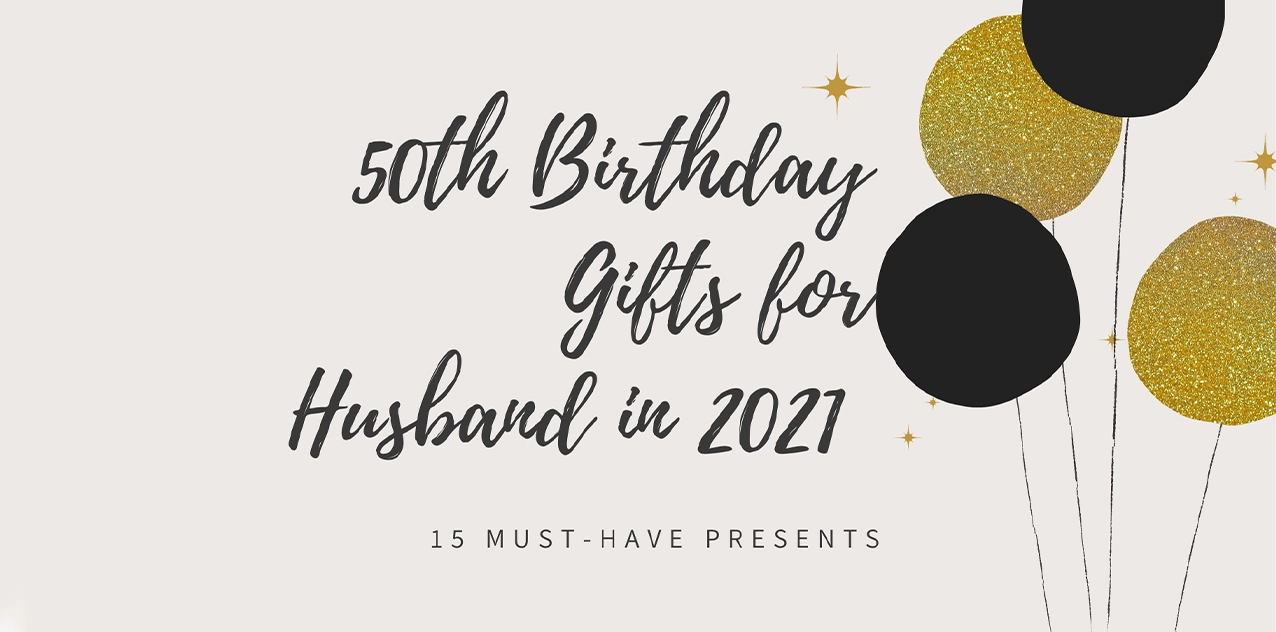 50th Birthday Gifts for Husband in 2022: 15 Must-Have Presents
Choosing a proper gift for a husband isn't easy. Especially if he's turning 50 day by day. Wives always try to pick unique 50th birthday gifts for husbands that they'll never forget. However, when it comes to generating ideas, you may discover that making the right choice isn't so simple after all. Still, half a milestone is a birthday that deserves a special celebration! The fact that he's turning 50 doesn't mean he won't like funny, personalized presents from his beloved wife. But you've probably already given him most things related to his hobbies and interests, right? That's why your gifts for your husband's 50th birthday must be the most thoughtful things you've ever got him!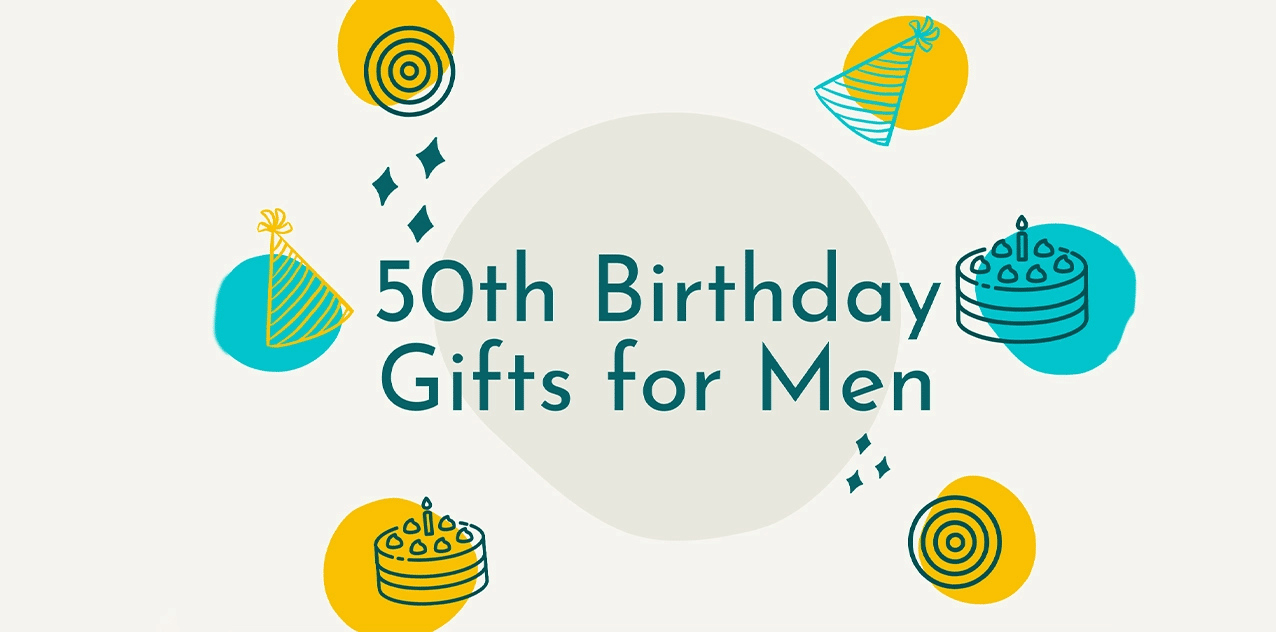 50th Birthday Gifts for Men – Splendid Ideas to Surprise Him
Making the right decision regarding 50th birthday gifts for men is never easy. Why? Because turning 50 is a lifetime event, he hasn't experienced anything like this ever before. Neither will he in the future. The reason is that 50 is the beginning of a completely new chapter in his life. It's a special milestone that deserves even more special presents. Considering this, nobody will be surprised if you're looking for the best 50th birthday gifts for men. But what if you have trouble choosing the right gift? Maybe you can't identify his interests or don't know him as well as you need in order to generate creative ideas for 50th birthday gifts men. Even if you've known him for ages, having difficulties picking the proper gift for your loved ones is absolutely normal.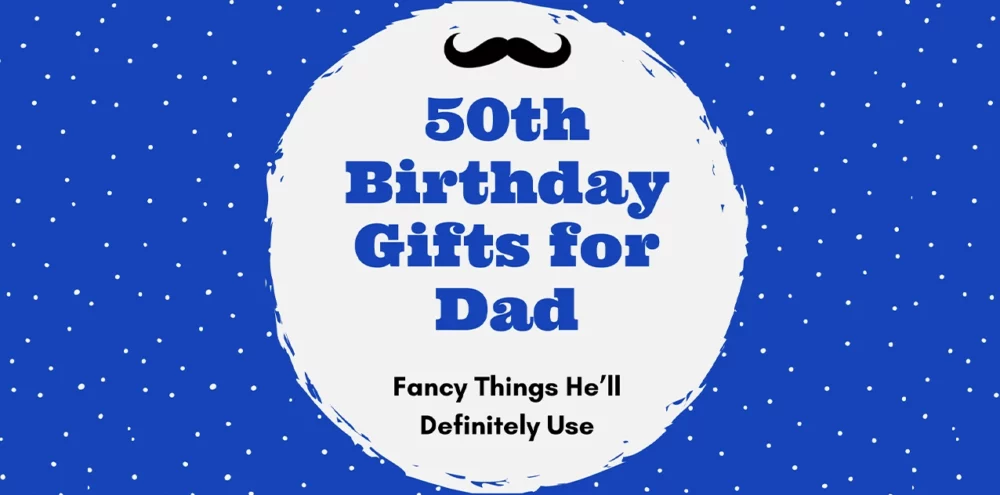 50th Birthday Gifts for Dad – Fancy Things He'll Definitely Use
No matter how much you love your dad, choosing special 50th birthday gifts for dad isn't an easy task. Why? The reasons vary. First of all, your dad doesn't turn 50 every day. It's a completely new milestone that deserves a unique celebration. But also, regardless of age, daughters always want to express their gratitude by getting their fathers heartwarming presents. No one doubts the importance of father-daughter relationships. But what if you already bought him everything you could have possibly thought of? What if your dad already has everything he ever wanted? Or maybe he doesn't even like receiving gifts and asked you not to do so. If that's the case, you might be facing the dilemma of expressing your love and strengthening your bond on your dad's 50th birthday. And that's why we handpicked the 14 most memorable 50th birthday gifts for dad from daughter that will please any dad in the world!